Expired
100% Software Giveaway: Apowersoft Background Eraser 2 – Free 300 Images – Simple, Quick, & Auto Photo Background Removal Tool – for Windows
Easily and quickly remove background from image or change photo background in a few clicks. Get Apowersoft Background Eraser up to 300 Images with a redemption code for FREE!
You can also get an Apowersoft Background Eraser with up to 1000 image credits at a 97% discount!
✔ Save $152.30. ✔ 30-day Money-back Guarantee. ✔ Secure Payment. ✔24×7 Customer Support
Apowersoft Background Eraser Review Video - How to
100% Software Giveaway: Apowersoft Background Eraser 2 – Free 300 Images – Simple, Quick, & Auto Photo Background Removal Tool – for Windows
Apowersoft Background Eraser – Review at a Glance
Apowersoft Background Eraser is the smartest photo background changer, background remover, png maker, photo editor to get white background, transparent background, and pure background in original format. It works for almost all kinds of real-world photos and graphics, including persons, products, animals, cars, homes, trees, texts, logos, icons, stamps, and many others.
This app uses an AI technology to automatically detect the foreground from its background and give you a clear cutout of the subject. Moreover, if you are not contented with the automatic result you can manually adjust it with brush stroke.
Not only it separates the foreground from the background, but it also allows you to apply a template or a solid color. You can also crop, resize, and flip. Besides, you can use its manual removal tools such as "Remove" and "Keep". With its user-friendly interface and simple features, you can easily edit your product image.
Screenshots of Apowersoft Background Eraser
back to menu ↑
Features
Key Features of Apowersoft Background Eraser
As a background remover

Auto-erase: The Apowersoft AI has learned from millions of real-world images that can handle almost any photo.
Manual-erase: Touch where you want to remove with the smart Keep and Remove tool to have a precision control on even the most challenging images.

As a seamless photo editor

Crop: Crop photo in pre-set 1 inch or 2 inches to create a passport/driver license/ID/Visa photo. etc.
Zoom: Zoom in and out in the original aspect ratio and quality.
Move: Move the cutout anywhere you want over the photo.
Copy: Create copies of the cutout to make funny stickers and emojis for social network apps, like Instagram, Whatsapp, Facebook, Twitter, etc.
Flip: Flip photo horizontally

As a background changer to get the transparent and white background

Transparency: Remove photo background to create transparent images
Color: White, black, blue, etc. A most commonly-used solid color can be found here and use in creating your ID photo.
Designs: Massive background templates designed by professionals are available for social media and business.
Custom: Upload your own images as the background.

Full Support to Any Format

Compatible with most photo formats, including JPG, JPEG, PNG, BMP, TIF, and TIFF, etc.
back to menu ↑
Requirements
To run #THE SOFTWARE with optimum reliability and performance, your system should match the following requirements:
System Requirements for Windows OS:
Windows 7, 8/8.1, and 10 (64-bit)
System Requirements for Mac OS:
back to menu ↑
Downloads
Not sure if #THE SOFTWARE does what you need? Try it out now. Please feel free to download Apowersoft Background Eraser here. This image background removal software by Apowersoft has been tested professionally and we are assured that no viruses, Trojans, adware or malware contained.
back to menu ↑
Buy Now
Apowersoft Background Eraser is available starting at $1.9/image, through THESOFTWARE.SHOP, You can get an Apowersoft Background Eraser license up to 1000 image credits with our exclusive discount coupon.
You can also get Apowersoft Background Eraser with up to 300 image credits with a redemption code for FREE! This offer is available for a limited time!
Order Here!

You also might like

Giveaway
Apowersoft Background Eraser Giveaway is available now FREE for a limited time!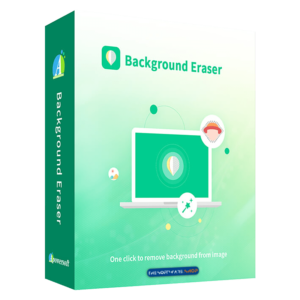 Please note that once you signed in, do not close this page. You will be shown how to get this offer for free.
Also, check out the latest software giveaways that are available here on the software giveaway page.
NOTES:
– All prices shown here are in listed USD (United States Dollar). Your local currency will be converted automatically, You can also switch to any other currencies during the checkout process.
– The discount coupon & your local VAT (Value added tax – if available, vary by country) will be applied at checkout automatically.
– The order(s) for the software are processed by the #2Checkout company. This company accepts paying on-line, via PayPal, by fax, bank-wire transfer, check, cash, or purchase order.
– You will receive a notification e-mail from Apowersoft/2Checkout/Avangate when your order is processed which will also include your license information.
– Such promotional programs are subject to change without notice, from time to time in our sole discretion.
– Data may vary based on different systems or computers.
back to menu ↑
User & Media Reviews
What are their users saying about Apowersoft Background Eraser? Why they loved it?
Absolutely love it. Extracts the images automatically and completely. The extractions are 100% clean. The only situation where the images do not extract well is if they have a white product over solid green background. Wondering which background colors are recommended when shooting the product photos.

The transparent photo can be used with other apps, eg. Keynote, Pages, etc, and can also be used to create your own stickers and emojis for apps like Whatsapp, Twitter, Instagram, and Facebook.

Best , it is awesome, I personally use it and it is best. This app is amazing. I literally smiled when it was exported as a transparent background. great apps, like simple version of magic wand from Photoshop

This app so good, i do glmm and I need an app that did this so I could put my character on a different background. This app deserves all the compliments. This app is change photo background. I like this application.

This is the best application and fine working..No issues about this app you can easily remove your background photo in facebook instagram etc…Its very amazing application.

---
Thanks for reading Apowersoft Background Eraser Review & Enjoy the discount coupon. Please Report if Apowersoft Background Eraser Discount Coupon/Deal/Giveaway has a problem such as expired, broken link, sold out, etc while the deal still exists.