Learn some tips on how to use your PC like a pro and save money on Boostspeed 12. Get a 45% discount on Auslogics BoostSpeed 12 PRO!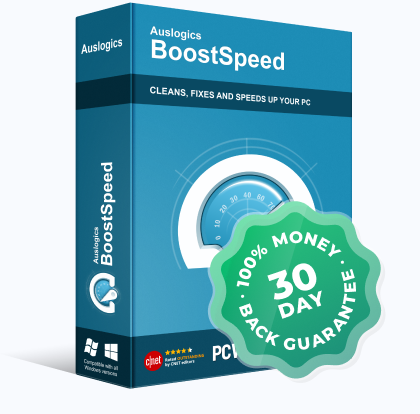 Did you notice how sometimes a colleague, a friend (or a hacker in a movie) would run some operation on their computer by simply typing a few lines on the keyboard? Clearly, these people must know some tricks. Here at Auslogics, we've decided to share some of the pro tips with our subscribers, so you can feel confident when on your PC.
01.
Using keyboard shortcuts to open a program
Right-click a program icon and look for the Properties option in the context menu. Click on Properties and in the window that appears find the 'Shortcut key' field under the Shortcut tab. In this field, enter any letter or a combination of letters, and the key will appear as Ctrl + Alt + [Key], then press OK. If you get the 'Access Denied' popup, just click 'Continue' to grant admin rights and complete the operation. Do this for other software you use often and you'll be able to start any program by just pressing a few keys!
Menu Manager in BoostSpeed 12
That's not all you can do from the context menu. Did you know that this menu can be customized to fit your needs? With the Menu Manager tool available in BoostSpeed 12, you can easily edit right-click menus to make them look and work the way you like.
To open this tool, go to BoostSpeed 12 and click on the Menu Manager icon at the bottom of your Dashboard.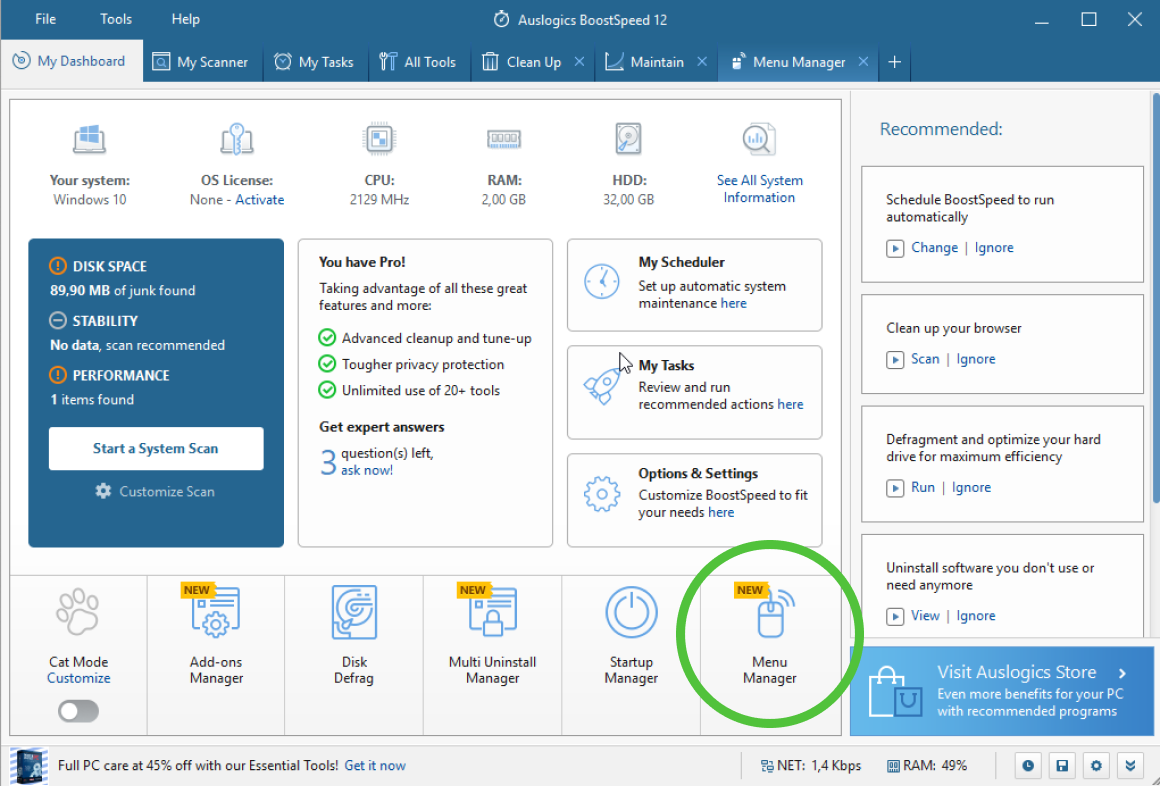 You will see several sections on the left side panel organized by the type of command you can add or remove from the context menu. You can choose Windows or BoostSpeed commands you would like to see in the menu, set quick access to applications for right mouse clicks. The Context Menu Tweaks section offers regular context menu options, such as 'Search', 'Send to', etc., which can also be customized.
Click the toggle in front of each option to add it to the right-click menu or remove it. Hover your mouse cursor over the 'i' symbol to preview the menu for each object type.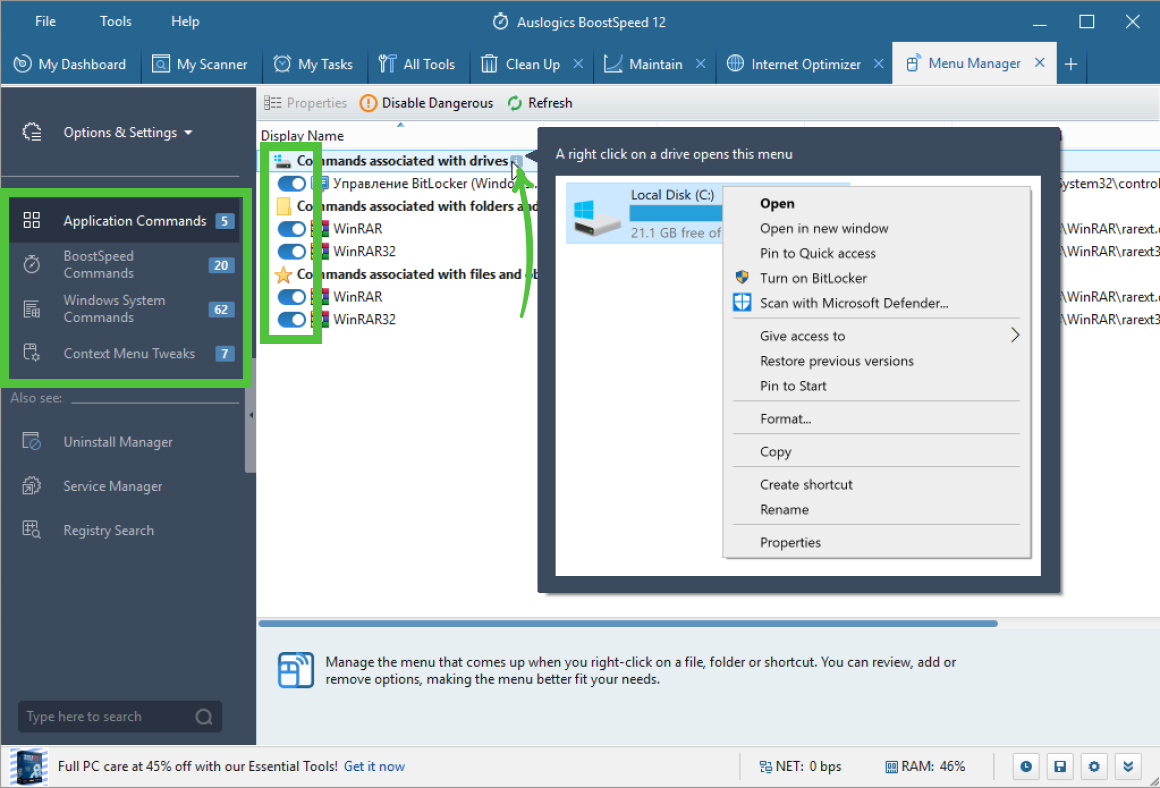 Besides managing the context menu, this tool will also let you disable potentially dangerous applications from automatically starting on your PC, and help you set preferred programs for some repeat actions.
Warning: For example, if you like opening your zipped files with a specific archiving tool, you can set it in Menu Manager's settings.
And it's just one of more than 20 amazing tools BoostSpeed 12 has to offer. Our most popular toolkit not only cleans and tweaks PCs to ensure top performance, but also provides essential privacy protection and improves Internet connection speed for faster browsing.
Through this weekend only, we are offering our customer-favorite, BoostSpeed 12, with a 45% discount (expires soon). You can try all of its handy features and enjoy the most efficient PC performance. With our unconditional 30-day refund guarantee you have nothing to lose!
45% Off Auslogics BoostSpeed 12 PRO – Use your PC like a pro and save money! 💡