BEST OFFER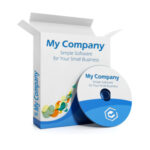 83% Off Coupon on BMSSensus My Company – Desktop Financial Software for Your Small Business
Just create invoices, BMSSensus My Company Invoice Software will do the rest! Get it now with special price $29 (was $177) and save up to 83%
Save 83% | 30-day Money-back Guarantee | Secure Payment 
83% Off Coupon on BMSSensus My Company – Desktop Financial Software for Your Small Business
83% Off Coupon on BMSSensus My Company – Desktop Financial Software for Your Small Business
BMSSensus My Company Invoice Software Review at a Glance
BMSSensus My Company Invoice Software is a desktop financial software designed to give you full financial and material insight of your business. The best way to keep your data safe and secure is on your computer, USB or hard – disk.
Nowadays trends keep forcing the fact to use cloud – based solution. But there are many examples for hacking business data, loosing or otherwise manipulating with it! BMSSensus My Company Invoice Software can fit with any business industry! Their customers vary from food stores and auto-dealers, to beauty shops, convenience stores and many more. Just tell us your business process and we can show you how it works with BMSSensus My Company!
Don't spend another minute wondering if your business can work with BMSSensus My Company Invoice Software. We challenge you to download the free trial period and to ensure how quickly, easily and smoothly you can start create invoices branded with your own logo! As we already said: Your job will be just to enter invoices! Let the software do the rest! Plus to make your start easier they will provide you with detailed .PDF and video tutorial for every functionality!
All the features are simply designed so you can quickly set BMSSensus My Company Invoice Software to fit your business needs. It is the most easy and intuitive software. No complicated installations or extensive training. My Company organizes all your business activities so, you can spend less time on paperwork and more time on the work you love.
Features
Key Features of BMSSensus My Company Invoice Software
Analytical Data

Customers
Manufacturers
Product Groups
Products
Tax
Cities and Countiries
Warehouses
Stores
Currencies
Expenses
Norms

Business Documents

Invoices
Pro-forma Invoices
Foreign Invoices
Incoming Invoices
Incoming Foreign Invoice
Forwarding List
Void Invoice
Receipt

Reports

Customer Analytical Card
Turnover
Product Analytical Card
Product Group Analytical Card
Stock List
Keep track of wholesale insights
Keep track of retail insights
Financial report of each wholesale/store
Financial Report
Requirements
To run BMSSensus My Company Invoice Software with optimum reliability and performance, your system should match the following requirements:
Support Operating System: Windows Xp/Vista/7/8/10
Download
Not sure if BMSSensus My Company Invoice Software does what you need? Try it out now. Please feel free to download BMSSensus My Company Invoice Software for Windows here. BMSSensus My Company Invoice Software has been tested professionally and we are assured that no viruses, Trojans, adware or malware contained.
Buy Now
BMSSensus My Company Invoice Software retails for $177.00, But, on our website, THE Software Shop, you can save on your purchase of its license key with 83% discount coupon code. This offer is available for a limited time!
Windows OS

You also might like

Software Giveaway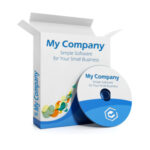 BMSSensus My Company Invoice Software
Automatically generated reports: Stock List, Accounts Payable, Accounts Receivables, Turnover, Profit and Loss
LIFETIME LICENCE
One-time purchase
NO monthly payments or hidden fees
100% risk free
30-Day money back guarantee!
$177.00
BMSSensus My Company Giveaway is un/available at this moment.
Please note that once you signed in, do not close this page. You will be shown how to get this offer for free.
Also, check out the latest software giveaways that are available here on the software giveaway page.
---
NOTE:
– All prices shown here are in listed USD (United States Dollar). Your local currency will be converted automatically, You can also switch to any other currencies during the checkout process.
– The discount coupon & your local VAT (Value added tax – if available, vary by country) will be applied at checkout automatically.
Thanks for reading BMSSensus My Company Review & Enjoy the discount coupon. Please Report if BMSSensus My Company Discount Coupon/Deal/Giveaway has a problem such as expired, broken link, sold out, etc while the deal still exists.