BEST SELLER
67% Off on Movavi Video Suite 2023: Lifetime License | The Versatile Multimedia Toolkit for Unlimited Creativity – for Windows
Achieve a whole new level of quality for your videos. With Today's Software promotion, you can purchase Movavi Video Suite 2023 includes a lifetime license with a 67% discount coupon!
Lifetime License | 30-Day Money-Back Guarantee | Secure Online Payment | Enjoy 24/7 Movavi Customer Support!
Movavi Video Suite 2023 Review at a Glance
If you are looking for a software package that includes a video editor, screen recorder, and media files converter, Movavi Video Suite 2023 is all you need! Making videos and screen capture made easy with Movavi software.
Interested in videos? Always wanted to make your own? Movavi Video Suite 2023 is probably the best video editing software for Windows you can start with. There is no need to spend hours studying this movie maker program and getting used to its tools. Import the video clips from your digital camera to your project, cut, split, and trim the clips and rearrange them in the timeline the way you want. Simple as that! It is very user-friendly indeed. Even a child can make a movie and become a video creator!
But don't limit yourself to basic video editing. Go beyond cutting and merging video clips. Add smooth transitions between clips, titles and even enhance the video with special effects so your own movie is complete! Don't forget about background music so your project has a good soundtrack.

Movavi Video Suite 2023 is the comprehensive video-making software that helps you create professional-looking movies and slideshows on your home computer – even if you have no experience. Incorporate music, create text captions, apply visual effects and transitions – you can do whatever you want with your video.
In addition to the video making app, Movavi Video Suite 2023 contains a number of useful apps to help every video maker: a powerful video converter that supports 180+ media formats, a convenient utility for burning DVDs, a special tool for digitizing analog video, and more.
Multimedia Creation
When you've finished with your movie, export the video file in HD format and it's ready for sharing on YouTube, Facebook, and other social networks.
With Movavi Video Suite 2023, this ultimate collection of Movavi's top programs, all accessible through the user-friendly interface, you won't need any other applications to manage your media files.
Easily create movies with music and special effects. Animate titles, stickers, and other objects to spice up your footage. Produce photo slideshows and generate animated GIFs.
Create YouTube-ready video thumbnails in a snap. Instantly see all the changes you make to your footage in the high-res preview window. Apply custom LUT effects to your clips for advanced color grading. Crop your videos with no loss of quality.
Enhance the audio quality in your videos automatically or manually. Play around with new Flanger and Distortion effects. Easily navigate the optimized audio effects gallery. Tune up the overall volume in your projects.
Multimedia Conversion
Encode video, audio, and images and save them in any format. Save time with conversion presets – no need to think about settings. Create your own presets to make it easier the next time you convert.
Leave nothing behind when you convert or compress multiple files at once with the improved selection tool. Scale the timeline up and down or pinpoint the exact time for more precise cuts. Quickly find the frames you want without rewinding – just hover the cursor over the timeline to see a video thumbnail.
Upscale the resolution of your old videos with the help of AI-powered tools.
Multimedia Capture
Record conference calls and podcasts, take screenshots and share them via Skype, Telegram, or WhatsApp. Set the timer to capture live streams and webinars when you're away.
Grab system sound or voice from the microphone and save it in a separate MP3 file. Capture webcam video only, without recording the screen. Quickly access your most popular recording widgets in the handy side navigation menu.
AI BACKGROUND REMOVAL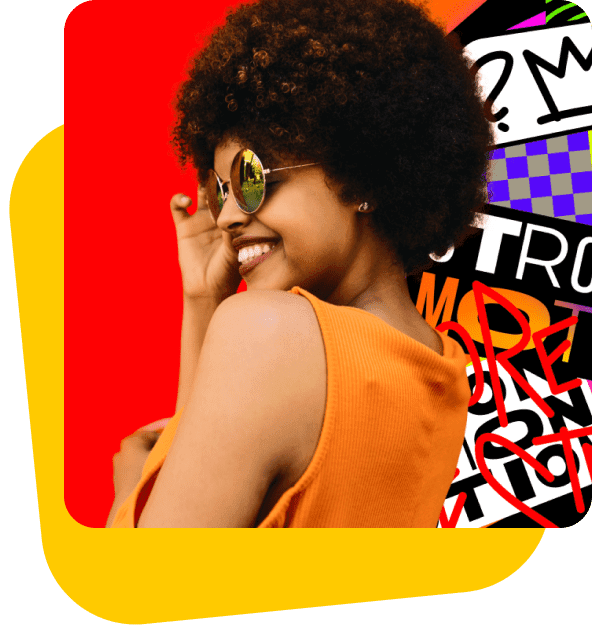 Use the power of the AI to instantly swap backgrounds in your vacation videos with no green screens. Drop in a new vibrant scene and get ready for an avalanche of likes on TikTok!
AI MOTION TRACKING
How about placing an ice cream or lemonade sticker by your happy face while you're chilling on the beach? Conjure up some AI magic to attach cool stickers, emojis, and even titles to any object in your video and they'll follow it through the frame!
AI DENOISER
Cut through the noise if you partied hard this summer! Remove car, wind, and other uncool sounds from your videos with this new AI-driven audio denoiser.
8X AI UPSCALING
Give what you've shot this summer a serious facelift and make your vids' resolution 8 times higher. Treat your followers to more eye candy and show them – in amazing detail – how hot and sunny it really was!
What's New?
Movavi Video Suite has been updated to the 2023 version – and there is every reason to call it one of the biggest highlights of the year. This has been the most significant update in the history of the software. The radical change to the interface brings with it a whole slew of new tools and functions. Once again, creating your own footage and creative video projects is even easier.
Check out what's new in Movavi Video Suite 2023
Version 23 – October 10, 2022

Window resizing. Resize the app window however you want. Create your own space and make your video experiments even easier to play around with.
AI background removal. Use the power of the AI to instantly swap backgrounds in your vacation videos with no green screens. Drop in a new vibrant scene and get ready for an avalanche of likes on TikTok!
AI noise removal. Cut through the noise if you partied hard this summer! Remove car, wind, and other uncool sounds from your videos with this new AI-driven audio denoiser.
Direct upload to TikTok. Get on the For You page this fall with direct sharing to TikTok. Upload your sunny vids straight from the app and collect tons of views and likes much faster!
Extra effects for YouTube. Let your creativity take effect! In addition to the 5 new frames, we'll give you an exclusive pack of effects for YouTube at no charge – just because we love you. Try them out in your next hit!
Other handy tools. Broaden your creative horizons with a few powerful extras: a VHS capture tool, media player, DVD/Blu-ray burner, and a whole bunch of media-editing courses!
Drawing shapes on video. Add tidy-looking pointers and other shapes in the middle of your recordings. Guide the viewers' attention to the parts you want to highlight and get your message across in a most impactful way.
Scrolling screenshots. No need to take endless screenshots anymore. Take scrolling screenshots to capture content that doesn't fit on the screen.
AI upscaling. Give what you've shot this summer a serious facelift, making your vids' resolution 8 times better. Treat your followers to more eye candy and show them – in every detail – how hot and sunny it all was!
Features
Manage your media files any way you can want: split and join videos; add titles and audio tracks; add special effects and filters; create slideshows and your own videos; capture screen, online video, webcam, video camera, VHS, or TV output; convert between more than 180+ different formats; rip unencrypted DVDs to any format; burn CDs, DVDs, and Blu-ray discs; share your media files on Facebook, YouTube, and other sites; convert files for any mobile device, including tablets, smartphones, media players, and game consoles. Movavi's cutting-edge use of technologies provides high-speed performance and efficient resource usage.
Key features & benefits of Movavi Video Suite 2023
Make a movie from video or audio clips already stored on your computer, mobile device, or camera
Create a slideshow with photos or pictures
Capture video from a screen and make a video tutorial
Record yourself on a webcam to create a unique entry for your blog
Stabilize shaky video, tweak color settings, sharpen blurry video, and much more
Cut out unnecessary fragments or join individual clips to make one longer movie
Link the different segments of your video with stylish transitions
More than 80 different visual effects, including
Add background music and sound effects in almost any format
Take advantage of the built-in ready-made audio tracks and samples
Record your own voiceover using your microphone
Vary audio volume and playback speed, equalizer sound, apply fade-in/out effects
Overlay creative filters like Robot, Echo, Radio, and more
Add Captions and Labels
Save it in any popular video or audio format and watch it on your computer
Use our handy mobile presets to watch your movie on your smartphone, tablet, or other mobile devices
Record video on CD, DVD, or Blu-ray
The most powerful video converter ever!
The convenient app for screen capturing
Supports more than 180 video, audio, and image formats, change the file format as quickly as copying it from one folder to another.
Will accurately digitize your VHS collection or video stream from your TV tuner, as well as transfer AVCHD-camera recordings to your computer.
Features and built-in content
Digital Media Creation

Frame-by-frame preview
User file organizer
Multi-track timeline
Portable projects
Video editing and slideshow making
Digital Media Capture

Screenshot sharing
Sidebar recording panel
Computer screen recording
Grab video and sound from webcams, TV tuners, even VHS
Digital Media Conversion

Subtitles online search
Quick export after cropping or rotating a videos
Subtitles editing Improved
9+ Format presets
More Video Suite 2023 Exclusive Features

Customizable Interface
Extra stock content
Online courses
Additional software collection
Spotlight section
Requirements
To run Movavi Video Suite 2023 with optimum reliability and performance, your system should match the following requirements:
System Requirements for Windows OS:
Operating system: Microsoft® Windows® 11/10/8/7 with up-to-date patches and service packs installed
Processor: Intel®, AMD®, or compatible dual-core processor, 1.5 GHz
Graphics card: NVIDIA® GeForce® series 8, Intel® HD Graphics 2000, AMD Radeon™ R600 or higher graphics card with up-to-date drivers
Display: 1280 × 768 screen resolution, 32-bit color
RAM: 2 GB for Windows 7, Windows 8, and Windows 10
Hard drive space: 280 MB available hard disk space for installation, 2 GB for ongoing operations
System permissions: Administrator permissions are required for installation
System Requirements for Mac OS:
Operating system: Mac OS X® 10.10 or higher
Processor: 64-bit Intel® processor
Graphics card: Intel® HD Graphics 2000, NVIDIA® GeForce® series 8 and 8M, Quadro FX 4800, Quadro FX 5600, AMD Radeon™ R600 Mobility Radeon™ HD 4330, Mobility FirePro™ series, Radeon™ R5 M230 or higher graphics card with up-to-date drivers
Display: 1280 × 768 screen resolution, 32-bit color
RAM: 256 MB RAM
Hard drive space: 800 MB available hard disk space for installation, 500 MB for ongoing operations
System permissions: Administrator permissions are required for installation
Movavi Video Suite Download
Not sure if Movavi Video Suite 2023 does what you need? Try it out now. Please feel free to download Movavi Video Suite 2023 for Windows here. The video suite by Movavi has been tested professionally and we are assured that no viruses, Trojans, adware or malware contained.
Buy Now
Movavi Video Suite 2023 is available for $189.85. But, on our website, The Software Shop, you can save 67% on your purchase of Movavi Video Suite 2023 full version license key with our additional discount coupon code. This offer is available for a limited time!
Buy for Windows

Buy for Mac

You may like

Giveaway
NOTE:
– All prices shown here are in listed USD (United States Dollar). Your local currency will be converted automatically, You can also switch to any other currencies during the checkout process.
– The discount coupon & your local VAT (Value added tax – if available, vary by country) will be applied at checkout automatically.
User & Media Reviews
What are their users saying about Movavi Video Suite 2023?
i like it so far with a little use….more later maybe?….their tech support wouldn't tell me exactly how to get an end product thats acceptable for Amazon Video Direct….Amazon gives you the specs….but….can i really achieve that with this software thats acceptable to Amazon???? Movavi hasn't replied yet to that…unless its buried in spam…sigh……fun relatively cheap little software suite…i hope it works to my liking in the future…i want to eventually get on amazon video direct with captions and all…..i think you have to use seperate captioning software called Subtitle Edit which is free…i'm not advertising it…but it is required to have the caption file which i dont think movavi suite can do properly….good info to some …i hope they let this review pass…..
For those thinking about teaching yourself video editing & looking at big name/high dollar video programs you should consider that learning on a very complex program is extremely frustrating & time consuming. This little program gives you a lot of bang for your buck & you can have a very nice finished product quickly without beating your head against the wall. You probably read other reviews about all the features it has. Having used the other real expensive software, I'm positive that the first time user will be more than happy with this software for a long time before or if they feel a need to upgrade to a more expensive & highly complex program. This will be much more than you need to make very nice vid's for you tube or presentations for business. It's not as good as what they used to make "Avatar" but just like you don't need a Cadillac to drive across town, a Tahoe will get you there very nicely.
I was recently using the youtube video editor to make my videos. I have completely ditched google and all of its products and services including YouTube so I found myself having to look for alternatives. This program is a very inexpensive yet powerful alternative. I prefer this and it has multiple functions and effects and extras that Youtube's video editor does not. Literally within minutes of installing I was able to start recording video and very quickly learned how to edit and import files, do transitions, add text and then export. This program is pretty close to idiot proof (although human moronity never ceases to amaze). In short, this is great, quick, easy to use and powerful software. Might not have the features of some of the higher priced products on here but let me tell you it does not disappoint. I use this for a video blog so there are functions that this software does not have that I really wouldn't care to use anyway. Absolutely delighted with this purchase.
Just started with recording videos, pictures ect.. I never had a suitable editing software to make videos the way I want them to look. Yet, I am very new to this and spend some time to compare what would make most sense to me. Finally I decided to order the Movovi Video Suite 16. Right out of the gate, this is an easy to use software, lots of instructional videos and tip on Movavi's Website, and even tech-support. What else can you ask for the little I paid….
This is a fantastic video editing software! and very reasonably priced! I am a clinician and was looking for a video editing software that would allow me to use videos from therapy sessions and then 'blur' out the faces for confidentiality. The video suite software makes it VERY easy to do this! I also love that it has an easy way to zoom in on specific areas in your video. The software is extremely easy to use and the results are professional. My company has a number of products we sell and I really wanted to video tape how the products are used but then add at a later time my own scripted 'voice over and music". The video suite software is great for this. You can quickly delete the sound associated with the original video and then just as easily add in your own script and music. I have tried iMovie and Adobe software and find that Movavi software to be superior to both in terms of ease of use and quality and quantity of features for making professional videos. Highly recommend the video suite and the video screen capture product by the same company is exceptional as well.
---
Thanks for reading Movavi Video Suite 2023 review at a glance & enjoy the big discount. Please, report if Movavi Video Suite 2023 Discount coupon/deal/giveaway has been expired/sold out. Thank you.