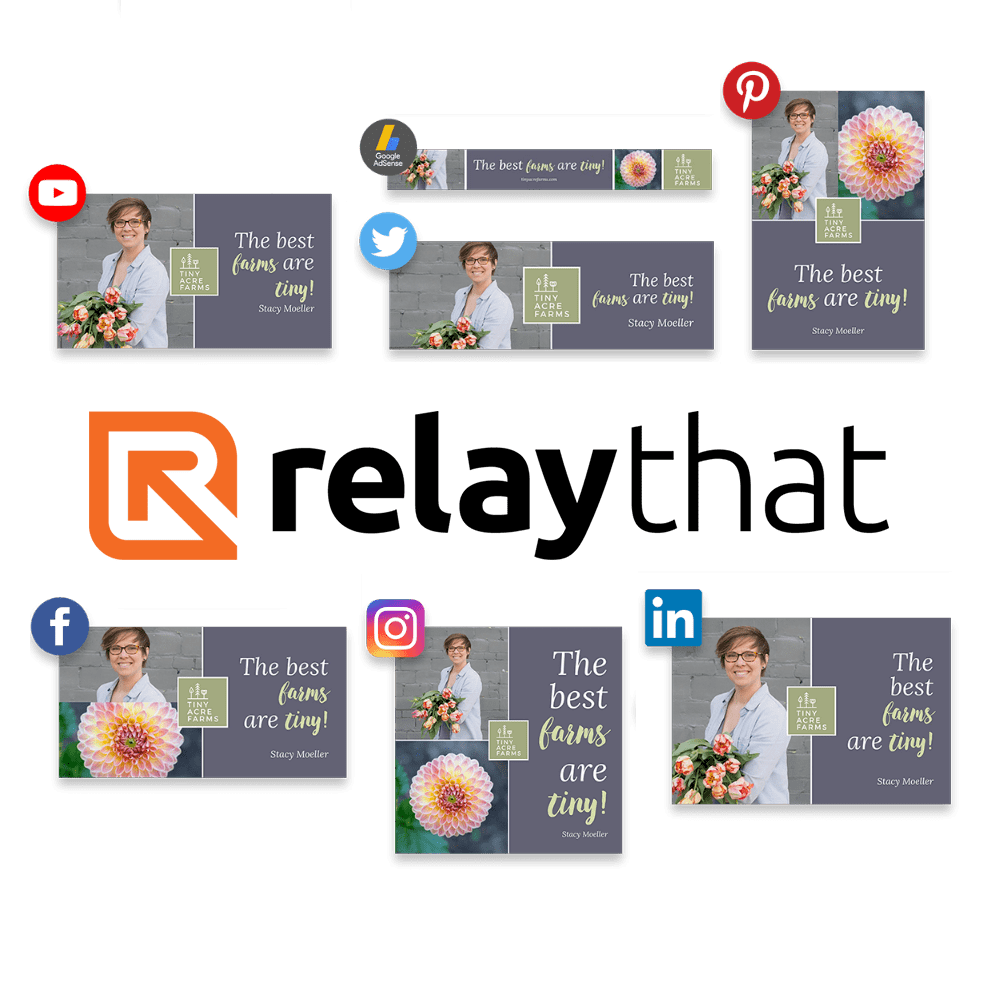 Expired
95% Off on RelayThat Pro Lifetime – Resize and Edit Thousands of Marketing Images in Seconds

Edit and resize thousands of on-brand images for every channel in seconds with 350,000+ FREE photos, icons, and textures! 100% copyright free so that you don't have to spend more money every time you want to download a design. Get RelayThat Pro Lifetime with 95% Off Now!
95% Off | 60-day Money-back Guarantee | Lifetime Access
RelayThat Pro Lifetime Review Video
This is a no-brainer deal for people who spend lots of time to create pixel-perfect graphics that adhere to modern design trends.
RelayThat Pro Review at a Glance
RelayThat is the fastest, easiest way to create branded visual content. RelayThat takes the guesswork out of design creation to deliver professional results without endless hours of tweaking. Using RelayThat requires no design skills, so editing marketing images and staying on brand is as simple as it gets.
RelayThat gives you the ability to switch the entire layout library to a completely different brand in one click! Designs are tested continuously for engagement and traffic conversion on every channel so that only the best ones make it into the ever-evolving library of over 350K photos, icons, and curated backgrounds.
I see RelayThat Pro as the perfect product for branding and image congruency all companies need. Upload your square format logo design, your horizontal format logo design, your primary, secondary and accent colors, your background images, your product/services images and you are ready to go! Forever!
So you have Stencil, designbold, promorepublic and canva. Why the hell do you need this? Especially since by now you already have your preferred editor. Well, because RelayThat honestly doesn't belong in the same category as those above. It's a design editor for the really graphically challenged creator.
You don't get all the customization options that you'd expect and the interface is rigid. And Honestly, I wish there was an "advanced" mode at times. But more often than not you don't even miss the freedom. And that's because pros like me who don't have a single creative bone in their body simply can't handle that freedom.
Instead what we need is super easy to use UI. And that's what they give you. You will NOT create the next Picasso with this, but you will create a great social media post in 15 minutes flat. and then you'll create another 10, that all adhere to the same style and color scheme in another 30 seconds.
back to menu ↑
Features
Key Features of RelayThat Pro:
Unlimited Projects – Switch between multiple brands or projects in a single click.
Unlimited Image Downloads – Save high quality .png or web friendly .jpg images for personal AND commercial use.
2000+ SmartLayouts – Add brand assets once and update to automatically create unlimited design options.
One Click Resize/Remix – Change any responsive layout to perfectly fit any channel with no additional tweaking needed.
350,000+ Photos & Icons – Search and use any of our copyright free "do what you like with them" photos.
Custom Font Uploads – Upload your own fonts to perfectly match our images to your brand.
back to menu ↑
Free Signup
Not sure if RelayThat Pro does what you need? Try it out now. Please feel free to register an RelayThat Pro Demo account here. RelayThat Pro has been tested professionally and we are assured that no viruses, Trojans, adware or malware contained.
back to menu ↑
User & Media Reviews
What are their users saying? Why they loved it?
AMAZING TOOL! This is bad news for flyer designers… This is a MUST have for any business. I hire many designers and they do a good job sometimes, and sometimes they don't. With this tool the guessing game is over. I can create in seconds many GOOD quality, professional looking images.
A huge time-saver! I am loving RelayThat. I have already used it for two projects and it's saved me a ton of time. I love that I am locked into a layout and I just enter my project details. I spend SO much time tweaking and tweaking. No more 🙂
After buying and playing with this system, I can honestly say that it is outstanding and is easy to use, saves time and brings great branding and design to the agencies as well as individual business. If there is only one thing I could say is wrong is the need to have team access, that's it. but 100 tacos for this deal. There's no point being on the fence, with this and there is no point in doing a big schpeel, because Adam, from WP-CRAFTER HAS SAID IT ALL.
For someone that has not got a clue about designing graphic layouts, its amazing. I'm glad i got it. Sure its not perfect, I would like to see a Trash Bin, for uploaded files that are not used anymore. I actually like the fact that the layouts are rigid as my results look great to me. So i'm $49 for a lifetime deal is amazing.
A life saver for non designer – I really love this app, though you can use Adobe Photoshop or Canva to get the kind of design, you are going to spend a long long hour using other tools! relaythat allows you to create all the designs in just a few clicks!
back to menu ↑
Buy Now
RelayThat Pro Plan has everything you need to boost your online presence.
Unlimited Projects (switch between multiple brands or projects in a single click)
Unlimited Image Downloads (save high quality .png or web-friendly .jpg images for personal AND commercial use)
2000+ SmartLayouts
One Click Resize/Remix for any layout (no additional tweaking necessary)
350,000+ Photos and Icons
Custom Font Uploads
RelayThat Pro retails for $97/MONTH or $1,164/YEAR, But, Now, you can save up to 95% on Monthly Yearly LIFETIME subscription in the time-limited deal. You are getting lifetime access for less than what someone pays for one month. This offer is available for a limited time!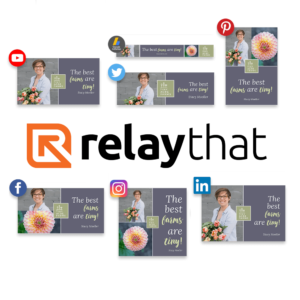 RelayThat Pro - Lifetime
Resize and edit thousands of marketing images in minutes with RelayThat
Unlimited Projects
Unlimited Image Downloads
2000+ SmartLayouts
One Click Resize/Remix
350,000+ Photos & Icons
Custom Font Uploads
60-day money back guarantee. No matter the reason.
*The discount coupon & your local VAT (Value added tax - if available, vary by country) will be applied at checkout automatically including your local currency will be converted.
$1,164.00
RelayThat Pro Giveaway is un/available at this moment.
Please note that once you signed in, do not close this page. You will be shown how to get this offer for free.
Also, check out the latest software giveaways that are available here on the software giveaway page.
Thanks for reading RelayThat Pro Review & Enjoy the discount coupon. Please Report if RelayThat Pro Discount Coupon/Deal/Giveaway has a problem such as expired, broken link, sold out, etc while the deal still exists.
Excellent
This a genius, innovative app. Now we can actually focus on business development, with matching graphics to go with it. I just shared this with my community of 1,700 and they are stoked about. it. I played with this and created some really cool graphics already. I would highly recommend it. Move over Graphics Designers Relay That is HERE!
Add your review