BEST OFFER
86% Off on Startups Unlimited (Lifetime Subscription) – A Comprehensive Library of Education, Software, and Services for Startup Business
Everything you need to launch and grow your startup is here! 600+ curated video lessons, a community of 20,000+ professionals, and a comprehensive library of software and services. Get Startups Unlimited Lifetime Deal with a 86% discount!
Save $300.00  | Lifetime Access
Startups Unlimited Review at a Glance
When you're starting a business, surrounding yourself with successful people is one of the best ways to guarantee your own success. When you're building a startup, every day you're faced with countless questions: What roles should I be hiring for? Should I start pitching VCs? Will my family ever stop asking me to 'get a real job'? Trying to scrape together actionable advice from blogs, YouTube videos, and conferences can only get you so far. That's when it's time to turn to Startups Unlimited!
Startups Unlimited is where entrepreneurs learn from—and engage with—world-renowned experts and founders. Startups.com is an interactive library with over 650 masterclasses, featuring world-renowned experts teaching entrepreneurs how to be successful.
With hours of content, and real-time, moderated Slack chats with founders and experts, you can learn directly from the most influential people in the startup space. Think of Startups.com as a crash course to running a successful company, with everything you need to create a business plan, attract customers, and raise funding.
Here's how they do it:
Master Classes: 600+ in-depth videos featuring ultra-successful startup and business experts. (Now you don't have to feel so bad about sleeping through that Intro to Business class.)
Startups Live: Craving a discussion? Talk to founders 2x/week via a moderated Slack chat.
Expert Mentorship: Join live mentorship sessions where you can learn how to do content marketing like Neil Patel, or get inside the mind of Mark Cuban.
Daily Lessons: Bite-sized information delivered directly to your inbox.
Answers: Get your questions answered by seasoned experts drawing on their years of experience.
Not only are you getting access to all the features and content listed above, but Startups Unlimited is also giving Sumolings access to three world-class software tools that don't just help you learn how to build a startup – they put the lessons to action.
Bizplan.com: The fastest way to build a high quality business plan. This product alone was one of the Top 10 AppSumo deals of all time. (Normally $588/year)
Launchrock.com: Over 500,000 startups have used Launchrock to attract nearly 20 million early customers. Build an early presence for your company in minutes and start attracting early adopters. (Normally $108/year)
Fundable.com: Need to raise capital for your business? Fundable is an online equity crowdfunding platform that has helped startups in every industry raise over $300 million. (Normally $2,148/year)
Each of these tools alone are powerful enough to transform your business but Startups Unlimited is including all three in this epic deal! (Worth nearly $3,000 of software!)
Startups Unlimited is perfect if you're looking to start a new company, or if you're growing and want expert advice on how to minimize the "yikes" moments. Take advantage of the knowledge these experts are sharing with you. And more importantly, take advantage of the ridiculously low price we are getting this knowledge for you.
Whether you're looking to learn how to accelerate an early product from Amy Jo Kim (Community Architect at Netflix), or how to make data-driven decisions from Mike Greenfield (First Data Scientist at PayPal and LinkedIn), Startups Unlimited is the place to be. So, help yourself—and your business—by getting lifetime access to the advice and tools you need to run a successful startup.
Features
Key Features of Startups Unlimited :
Every Course – Over 600 Master classes and in-depth online courses

Master Classes: Over 600 in-depth videos from world-renowned experts
Online Courses: Full online courses from Idea Validation to Funding
Bootcamps: Full online courses from Idea validation to Funding

All Startups Tools – Startups.com, Bizplan, Launchrock, Fundable – all included

Bizplan.com: Modern business planning tool for startups
Launchrock.com: Early customer acquisition platform
Fundable.com: Equity fundraising platform for startups

Entire Community – Access thousands of startups experts for advice

Startup Therapy Podcast: Join us for an uncensored look at how startup life really works.
Answers: Quality answers from seasoned subject matter experts
Forums: Full access to all of our user forums and discussion groups
Buy Now
This lifetime deal equips entrepreneurs with the knowledge and tools necessary to tackle many of the major issues startups face. Startups Unlimited Plan retails for $349.00, But, through our website, THE Software Shop, You can have lifetime access to all of this (interactive video lessons, Slack chats with experts, and game-changing tools) for just $49. This offer is available for a limited time!
ORDER NOW

You also might like

Giveaway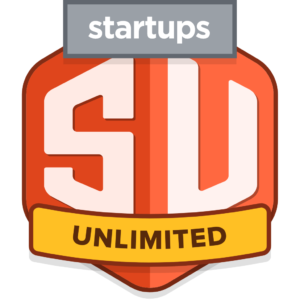 Startups Unlimited (86% Off)
Run your business, mentorship from startup experts, and premium tools like Bizplan.com, Launchrock.com, and Fundable.com.
Lifetime access to Startups Unlimited
Unlimited use of Startups.com education, community, and products
650+ Master Classes, eBooks, and full online courses
Over 1,000 how-to guides to build your startup faster
Bizplan.com Access - the #1 ranked business planning tool on Product Hunt
Fundable.com Access - Fundable has helped startups in every industry raise nearly $500M
Launchrock.com Access - Acquire early customers to help supercharge your launch
On-demand advice from over 20,000 world-class mentors
Startup Therapy Podcast
Startup Benefits: Save thousands of dollars on all of the startup services you need

$5,000 Amazon Web Services (AWS) credit
20-50% off Hubspot
$100 off Business Formation with Stripe Atlas
$300 in Google Cloud credits
More at https://www.startups.com/products/benefits-browse

All future plan updates
New customers only
$349.00
Startups.com Giveaway is unavailable at this moment.
Please note that once you signed in, do not close this page. You will be shown how to get this offer for free.
Also, check out the latest software giveaways that are available here on the software giveaway page.
NOTE:
– You must redeem your code(s) within 60 days of purchase
– All prices shown here are in listed USD (United States Dollar). Your local currency will be converted automatically, You can also switch to any other currencies during the checkout process.
– The discount coupon & your local VAT (Value added tax – if available, vary by country) will be applied at checkout automatically.
– The order(s) for the software are processed by the Appsumo company. This company accepts paying on-line, via PayPal, by fax, bank-wire transfer, check, cash, or purchase order.
– You will receive a notification e-mail from Appsumo when your order is processed which will also include your license information.
– Such promotional programs are subject to change without notice, from time to time in our sole discretion.
– Data may vary based on different system or computer.
User & Media Reviews
What are their users saying? Why they loved it?
This is simply amazing, get it NOW!
I've heard about Startups.com before, but I've never signed up for an account, so I had to try it when I saw it on AS.
The platform isn't only for people who want to startup a company. Even if you work at a company, the training and material available will go a long way for you.
There's tons of courses, readings, interviews with founders, etc that will keep you busy for hours, but will leave you so much more prepared to venture out into the business world. Even if you have startup experience already, there's going to be something that you can learn.
Aside from their education, they have an extensive community that goes into forums, questions you can ask experts about any part of the entrepreneurial journey, idea validation bootcamps, an accelerator program and more.
In their library, they have educational materials, playbooks for various topics, video classes, and more.
Lastly, we come to the Startup.com products – I've included what you get below:
-An account on Bizplan for everything relating to planning your business
-1 Free Fundable Fundraise (Equity fundraisers available to US-based startups only)
-Access to one site on Launchrock (get a beautiful site in minutes) – companies like VEVO and Bumble have gone through Launchrock
Oh, and did I mention you get benefits that are easily worth 20x the measly $49 you pay here?
-$5000 Amazon AWS credit
-Hubspot 20-50% off (have to apply through their Entrepreneur program)
-Bench 20% off first 6 months (pro Bookkeepers)
-WeWork 10-30% off (shared office spaces)
-Brex 75000 points ($750) – Corporate Credit Card with amazing benefits
-MailJet 12 months free on Crystal Premium Plan
…and the list goes on.
Overall, you will NOT be disappointed in this platform. The Startups.com lifetime price is currently $349, but you're getting it for just $49.
DON'T LET THIS GO!
Worth $10,000 and more
Great deal. Its like paying for a top quality business school in itself. Not any business school. a relevant business school that is all businesses schools should emulate.There is tonnes of tools and courses and bonuses and credits that is worth 500 times what we are paying for. I remember paying $69 for the Bizplan by itself on stacksocial. Too bad its too late for me to get my refund on stack social. I am glad I invested in this. Go ahead and invest in it. You won't regret.
Also, for those of us who invested in hopin, Lots of ideas and topics to learn. My plan is to take a course as a student, become "expert" in 24 hours and hold my virtual event teaching the same concept and of course make some good money. If you wanna be a billionaire so you can sit next to Olman Alquesada, go ahead and grab it.
Holy Cow – A lot of stuff and lifetime!
You really get a lot of stuff for $49. Even if you're not going to use this right now I highly suggest getting it. Excellent deal. The best part is it's lifetime not some 1 year membership deal.
A wonderful product
By all means this a wonderful product. I seldom rush to test a product, but that was what I did with this. And I am absolutely satisfied with the product.
Awesome for Startup and All
I haven't fully maximized my account (briefcase) yet but I bought to support the platform! Hope you have another success story in this deal relaunch!
Cheers,
Mike
mrdzyn.com
---
Thanks for reading Startups Unlimited Review & Enjoy the discount coupon. Please Report if Startups Unlimited Discount Coupon/Deal/Giveaway has a problem such as expired, broken link, sold out, etc while the deal still exists.
Excellent
Running a startup is HARD. You need help. If you want to learn how to do content marketing like Neil Patel or build products like Google, Startups.com will help you do that. Startups.com gives you access to over 60 master classes with 600 individual lessons from world-renowned experts. They'll also host live discussions on topics TWICE a week. PLUS, you'll get lifetime access to the absolute best tools that'll help you 1: make a business plan (bizplan.com) 2: attract early customers (launchrock.com) and 3: secure funding (fundable.com).
PROS
Unlimited use of Startups.com education, community, and products
600+ Master Classes, eBooks, and full online courses
Over 1,000 how-to guides to build your startup faster
Bizplan.com Access - the #1 ranked business planning tool on Product Hunt
Fundable.com Access- Fundable has helped startups in every industry raise nearly $500M
Launchrock.com Access- Acquire early customers to help supercharge your launch
On-demand advice from over 20,000 world-class mentors
Startup Therapy Podcast
Startup Benefits: Save thousands of dollars on all of the startup services you need
Free $5,000 Amazon Web Services (AWS) credit
Free $300 in Google Cloud credits