BEST SELLER
50% Off Coupon on iolo System Mechanic® Business – Everything you need to Fix, Speed Up and Repair your Small Office PCs – for Windows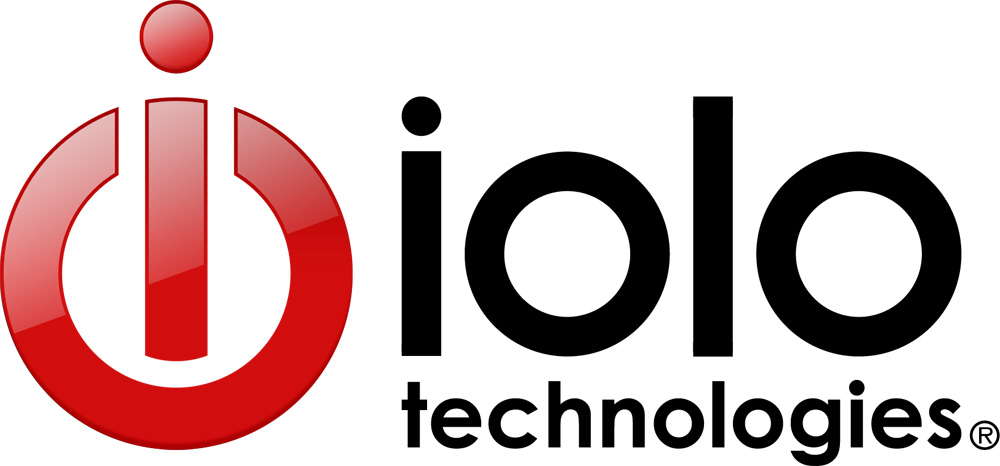 Achieve maximum PC performance with System Mechanic's comprehensive set of tools to address each of the root causes of PC slowdowns. System Mechanic is the only product available that resolves each and every one. Enjoy 50% discount coupon on your purchase of iolo System Mechanic Business license key now!
iolo System Mechanic Business analysis and repair
Fix and speed up PC automatically - See how System Mechanic analyzes your PC and then automatically runs the specific repairs and optimizations that are needed.
System Mechanic Business Review at a Glance
System Mechanic Business delivers a complete solution for IT professionals and small- to medium-sized businesses who need to fix, speed up and repair office PCs. Consistently recognized as the most effective software of its kind by PC Magazine, Windows IT Pro, and other leading experts and independent labs, today, System Mechanic Business is trusted by thousands of companies to maintain and maximize the lifespan of their PCs.
You don't have to be an expert – it's easy to let iolo System Mechanic Business automatically performs a 229-point diagnostic computer inspection in just a few minutes using over 50 tools to uncover why your PC is running so slowly
iolo System Mechanic Business is able to provide the most complete approach to PC care because it integrates 50+ diagnostic, repair, and optimization features into one easy-to-use interface. Plus it leverages unique intelligence provided by iolo Labs' continuously updated Tune-up Definitions™ to custom tailor its diagnosis and repair to your specific system configuration.
More than 50 features sound like a lot – and it is! – but iolo System Mechanic Business is designed so that you can quickly get to the repairs and optimizations you need, skip those you don't, and explore as much or as little about your PC as you'd like. For example, use System Mechanic to find and remove junk and clutter, which is one of the most insidious factors in Windows performance degradation and a threat to your privacy.
Features
Key Features of iolo System Mechanic Business
Automated PC Care

ActiveCare® – Advanced cleaning and repair removes more unsafe clutter and fixes more problems than ever before, going to work whenever your PC is idle.
LiveBoost™ – Adjusts dozens of Windows settings for greatly improved processor, memory and hard disk stability and performance.

Clean

PC Cleanup™ – Cleans up over 50 types of junk files.
Privacy Cleaner™ – Wipes the internet and chat history, clutter and cache.
Registry Tuner™ – Defrags, compacts, optimizes and backs up system registry.
CRUDD Remover™ – Locates system-clogging redundant programs and uninstalls upon request.

Speed Up

Program Accelerator™ – Re-aligns and defragments disjointed program files for the very fastest access.
Startup Optimizer™ – Blocks bloatware at startup to accelerate boot time and improve system performance.
NetBooster™ – Speeds up Internet, videos, downloads and games.
Memory Mechanic™ – Reclaims wasted RAM in real time.

Protect

Security Optimizer™ – Finds and plugs Windows security holes with the latest available patches.
System Guard™ – Intercepts stability threats to keep Windows fast and problem-free.
Incinerator™ – Safely and permanently deletes unwanted sensitive files.
Requirements
System Requirements for iolo System Mechanic Business
PC running Windows® 10, 8.1, 8, 7, Vista or XP (SP3)
Approximately 140 MB free hard drive space
At least 1 GB of RAM
Microsoft .NET Framework 2 or later
Microsoft Internet Explorer 7or later
Internet connection (required for license activation)
Network connection
Download
Not sure if iolo System Mechanic Business does what you need? Try it out now. Please feel free to download iolo System Mechanic Business Distribution Builder for Windows here. This PC business optimizer by iolo technologies has been tested professionally and we are assured that no viruses, Trojans, adware or malware contained.
The System Mechanic Business Distribution Builder creates an .MSI distribution file that can be used to deploy System Mechanic Business across a network. To use the builder, the system must meet the requirements found above (Requirement Section).
Buy Now
System Mechanic Business by iolo technologies retails for $47.40 / 1-year license for 3 PCs, But, on our website, THE Software Shop, you can save on your purchase of its license key with 50% discount coupon code. This offer is available for a limited time!
Windows

Mac OS X

You also might like

Software Giveaway
User & Media Reviews
"System Mechanic's optimizations have a noticeable positive impact on performance."
"If your PC isn't blazing along at the same pace it did when you first pressed the power button a few weeks, months, or years ago, you should invest in iolo System Mechanic."
"If your PC isn't blazing along at the same pace it did when you first pressed the power button a few weeks, months, or years ago, you should invest in iolo System Mechanic."
"I bought the original System Mechanic and thought it could never be improved upon, but you seem to have outdone your earlier work and made a truly remarkable upgrade."
"System Mechanic has become my tech of choice to keep this novice's computer running smoothly. I really appreciate the program and the service when needed."
"System Mechanic saved me from having to purchase a whole new computer. Well worth the investment!"
---
Thanks for reading System Mechanic® Business review & enjoy the coupon. Please Report if iolo System Mechanic Business Discount Coupon/ Deal/Giveaway has a problem such as expired, broken link, sold out, etc while the offer still exists.