BEST OFFER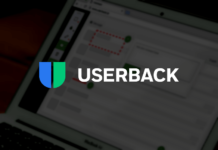 94% Off on a Lifetime Access to UserBack Corporate Plan – A Real-time Customer Feedback Collector & Manager
Collect and manage your user feedback for all your web projects in one place. Get a lifetime access to UserBack Corporate Plan with 94% discount!
You save $779.00 | Lifetime Acces |  60-day Money-back Guarantee | Secure Payment | 24×7 Customer Support
UserBack Review at a Glance
Userback makes collecting feedback as easy as grabbing the last star. Using a sleek and customizable widget or browser extension, users can screenshot, highlight, annotate, draw on, and rate any website or app (live or within dev hosts).
This feedback whiz even works within iFrames and on images/PDFs. And no, you don't need any CSS or HTML knowledge.
Project management efficiency gets a boost with multiple projects and users in one dashboard, user and client permissions, and feedback categorization and tagging.
UserBack also integrates with popular apps like JIRA, Slack, Zendesk, Trello, WordPress, and Basecamp (or your own web app with an API). Once things start moving, you'll see real-time insights on projects and team productivity.
Features
Key Features of UserBack:
Collect and manage your user feedback for all your web projects in one place
Best for agency delivering web projects for clients, working in a team or collecting feedback on your site.
Projects that work with multiple teams or clients
Add multiple projects, multiple users and manage those users with project-based restrictions.
Track and measure your feedback and the team's productivity
Track feedback by browser, feedback over time and importantly team productivity
Collect feedback with screenshots
Integrated with the most popular bug tracking and project management tools
Integration with Slack, HipChat, JIRA, Zendesk, WordPress, Trello, Basecamp,  Webhook
Get instantly notified when you receive new feedback by email, or chat (Hangouts, Slack, HipChat).
Manage your feedback by tagging, categorising and filtering
API – Seamlessly integrated within your own web app where the feedback window is triggered by clicking on a button or a link contained in your app.
Draw and write on your web page.
Customizable widget
Vote, share and collaborate on existing feedback.
Works on live sites
Works on Dev hosts with or without a browser extension.
Perfect for QA, UAT bug reporting and client feedback on staging hosts.
Browser Extension
Free
Not sure if UserBack does what you need? Try it out now. Please feel free to get the free plan here. This feedback management app has been tested professionally and we are assured that no viruses, Trojans, adware or malware contained.
Free Plan Includes:

1 User
1 Project
Limited Notifications
Buy Now
UserBack Corporation Plan retails for $59/month, But, through our website, THE Software Shop, you can get the plan with 94% off for just $49/month year lifetime access. This offer is available for a limited time!
ORDER NOW

You also might like

Giveaway
UserBack Corporation Plan - Lifetime Access
Get a lifetime access to the Corporation Plan
Lifetime access to Userback's Corporate Plan
Unlimited Users
Unlimited feedback projects for apps, websites and designs
Collect unlimited feedback with screenshots
Access to Chrome & Firefox browser extensions
Feedback viewer with collaboration and sharing
Integrations with project management tools like JIRA, Trello and Basecamp
Access to the JS API and webhooks to completely customize your feedback experience
Assign users to specific projects
Comprehensive email notifications
Ability to add attachments to feedback
Export feedback to CSV
This deal is not stackable
60-day money back guarantee. No matter the reason.
$828
UserBack Corporation Plan Giveaway is unavailable at this moment.
Please note that once you signed in, do not close this page. You will be shown how to get this offer for free.
Also, check out the latest software giveaways that are available here on the software giveaway page.
NOTE:
– All prices shown here are in listed USD (United States Dollar). Your local currency will be converted automatically, You can also switch to any other currencies during the checkout process.
– The discount coupon & your local VAT (Value added tax – if available, vary by country) will be applied at checkout automatically.
– The order(s) for the software are processed by the AppSumo company. This company accepts paying on-line, via PayPal, by fax, bank-wire transfer, check, cash, or purchase order.
– You will receive a notification e-mail from Appsumo when your order is processed which will also include your license information.
– Such promotional programs are subject to change without notice, from time to time in our sole discretion.
– Data may vary based on different system or computer.
– Even though your deal is a lifetime, you must redeem your code(s) by May 1, 2019
User & Media Reviews
What are their users saying? Why they loved it?
SUPER IMPRESSED!
I've been building and using feedback tools for many many years, this is SUPER impressive.
Sure, I've seen in-site annotation tools before, even collaboration tools where you can paint on a webpage at the same time – however, this is the first time that I've seen such a complete and well polished tool that incorporates the best parts of feedback, annotations and you can even disable ratings and just use it for support!
This is the easiest 5 stars I've given ever! (A few "bugs" have already been mentioned and will hopefully be fixed)
Amazing Feedback App
Ok so I was reading through the product description on this page and wondered how many times I would have to stack to get a decent amount of features.
Pleasantly surprised it was the highest plan without any limits, white label, and priority support. This deal has love written all over it.
…
This tool is something I didn't know I needed. I have always used feedback forms and never thought or imagined something like this would come along.
Thanks for the great deal & tool. Very well done.
WOW Great Tool
Its a no brainer deal defiantly.
I would be using it for taking feedback from my clients for their projects.
The only one thing i wish it can have is the ability to restrict the feedback link/button for certain peoples. currently if we embed the widget on our live website, it enables access for every user publicly.
If we use this tool for client's feedback/suggestion then we would want it to be accessible to only by the authorized user(our clients) not by every visitor.
So currently we have to use it on staging site.
But definitely a great tool. easy to use. full 5-stars for this.
An awesome, intuitive product
Really happy to see this here and glad I snatched this up. A truly unique and innovative tool that makes collaborating on a web design project a lot easier.
Awesome No brainer purchase!
This is a no brainer for anyone who designs websites regardless of platform. It will only get better from us!
---
Thanks for reading Userback Review & Enjoy the discount coupon. Please Report if Userback Discount Coupon/Deal/Giveaway has a problem such as expired, broken link, sold out, etc while the deal still exists.