This week, we are happy to invite you to join us in celebrating parrots around the world on Parrot Day. Get 45% Off on Auslogics Driver Updater and/or 35% Off on Auslogics Essential tools
Don't be surprised by such a holiday, as these adorable creatures definitely deserve to be celebrated. It's hard to find another animal so bright and colorful that we can start smiling and feeling happy just from looking at it. So, it's no wonder that parrots are considered to be a symbol of cheerfulness and good nature🦜.
With this in mind, we figured that Aulogics software could easily be a symbol too. A symbol of an efficient system, smooth performance and general wellbeing of your PC🙂. You'll be impressed when you see how effortlessly your drivers can be updated, and how much better your PC can run.
Get Driver Updater at 45% off or the ever-popular Essential Tools pack at 35% off and see for yourself. Take advantage of this exclusive offer and remember that you are protected by our unconditional refund guarantee.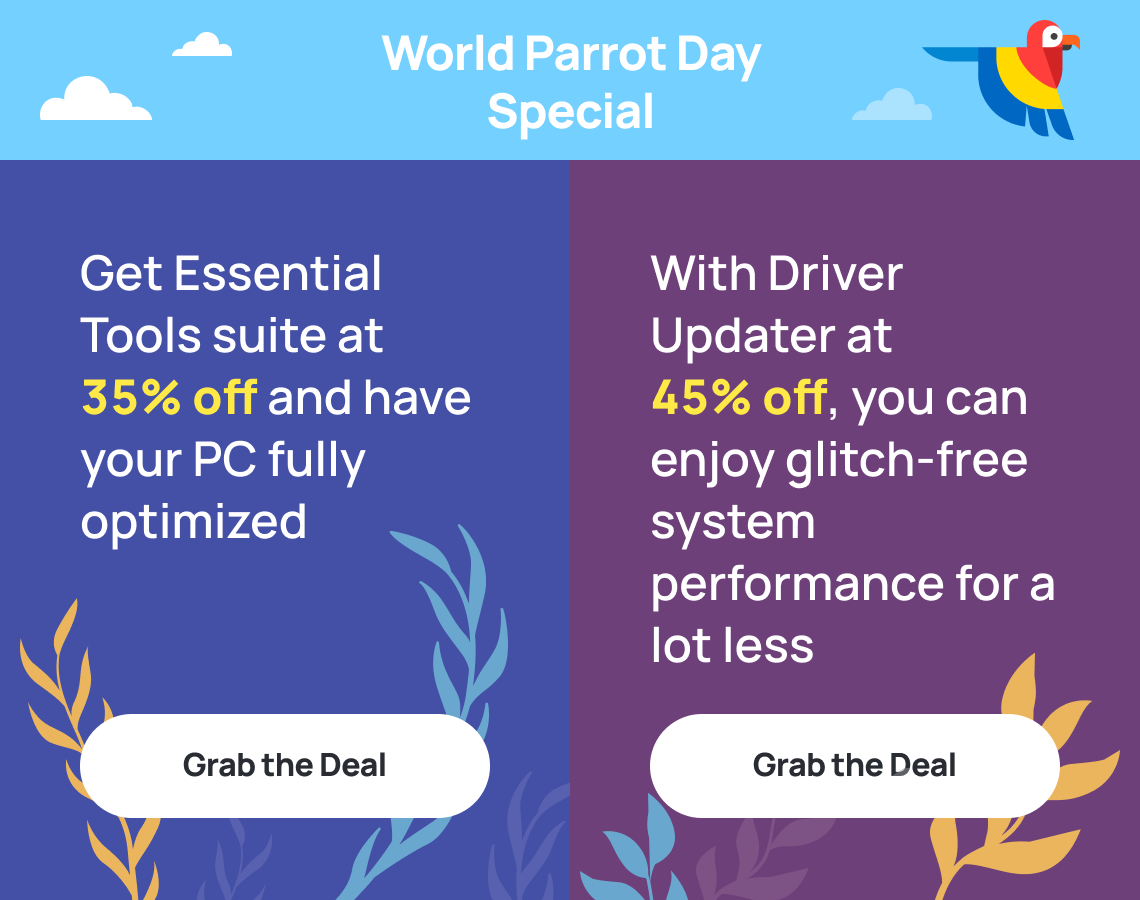 Auslogics Essential Tools is a set of programs for protecting and optimizing your system, which includes BoostSpeed, Driver Updater, Anti‑Malware and Disk Defrag Ultimate. With Disk Defrag Ultimate you can organize your drives to ensure faster data access. Anti-Malware will protect your PC from most kinds of cyberthreats. BoostSpeed will clean and tweak your system with its 20+ tools.
If you just need to update your drivers, use Driver Updater to complete the job in one click. Better take your pick fast, as this offer will be over soon!
Auslogics World Parrot Day Sale: 45% Off Driver Updater & 35% Off Essential tools
$21.97 - $103.87
$39.95 - $159.80