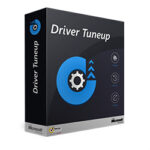 [Giveaway] Driver Tuneup – Free 1-year Activation Code – Full Version for PC (Valid for the first 1000 registrations
Scan and Update all outdated & missing drives with a single click with Driver Tuneup a utility tool to ensure your system drivers are up-to-date, always! Get Driver Tuneup full version for 1 year with an activation code for free in the software giveaway of the day!
Driver Tuneup Review at a Glance
Driver Tuneup is an easy and efficient driver updating tool. It updates outdated drivers, installs missing drivers and fixes faulty drivers safely. It keeps your PC away from system crashes, BSOD, device connection errors, audio crackling, no sound, slow network, slow gaming, etc.
This driver updater tool is completely safe to use. It is free from malware. Most updater software comes bundled with unwanted software that, without your notice change your web browser's home page, add unwanted toolbars, or cause other problems. Thankfully Driver Tuneup does not come bundled with any extra programs. Its installation process is smooth.
How does Driver Tuneup Work?
Scan – It scans your system and attached devices for any outdated drivers.
Download – You can now download & install the latest & updated drivers from the available list.
BackUp – A full backup is taken of the existing drivers so that you can restore when needed.
back to menu ↑
Features
Key Features of Driver Tuneup:
One-Click Fix
Automatically Checks 100,000+ Drivers
Backup & Restore Dirver
back to menu ↑
Requirements
To run Driver Tuneup with optimum reliability and performance, your system should match the following requirements:
System Requirements for Windows OS:
Compatible OS: Windows 10/8.1/8/7
Minimum hardware requirements recommended

1 GHz processor or faster
512 MB of RAM (Memory)
2 GB of free hard disk space for drivers download and installation
System Requirements for Mac OS:
back to menu ↑
Download
Please feel free to download Driver Tuneup for Windows PC here. Driver Tuneup by Advanced PC Tools has been tested professionally and we are assured that no viruses, Trojans, adware or malware contained.
https://www.virustotal.com/#/file/b835de82747b1cbacea8579a388fcac389f8c897b3dc3be262394316617e2195/detection
back to menu ↑
Buy Now
Driver Tuneup retails for $29.95, But, on our website, The Software Shop, you can get Driver Tuneup full version for one year with an activation code for free. This offer is available for a limited time and vail for 1000 registration only! Please, click on the Software Giveaway tab.
Recommendation

Software Giveaway
Update Your PC Drivers to Get The Best Performance. Get the DriverMax PRO 12 License key for 1 year with 85% ...
Enjoy More Stable PC Performance with Up-to-date Drivers with IObit Driver Booster 4 PRO. Get its license key now with ...
Driver Tuneup is unavailable as a software giveaway.
Please note that once you signed in, do not close this page. You will be shown how to get this offer for free.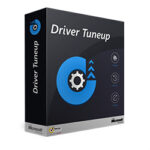 Driver Tuneup - Giveaway
Directions

Click on DOWNLOAD button to download the Driver Tuneup installation file
Install the Driver Tuneup & Run it
Activate it with the following activation code: DTU-A264-625E-5033-4781-8803-3EB1
Enjoy!

The activation code is valid for first 1000 registrations only
$29.95
Please Report if the giveaway has a problem such as expired, broken links, sold out, etc.