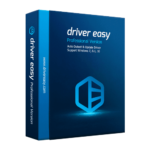 100% Software Giveaway: Driver Easy 5.6 Pro Key – Free Full Version License for 1 Year / 1 Computer + DOWNLOAD – for Windows
In today's software giveaway, you can get Driver Easy 5.6 Pro full with a license key for 1 year/1 computer for free. This giveaway offer is available for a limited time!
BUY NOW
THE PROMOTION LINK HAS BEEN UPDATED!!!
Driver Easy Pro is a tool that automatically updates all your drivers to the latest correct version, with just 2 clicks. It scans your computer, finds any devices with an outdated or missing driver, and automatically installs the right one for each.
More info go to the review page here: Driver Easy 5 Pro review
Download Driver Easy Pro for free: Free Download (Windows / Mac OS X)
Special Offers
Before you go to the giveaway here, please pay attention to the following special offers form our partners:
Giveaway

To get Driver Easy 5.6 Pro license key for free, you have to go to deal page here and open the Software Giveaway tab.
In this tab, please sign-in by entering your email address to unlock the giveaway (except the giveaway is not locked). Once unlocked, We will show you the offering box that contains the giveaway and the hints to get it. Enjoy!