During our Stay Home for Movies campaign, DVDFab Ripper relevant bundles, including DVD Copy + DVD Ripper, Blu-ray Copy + Blu-ray Ripper, and UHD Suite, are offered at up to 60% OFF before May 28. Don't miss the exceptional opportunity!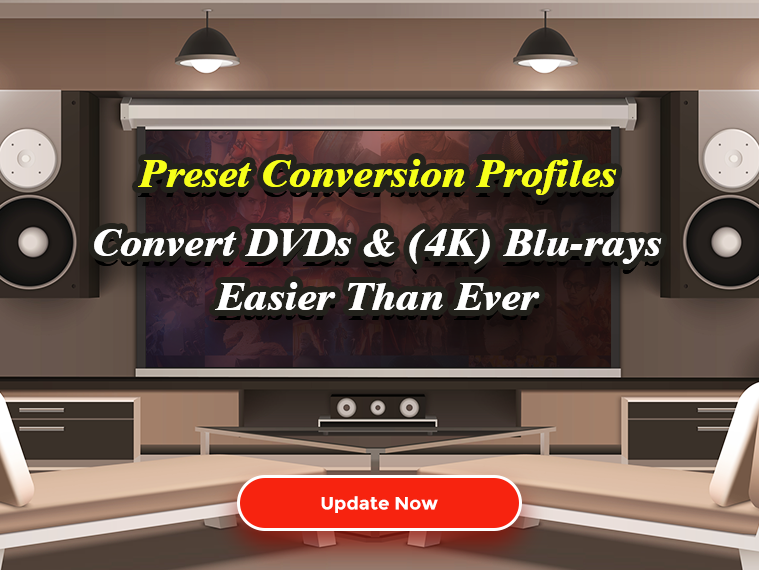 Preset Conversion Profiles for Different Scenarios and Convert DVDs & (4K) Blu-rays Easier Than Ever
Feel inconvenient having to choose a perfect conversion profile from a large profile library, each time when converting a DVD, Blu-ray or 4K Ultra HD Blu-ray? Now, with the latest DVDFab 11, that clumsy feeling is gone for good — Preset default conversion profiles for your home theater and frequently used mobile devices, next time when you load a disc to convert, your favorite conversion profile shall be selected automatically.
Save up to 60% on DVDFab Ripper Relevant Bundles: Convert DVDs & (4K) Blu-rays Easier Than Ever
$79.00 - $158.72
$158.00 - $465.00