Space for new ideas and more possibilities! Take your songs to a new level! Get 53% Off MAGIX Music Maker Premium Edition 2020 including the VariVerb ll Effect Plug-in.
Bring all your musical ideas to life with Music Maker Premium Edition. Customize the interface to your needs and work even faster with the new arranger. Create your own sounds using the included SOUND FORGE audio editor. Want to give your sound more space and depth? VariVerb II is the answer: Design new realms of sound to fit your needs.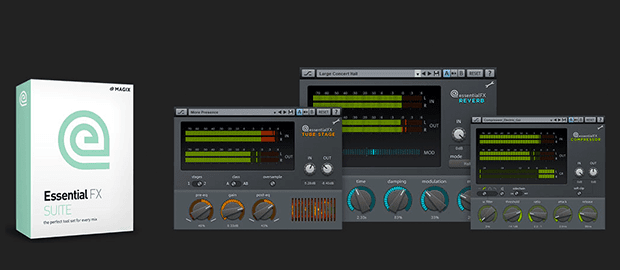 Take your music production to the premium level! More sounds. More features. More possibilities.
Expand your version of Music Maker
Additional features and effects: Dreamed of a tool that can create automatic remixes? Or of full, 5.1 Surround Sound? Then discover the essentialFX Suite – included free!
SOUND FORGE Audio Studio 12
This is audio editing at the highest level and is the perfect complement to Music Maker! Easily cut and edit sounds, samples and audio tracks with professional studio effects. Produce your own loops, which you can then use directly in Music Maker.
Jam in Live Pad mode
The Live Pad mode in Music Maker lets you really feel the beat – modify and remix your beats in a way that's similar to a live mix. Activate drums breaks and vocal parts on the 16 Pads and play completely new tracks using existing elements.
The add-on for more reverb and depth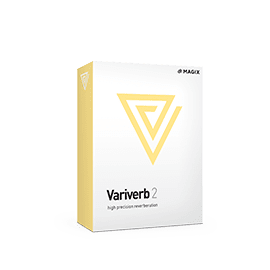 VariVerb II helps shape reverb sounds down to the last detail and produces various types of reverb based on algorithmic calculations. Create classic, modern or artificial reverb effects such as room, plate and spring reverb with this high-quality plug-in.
Take advantage of your exclusive offer today.
For a short time only, receive the powerful VariVerb II reverb plug-in
(worth: US$99.99) included with the Premium Edition It provides a series of rooms, halls, reverb plates, spring reverb and non-linear effects, which can be edited comprehensively and easily.
53% Off MAGIX Music Maker Premium Edition 2020 including the VariVerb ll Effect Plug-in