To celebrate StreamFab's first anniversary, DVDFab is giving away a $40 Amazon gift card with every purchase of the 37-In-1 bundle: StreamFab All-In-One. Take advantage of this great discount now!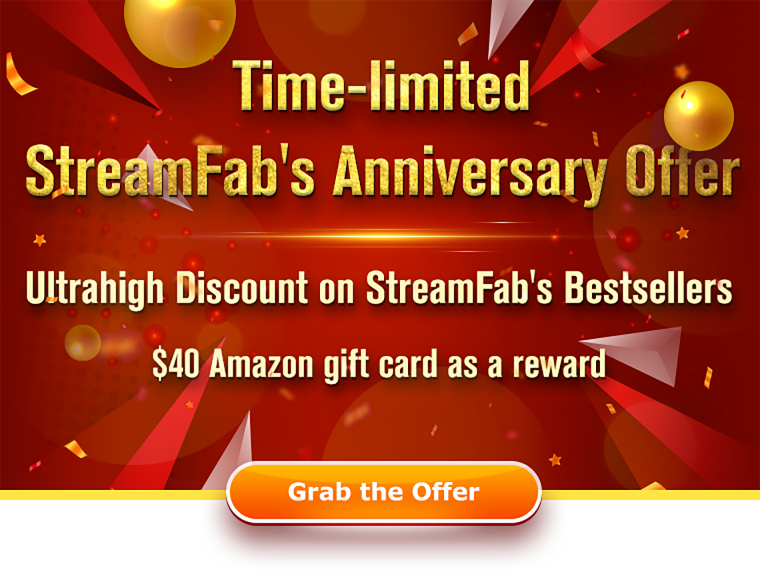 It's been a year since the launch of StreamFab. Since then, they have continuously been improving its product lines and functions.
29 new products were released successively.
Support has been added for downloading from Joyn (Germany), Stan (Australia), Canal Plus (France), Channel 4 (UK) and other local streaming sites.
Download 4K videos, VR videos, and live content.
support Windows 11 and Mac M1 chip.
StreamFab All-In-one (Lifetime) is a 37-In-1 ultra-video downloading solution that allows you to download videos from Netflix, Disney+, Hulu, YouTube and over 1000 other streaming services.
Ultrahigh Discount on StreamFab's Bestsellers – Time-limited StreamFab's Anniversary Offer
$77.99 - $259.99
$129.99- $459.99