Your ears won't to know what hit 'em! Experience real surround sound through your headphones! Get Ashampoo Soundstage Pro with 71% discount coupon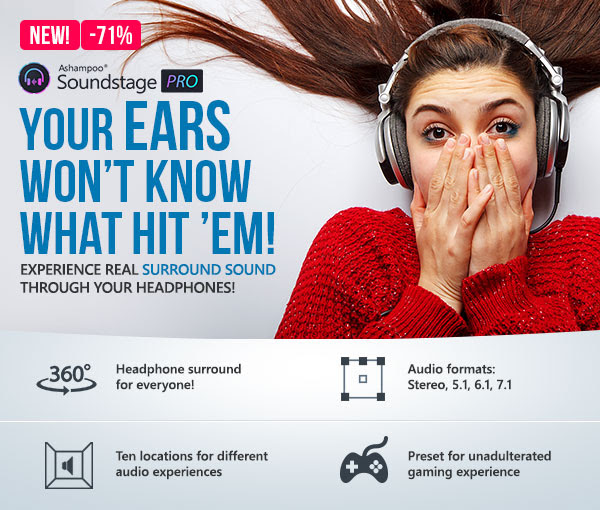 A must-have for PC audio enthusiasts
Surround sound is something to behold. But is your PC system connected to a surround system? With Ashampoo Soundstage Pro, you can experience vivid surround sound through your regular headphones! You won't believe how rich your audio can sound without a dedicated surround system!
The magic of a virtual sound card
The virtual sound card sits between your real sound card and your headphones. Ashampoo Soundstage Pro processes all audio signals on your PC and alters them to simulate how they would sound on an actual surround system. The altered signal is then sent to your headphones, giving you the full surround experience without dedicated audio hardware! The audio environments built into the software were created by experts in world-class recording studios!
Surround sound for your headphones
Ashampoo Soundstage Pro provides a multi-faceted listening experience. Audio standards like 5.1, 6.1 and 7.1 in tandem with ten virtual locations create sophisticated audio environments, with rear and side speakers being easily identifiable. Ashampoo Soundstage Pro does not upscale existing audio signals but depends on the existence of actual surround information in the original audio signal. Only this guarantees a high-quality audio experience!
Binaural stereo
Since they are spaced apart, our ears enable us to hear in 3D based on which ear the sound hits first. Ashampoo Soundstage Pro uses this to create a true surround experience without surround equipment!
Multiple sound locations
The program gives you ten different sound locations to choose from! These presets were created by experts in professional recording studios. Experience the full gamut of surround fidelity! Naturally, volumes are individually customizable for each virtual speaker!
The unparalleled in-depth gaming experience
Ashampoo Soundstage Pro takes immersion to the next level! You'll hear precisely where your enemies are. Games can be fast-paced so we've integrated an optional low-latency mode optimized for professional gaming that cuts down latency to a minimum!
Enhanced stereo experience
Even normal stereo recordings sound better with Ashampoo Soundstage Pro. Most songs are mastered for hi-fi systems and suffer a quality loss when played on lower-grade systems. With this program, you can enjoy your music the way it was meant to sound–without the need for expensive hi-fi equipment!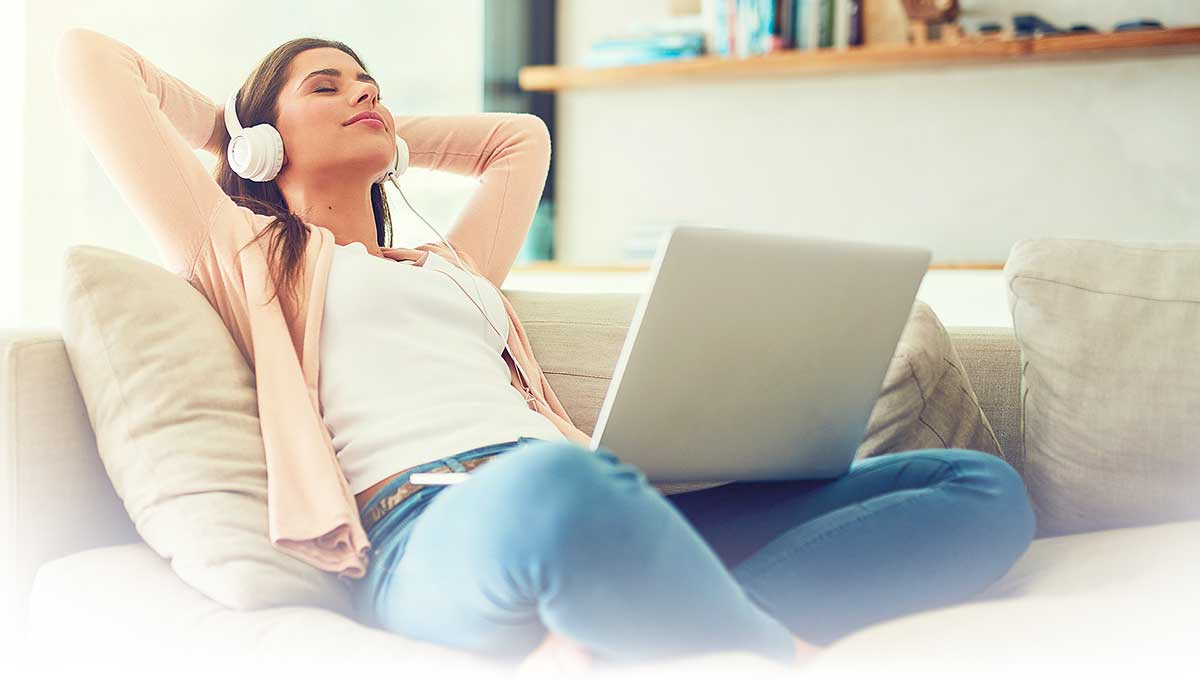 What are the hardware requirements?
You need a computer with onboard sound or a dedicated sound card and a pair of off-the-shelf headphones. That's it!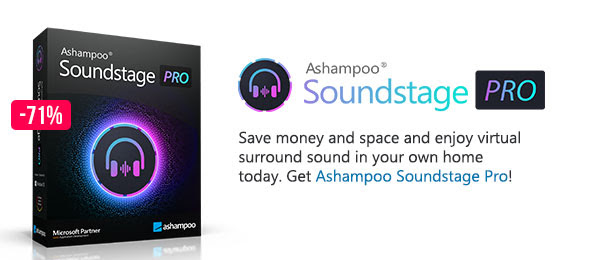 Save money and space. Enjoy virtual surround sound in your own home today! Get Ashampoo Soundstage Pro for just $20.00 instead of $69.99 with 71% discount coupon!
71% Off Ashampoo Soundstage PRO – The Sound Revolution on Your PC