The biggest shopping day of the year is bringing the greatest sale on Auslogics software. Every single program to clean, tweak, boost and secure your PC is HALF OFF this Black Friday weekend. Enjoy the savings through Sunday, November 29.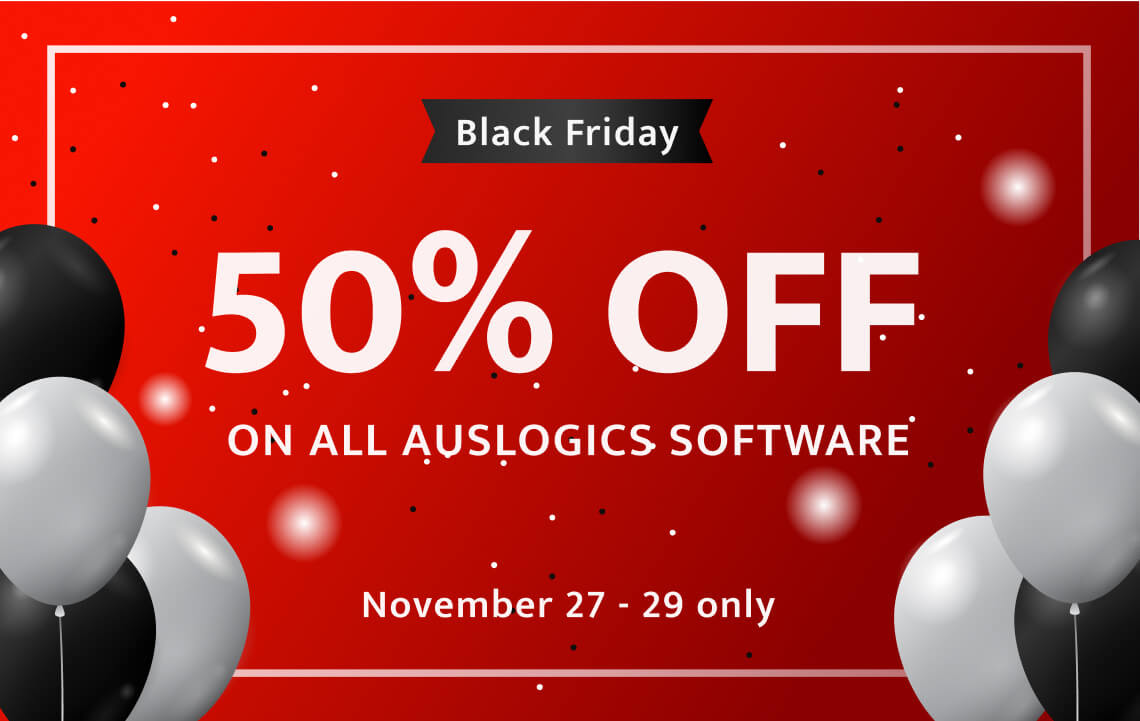 The Holidays are upon us and we wanted to help you start them off on a positive note. We can't help you plan dinner menus, but we can certainly help make your online gift search go faster and be safer. The Internet speedup and protection tools included in Auslogics BoostSpeed 11 are just a small fraction of what this program can offer to ensure great PC performance. And with the unbelievable 50% Black Friday discount there is no better time to get BoostSpeed than right now.
p.s. BoostSpeed can make a great gift for someone with a PC and our unconditional 30-day money back promise covers gift purchases too, so there is no risk.
Auslogics Black Friday Deals – 50% Off on All Auslogics Software
$9.98 - $79.90
$19.95 - $159.80