GIVEAWAY
Expired
Software Giveaway – Pazu Video Cutter: Free 1-year License Key | The Super-fast Video Cutting/Trimming/Splitting Software – for Windows
Split large video file into multiple segments or trim unwanted part from any video without any quality loss. Get Pazu Video Cutter V1.2.1 full version with a 1-year license key for free in Today's software Giveaway!
Free 1-year License!
Pazu Video Cutter Review at a Glance
Video editing can be a tedious task when dealing with large files. It's always best to break up these larger videos into smaller chunks for more efficient use of your time and computer resources.
Pazu Video Cutter is the perfect software for all of your video cutting needs. This tool can split large videos into multiple segments or trim unwanted parts from any video without any quality loss.
It's fast and easy to use, with a user-friendly interface that makes it simple to get started right away. Pazu Video Cutter has an intuitive layout and you don't need any special skills to start using this program.
Just drag and drop your file onto the software, then split/cut up a long video clip into shorter segments or 'Trim' if you want to remove some footage from one particular part of a video clip. You can also preview your edits before saving them as well as undoing changes at any time in case something goes
Screenshots of Pazu Video Cutter
Features
Key Features
Lossless trimming and cutting of video

Split large video file into multiple segments
Trim unwanted part from any video without any quality loss.
H.264 video encoders are supported, so you can cut or trim videos at high speed with excellent quality.

Split video based on Key Frames
Split video into equal parts
Cut MP4 video losslessly
Supports almost all popular video formats such as AVI, MP4, MOV, M4V, MKV, MPEG, MPG, DAT, VOB, FLV, WMV, etc.
Requirements
To run #THE SOFTWARE with optimum reliability and performance, your system should match the following requirements:
System Requirements for Windows OS:
Supported OS: *For Windows 7 and later
System Requirements for Mac OS:
Supported OS: *For Mac OS X 10.11 and later
Download
Not sure if #THE SOFTWARE does what you need? Try it out now. Please feel free to download Pazu Video Cutter here. This video cutting tool by Pazusoft has been tested professionally and we are assured that no viruses, Trojans, adware or malware are contained.
Buy Now
Pazu Video Cutter is available for $24.99/year. But, through THESOFTWARE.SHOP, you can get the Lifetime license that includes lifetime upgrades & support for just $34.99 plus a 30% discount coupon. This offer is available for a limited time!
Software Giveaway: You can also get Pazu Video Cutter V1.2.1 full version with a 1-year license key for free in the Giveaway tab below.
Order Here!

You also might like

Giveaway
Pazu video Converter - Lifetime (+30% off) Windows or Mac
Split Large Video Files into Shorter Segments
1 Lifetime License for 1 PC or Mac
30 Days Money Back Guarantee
Free Update
Free Technical Support
30-day Refund Policy
Platform: Windows or Mac
$34.99
Pazu Video Cutter Key Giveaway is available now FREE for a limited time!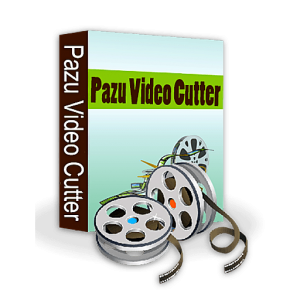 Please note that once you have signed in, do not close this page. You will be shown how to get this offer for free.
Also, check out the latest software giveaways that are available here on the software giveaway page.
NOTES:
– All prices shown here are in listed USD (United States Dollar).
– Such promotional programs are subject to change without notice, from time to time in our sole discretion.
– Data may vary based on different systems or computers.
Excellent
This product is excellent for those who have large videos that are too long to watch in one sitting. It splits the video into smaller, more manageable pieces so you can watch it over a period of time. The Pazu Video Cutter also maintains the quality of the original video by splitting on keyframes or at specific times, which means that you won't have any loss of quality when watching your favorite show! I highly recommend this product if you need to split up a video.
---
Thanks for reading Pazu Video Cutter Review & Enjoy the discount coupon. Please Report if the software Discount Coupon/Deal/Giveaway has a problem such as expired, broken link, sold out, etc while the deal still exists.