Cut out image motifs perfectly, insert cleanly and remove disruptive objects with the click of a mouse. Get FRANZIS CutOut 7 Standard – Full Version with a serial number for free for Windows or/and Mac users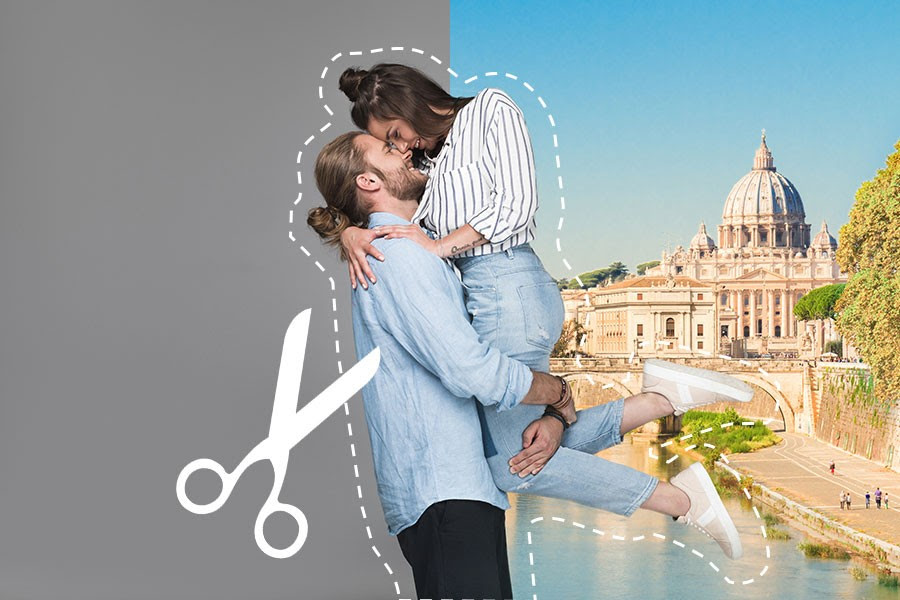 CutOut 7 a.k.a CutOut 2018 makes photo montage possible for everyone. This program promises to cut with high precision and in most cases automatically. For those who still want to post-process, you'll find suitable tools in the extensive tool range for surgical cut-out!
Super easy cutting of individual image components, removal of disruptive objects, and photo montage creation. Incl. easy photo file manager, mask modification, and viewer.
Directly swapping background layers is now easy
Individual icon sizes, 4k compatible
Segmented micro cut edge recognition for white background
Chroma key matting – Blue screen technology
Inner/outer edge matting
Tools for improving masks
Contour tool for precise quick selection
The cutout tool that anyone can use even for complicated objects: hair, grass, trees, leaves and all other filigree objects you will be able to cut out accurately and cleanly with this software.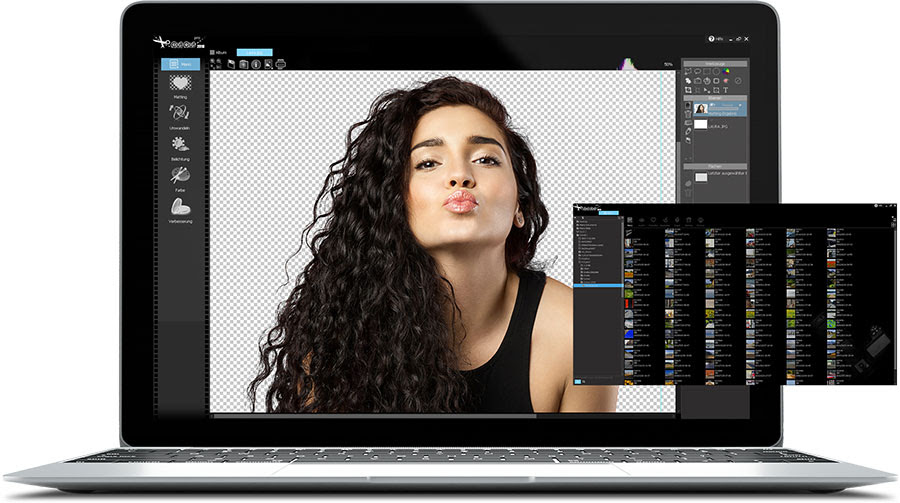 Create the perfect photo montages, in which you can cut out objects with a few mouse clicks and insert them into another photo – just as if you photographed your motif in front of this background!
Do you want to draw more attention to your offers on eBay and co.? Try it with an aesthetic crop of your product photos. If you have photographed in front of a single-colored background, CutOut 7 cuts out the motif with the click of a mouse!
Special offers
Exclusively in the Pro version:
Save your cut-out images in Adobe Photoshop format or use the integrated plug-in right away. Edit your pictures with the integrated full-fledged picture editor. Your advantage: You only need one program for all the tasks involved in image processing! Fans of the Adobe Photoshop world also benefit from the improvement in cropping that is now possible with CutOut. You simply install the integrated filter plug-in for Photoshop free of charge and enjoy the new convenience of clipping and creating cool photo montages.
Don't miss the latest version of CutOut Professional includes the new features at a special discount!
Giveaway
CutOut 7 a.k.a CutOut 2018 is available for $69. But, now you can get CutOut 7 / CutOut 2018 full version with a serial number for free!
To get the serial number for free:
Click on the big GET NOW button above and you will go to the deal page of the CutOut Professional!
On the deal page, go to the BUY NOW section and open the Giveaway tab.
On the Giveaway tab, enter your email address to unlock the offering box
Once the offering box is unlocked, read the hints on the offering box for the next step.
Use your full potential and make fantastic photo montages with CutOut 2018!
Software Giveaway: CutOut 7 / CutOut 2018 – Free Serial Number – Full Version – for Windows / Mac OS X