60% Off Coupon on BigMIND Photography – A Tailor-made A.I Cloud Backup Storage & Manager for Photographers
$32.00 - $112.00
$80.00 - $320.00
$32.00 - $112.00
$80.00 - $320.00
An innovative cloud platform that uses Artificial Intelligence to backup and organize your images, designed to meet the photographer's needs. Get BigMIND Photography with cold storage up to 4TB at 60% discount!
You save $48.00 – $168.00 | Up to 4TB Cold Storage | 30-day Money-back Guarantee | Secure Payment | 24×7 Customer Support
BigMIND Review Video
60% Off Coupon on BigMIND Photography – A Tailor-made A.I Cloud Backup Storage & Manager for Photographers
BigMIND Photography Review at a Glance
As early adopters to the Cloud, photographers have always seen the value in Cloud backup. But, with the proliferation of data, the challenge has evolved into finding an affordable solution that can protect, organize and analyze millions of photos. Sadly, traditional backup services cannot cope with this demand. With BigMIND Photography, you won't have this problem.
BigMIND Photography technology uses artificial intelligence to simplify the backup and data management process by automatically structuring and analyzing billions of files – from any data source. With this A.I,You can now find photos by the objects that appear within them. Search phrases like 'cup', 'phone', 'glasses', 'birthday' and get relevant results as quick as you can say what other cloud provider offers this?'
The in-built facial recognition engine will keep all your photos organized by creating thumbnails of each person. Upload photos from your camera roll, or connect your social media accounts to see it in action.Tag and name your friends, family and pets. You can also find possible matches to increase the accuracy of the feature. Whether you're photographer by trade or hobby, BigMIND Photography system gives you freedom to search by camera type, mobile device, location, resolution, color and much more.
back to menu ↑
Features
Key Features of BigMIND Photography:
Never Lose A File – Every file backed up to the servers is protected with military-grade encryption – the same level as NASA.
A.I. Photo Detection – Discover images by the objects that appear within them. Search things like 'cup', 'phone', 'laptop' and 'friend', and the technology will accurately display the results. This feature, which isn't available in traditional backup services, is designed to process millions of photos automatically and at a low cost.
RAW Image Preview – BigMIND Photography provides a centralized web console where you can preview all your RAW images and jpegs without adding any extra software. Never lose your files or the quality of your photos. Photo extentions supported by the BigMIND website and the Android app: .arw .bmp .cr2 .crw .dcm .dcr .dng .gif .jpe .jpeg .jpg .k25 .kdc .mef .mos .mrw .nef .orf .pef .png .pnx .raf .raw .rw2 .sr2 .srf .tif .tiff Photo extensions supported by the BigMIND iOS mobile app:.bmp .gif .jpeg .png .tiff"
Facial Recognition – Unlike traditional backup services, our solution comes with facial recognition. As soon as you upload an image, our technology will start scanning the picture for faces. It can also detect emotions with a 90% of accuracy.These photos are categorized by thumbnails, enabling you to access cherished moments with just a click of a button.
SaaS Backup – Got pictures on different services? Wouldn't it be easier to centralize all your files into one location. That's exactly what you can do with BigMIND. Backup and view all your photos from Dropbox, Google Drive, Box, OneDrive, Instagram and Facebook.These photos are categorized by thumbnails, enabling you to access cherished moments with just a click of a button.
A.I. Places (Coming Soon) – Easily view your photos from your last holiday or photoshoot by city. Our powerful solution will intelligently organize your photos by location.
Smart Image Filters – Pinpoint any image in seconds. By analyzing the content of any file uploaded, our technology gives you the ability to search images by a range of filters, including: quality, camera type, location, date and size. You can even search by dominant color.
No Experience Necessary – All the IT heavy lifting is done by us. You don't need to be an IT technician to get started. Connect your hard drive, NAS, smartphone and services like Dropbox, Facebook and Instagram with no fuss.
Archive & Instant Access – Secure file protection and accessibility without breaking the bank is pivotal. That's why we've combined Cold and Hot storage. Our Intelligent Archiving features provides a low-cost solution to archive your media assets for a lifetime and retrieve them instantly. Get the best of both worlds.
Complete User Management – You're in full control with our user management system. Set the permissions and privileges. Our platform also provides a real-time activity log of your account.
Real-Time Reporting – Transparency is integral to the success of your company. BigMIND provides a complete auditing tool to track user activity in real-time. Ensure the integrity of your data and get a complete overview of your account.
Complete Audit – The audit log within BigMIND chronologically records all of the security-relevant data that are performed on the system.
back to menu ↑
Requirements
To run BigMIND Photography with optimum reliability and performance, your system should match the following requirements:
Go to this page to view the requirements: BigMIND Requirements
back to menu ↑
BigMIND Photography Download
Not sure if BigMIND Photography does what you need? Try it out now. Please feel free to download BigMIND Photography here. This Tailor-made Photography Cloud Backup software by Zoolz has been tested professionally and we are assured that no viruses, Trojans, adware or malware contained.
back to menu ↑
Buy Now
BigMIND Photography retails for $80/year/1TB, But, through our website, THE Software Shop, you can get BigMIND Photography up to 4TB at 60% discount and save up to $168.00/year. Enjoy
Purchase benefits
A tailor-made for photographers
Ultra-secure platform
Save money
Computer and mobile access anytime, anywhere
Share data across all smart devices
No IT degree necessary to get started
SD Video Streaming
Comperhensive Audit
Raw Image Support
This offer is available for a limited time!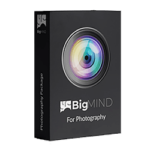 BigMIND Photography - 1TB (60% off)
1 TB Cold Storage/Year
Get 1 Terabyte of BigMIND Photography Cloud Backup
1 TB Cold Storage
1 User
1 Server
3 Devices (WINDOWS, MAC)
30-day Money-back guarantee
$80.0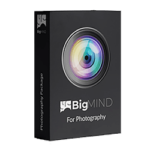 BigMIND Photography - 2TB (60% Off)
2 TB Cold Storage/Year
Get 1 Terabyte of BigMIND Photography Cloud Backup
2 TB Cold Storage
3 Users
1 Server
9 Devices (WINDOWS, MAC)
30-day Money-back guarantee
$160.0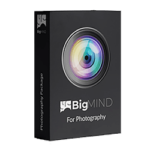 BigMIND Photography - 4TB (Save 65%)
4 TB Cold Storage/Year
Get 1 Terabyte of BigMIND Photography Cloud Backup
4 TB Cold Storage
5 Users
1 Server
15 Devices (WINDOWS, MAC)
30-day Money-back guarantee
$280.00 $320.00
BigMIND Photography Giveaway is unavailable at this moment.
Please note that once you signed in, do not close this page. You will be shown how to get this offer for free.
Also, check out the latest software giveaways that are available here on the software giveaway page.
NOTE:
– All prices shown here are in listed USD (United States Dollar). Your local currency will be converted automatically, You can also switch to any other currencies during the checkout process.
– The discount coupon & your local VAT (Value added tax – if available, vary by country) will be applied at checkout automatically.
– The order(s) for the software are processed by the 2Checkout company. This company accepts paying on-line, via PayPal, by fax, bank-wire transfer, check, cash, or purchase order.
– You will receive a notification e-mail from 2Checkout/Avangate when your order is processed which will also include your license information.
– Such promotional programs are subject to change without notice, from time to time in our sole discretion.
– Data may vary based on different system or computer.
---
Thanks for reading BigMIND Photography Review & Enjoy the discount coupon. Please Report if BigMIND Photography Discount Coupon/Deal/Giveaway has a problem such as expired, broken link, sold out, etc while the deal still exists.