What is the safest thing to do in the wake of this rapidly spreading Coronavirus pandemic? Avoid all unnecessary contact with people and stay at home. To encourage you to do this, we're offering a 30% deep discount on the DVDFab Downloader in the Easter Sales ending soon!, which can download you tons of free music, audiobooks, and videos. Don't hesitate!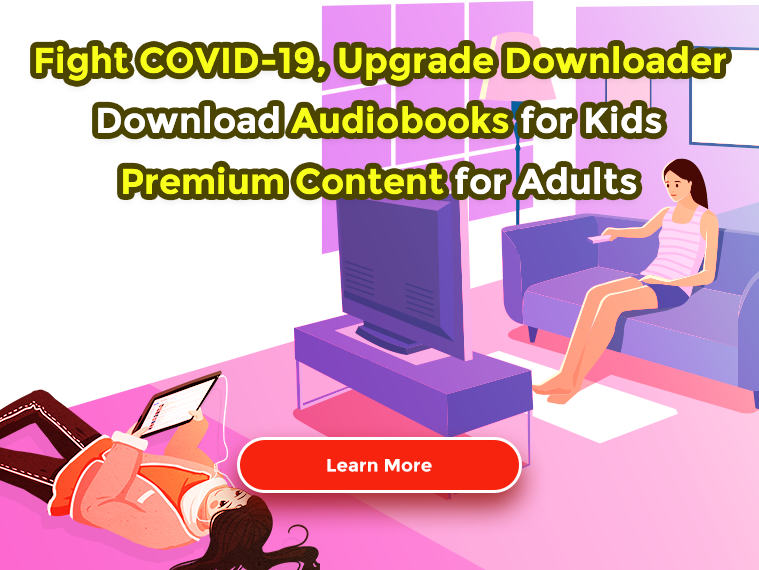 Download Audiobooks and Content for Specified Audiences
Breaking News — A major upgrade of DVDFab Downloader just came out, adding the support to the world's biggest website that offers free audiobooks for kids in six languages, covering from pre-school materials to literary classics, and also Stayhome Hub, the world's biggest website that offers Premium Content for certain adult audiences.
30% Off DVDFab Downloader – Fight COVID-19, Upgrade Downloader and Get Tons of Free Contents for Both Kids and Adults
$27.30 - $69.30
$39.00 - $99.00