BEST SELLER
80% Off – iolo System Mechanic: Whole Home License | Fix & Speed Up Your Windows PC Automatically™ – for Windows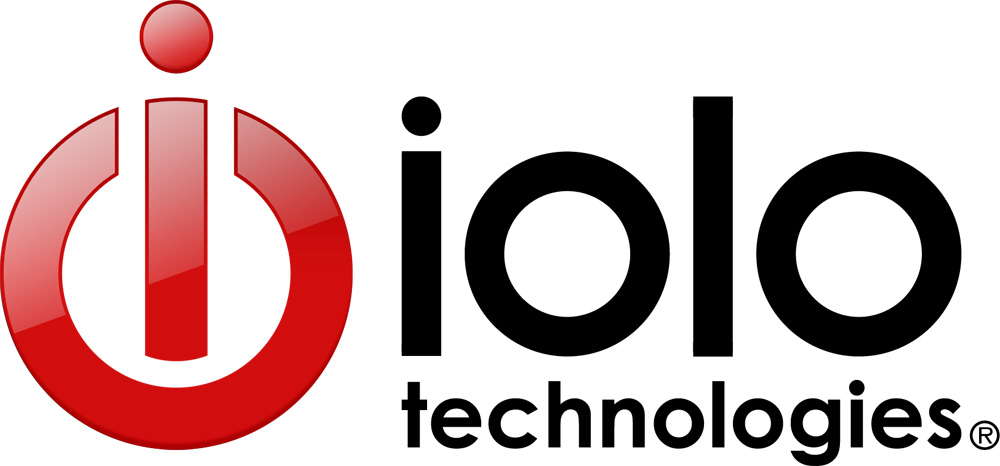 Boosts you Windows PC speed, diagnoses, fixes problems, eliminates clutter, automatically repairs errors and more. Get iolo System Mechanic ® license with 80% discount coupon now!
Whole Home License | 30-day money-Back Guarantee | Secure Purchase | Free Technical Support
iolo System Mechanic Review at a Glance
iolo System Mechanic deploys a series of complex automated maintenance actions to help keep your PC stable and clutter-free. It then digs deep into the operating system to adjust dozens of the hidden Internet, processor, memory and hard drive settings for maximum speed and performance.
iolo System Mechanic goes to work whenever your PC is idle, removing junk files, registry fragments and other unwanted clutter that confuses and slows down Windows. A group of real-time features then goes on to customize your OS for maximum speed. This includes scaling back unimportant, processor-hogging apps, unlocking trapped RAM and idle processor cores for programs when they need it, and improving a whole cache of under-performing network settings for the smoothest streaming, gaming or browsing available with your broadband connection.
With just a click, you can also easily and conveniently let iolo System Mechanic 18 run hundreds of critical diagnostic tests and then safely apply any combination of the individual tools necessary to restore speed, maximize performance and increase stability.
System Mechanic meets that challenge head-on and helps keep your PC running faster and longer. Spend less time on crashes, errors and slowdowns, and more time racking up game points, chatting with your friends and listening to music.
Greater stability! – Do more all at once – run your graphics-heavy PC games and video-editing applications, as well as numerous programs and browser tabs simultaneously.
Stronger! – Fights, even more, causes of PC slowdown to keep your computer running strong.
Faster! – Increases the speed and availability of CPU, RAM and hard drive resources when you launch high-demand apps for the smoothest gaming, editing and streaming.
Safer! – Removes bloatware. Wipes sensitive browsing history. Blocks dangerous system changes that compromise speed and stability.
Performance Benchmarks:

5x faster launch
50% faster repair time
12.5% faster scan time

System Mechanic now offers two scan modes: Quick Scan and Deep Scan.
Privacy Shield™ – Lets you turn off aggressive Windows personal data collection services otherwise difficult to disable.
With all-new System Mechanic, free up to 38% more RAM for all of your resource-heavy multitasking. Today`s resource-hogging apps can quickly slow down even the best PCs.
Screenshots of iolo System Mechanic
Features
Key Features of iolo System Mechanic
ActiveCare® – Advanced cleaning and repair removes more unsafe clutter and fixes more problems than ever before, going to work whenever your PC is idle.
Modernized Interface – The redesigned look is the easiest version to use yet, featuring larger text, faster loading, and simplified features menus.
LiveBoost™ – Adjusts dozens of Windows settings for the greatly improved processor, memory and hard disk stability and performance.
PC Cleanup™ – Cleans up over 50 types of junk files.
Privacy Cleaner™ – Wipes internet and chat history, clutter and cache.
Registry Tuner™ – Defrags, compacts, optimizes and backs up system registry.
CRUDD Remover™ – Locates system-clogging redundant programs and uninstalls upon request.
Program Accelerator™ – Re-aligns and defragments disjointed program files for the very fastest access.
Startup Optimizer™ – Blocks bloatware at startup to accelerate boot time and improve system performance.
NetBooster™ – Speeds up Internet, videos, downloads, and games.
Memory Mechanic™ – Reclaims wasted RAM in real time.
Security Optimizer™ – Finds and plugs Windows security holes with the latest available patches.
Privacy Shield™ – Turn off aggressive Windows personal data collection services otherwise difficult to disable.
Incinerator™ – Safely and permanently deletes unwanted sensitive files.
Requirements
System Requirements for iolo System Mechanic 18 on Windows
Supported Operating system:

Windows 11
Windows 10
Windows 8.1
Windows 8
Windows 7 Service Pack 1
Windows Vista Service Pack 2
Windows XP Service Pack 3

Software and hardware:

An Internet connection (required for license activation)
Microsoft Internet Explorer 6 or later
At least 250 MB available hard drive space
256 MB RAM
Awards & Media Reviews
TopTenReviews Excellence & Gold Award
Developed by iolo technologies, System Mechanic 16 is a full suite of PC system utility tools. Each tool is designed to optimize and maintain your computer's performance, and the interface facilitates this in one easy-to-use app. In our tests, System Mechanic was the best-performing PC cleaner in every facet – overall improvement, boot-up improvement and diagnostic consistency. For these reasons, System Mechanic 16 earns the Top Ten Review Gold Award for best PC system utility software. – Awarded by TopTenReviews
PC Magazine Editors' Choice
System Mechanic awarded the Editors' Choice Award for the seventh time and praised for its ability to dramatically improve PC performance with real-time resource optimization features. – Awarded by PC Magazine
Amazon.com Software Bestseller
System Mechanic attains #1 ranking of overall software sold through the major online retailer – Awarded by Amazon.com
Laptop Magazine Editor's Choice
System Mechanic Professional is awarded LAPTOP Magazine Editor's Choice – Awarded by Laptop Magazine
BUY NOW
System Mechanic by iolo technologies, LLC is available for $49.95, but on our website here, you can get iolo System Mechanic – 1-year license with discount coupon up to 80% Off.
ORDER HERE:

Mac OS X

Bundle

You also might like

Software Giveaway
NOTE:
– All prices shown here are in listed USD (United States Dollar). Your local currency will be converted automatically, You can also switch to any other currencies during the checkout process.
– The discount coupon & your local VAT (Value added tax – if available, vary by country) will be applied at checkout automatically.
– The order(s) for the software are processed by the 2Checkout company. This company accepts paying on-line, via PayPal, by fax, bank-wire transfer, check, cash, or purchase order.
– You will receive a notification e-mail from 2Checkout/Avangate when your order is processed which will also include your license information.
– Such promotional programs are subject to change without notice, from time to time in our sole discretion.
– Data may vary based on different system or computer.
---
Introducing, The ultimate iolo product, Phoenix 360, The most innovation product by iolo includes an easy-to-use protection, privacy, and performance suite.
Introducing System Mechanic® Ultimate Defense™ (previously Phoenix 360), 7 innovative products including ...
Thanks for reading iolo System Mechanic review & enjoy the big discount! Please Report if iolo System Mechanic Deal/Discount Coupon/Giveaway has a problem such as expired, broken link, sold out, etc.
Excellent
Apowersoft Video Converter Studio supports converting all video audio formats. It allows you to export video into a wide range of output formats. You can also customize video parameters, such as frame size, width, height, and bit rate before converting. New popular formats are constantly added to the format list making it more powerful.