BEST SELLER
20% Off Coupon on iolo® Privacy Guardian™ – Full Version – The Best Online Privacy Protection – for Windows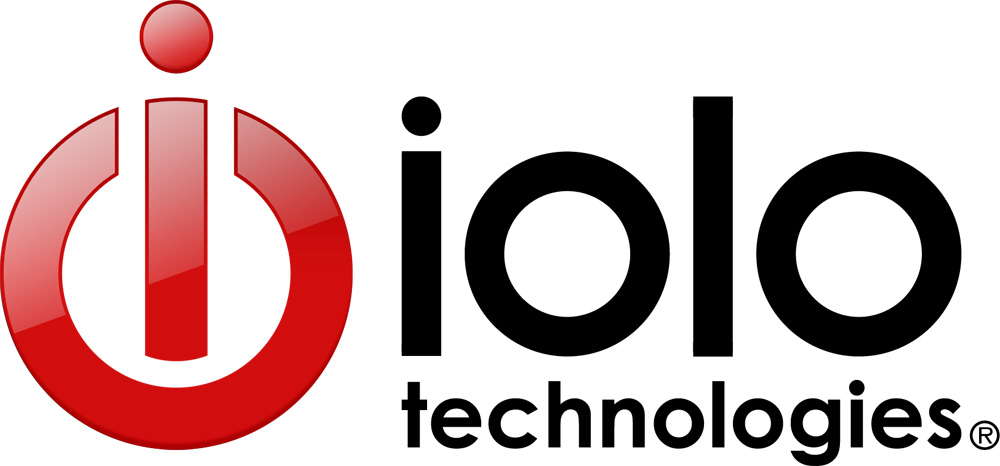 Block access to your sensitive online data, device info and browsing habits with iolo® Privacy Guardian™. Get Privacy Guardian full version with 20% discount coupon.
iolo Privacy Guardian Review at a Glance
In the age of constant connectivity, online privacy and secure browsing are no longer merely nice to have; they are mandatory. iolo Privacy Guardian helps ensure anonymous browsing and searching, thwarts digital profile-building or "fingerprinting" based on your habits, enhances identity theft protection and stops ad-trackers from following and targeting you.
Without iolo Privacy Guardian, companies and individuals can acquire enormous amounts of very specific information about you—your digital fingerprint—based on what you do on the internet, and much of this data can be used against you in various ways. Here are a few of them:
Online ads following you…including right into your email inbox

Online entities can spy on your browsing habits and place annoying ads on the pages you visit
Many merchants will even send harassing spam emails to your personal accounts

Personalized Pricing

If an online retailer sees that you are shopping from a computer in a wealthy neighborhood, it may mark up prices
Many airlines, hotels and insurance companies routinely attempt this

Compromised Reputation

Imagine being denied credit because a company has secretly collected data that suggests you are an irresponsible shopper

Your Data For Sale

Congress overturned F.C.C. rules requiring broadband providers to get your permission before selling your private data to advertizers
How much data is unprotected? Without iolo Privacy Guardian, you may be astonished to learn just how much information about you is attainable from your internet usage. By protecting your digital fingerprint, Privacy Guardian enhances online identity theft protection and helps prevent companies and individuals from gathering your:
Internet Activity

Online searches
Videos watched
Websites visited

Online Purchases

Medicines
Vehicles
Vacation Habits

Financial Data

Income
Credit score
Debt and loans

Personal Information

Age, gender, ethnicity
Political party
Marital/child status
What you do online isn't private. Block access to your sensitive online data, device info and habits. Protect your private life with iolo Privacy Guardian.
iolo Privacy Guardian is a desktop app you also install as a web browser extension that blocks access to your sensitive online data, device info, and habits whenever you use the internet. The desktop app features a dashboard that lets you manage all of your Privacy Guardian settings, view attempts to track you and more, all in one convenient place.
Privacy Guardian prevents online ad-trackers from following you around the internet and allows you to search privately and browse anonymously. Even more importantly, iolo Privacy Guardian thwarts efforts to gain vast amounts of your personal information based on your location, search history, shopping habits and more.
Privacy Guardian should automatically detect your default web browser, and begin guiding you through the process of adding the Privacy Guardian browser extension to that browser. Because iolo Privacy Guardian is a browser-based anti-tracking application that protects your online activities from spying eyes while you are using the internet, adding the extension to your browser is the only way Privacy Guardian will be able to protect your browsing from tracking attempts. (Microsoft's Internet Explorer and Edge browsers do not require you to enable extensions.)
Features
Key Features of iolo Privacy Guardian:
This online privacy protector studies the behaviors of known fingerprinting scripts and scrambles the data they rely upon to gain sensitive information about you
Alerts you when it has stopped an attempt to collect your private data
Easy-to-read Dashboard shows you a list of all tracking attempts that were blocked
Tracking site URLs included for your reference
Includes the precise tracking script used to try and track you
My Tracks panel allows easy cookies and browsing data clearance from all your browsers at once
Advanced Whitelisting prevents data clearance on specific websites you choose
A Browser extension to your preferred web browser to ensure safe and secure browsing
Private Search feature provides further anonymity when performing searches
Personal Privacy Score assesses the current estimated state of your privacy
Reports panel shows comprehensive history of tracking activity and changes to your digital fingerprint
Requirements
To run iolo® Privacy Guardian with optimum reliability and performance, your system should match the following requirements:
System Requirements for Windows OS:
PC with 64/32-bit Windows® 10, 8.1, 8 or 7,
35 MB HDD space,
512 MB RAM (optimal 2 GB),
internet connection
Windows Administrator user account.
Additional Requirements:

Your browser(s) must be fully up-to-date
The latest Windows updates should be fully applied
System Requirements for Mac OS:
–
Download
Please feel free to download iolo Privacy Guardian here. The Privacy Guardian has been tested professionally and we are assured that no viruses, Trojans, adware or malware contained.
Buy Now
Privacy Guardian by iolo technologies® retails for $34.95, But, on our website, The Software Shop, you can save on your purchase of its license key with 20% discount coupon code. This offer is available for a limited time!
Windows OS

Mac OS

Recommendation

Software Giveaway
Privacy Guardian™
Helps ensure anonymous browsing
Keeps search history private
Thwarts digital fingerprinting that evades VPNs and cookie cleaners
Enhances identity theft protection
Stops ad-trackers from following and targeting you
$34.95
Recommendation
Introducing System Mechanic® Ultimate Defense™ (previously Phoenix 360), 7 innovative products including ...
This software is unavailable for Mac OS
iolo Privacy Guardian Giveaway is unavailable at this moment.
Please note that once you signed in, do not close this page. You will be shown how to get this offer for free.
Thanks for reading iolo Privacy Guardian review & enjoy the coupon. Please report if iolo Privacy Guardian discount coupon has a problem such as expired, sold out, wrong code/link, etc while the offer still exists.