Disable select or all tracking services found in Windows 10. Get SoftOrbits Privacy Protector for Windows 10 full version with a license key for FREE in today's software giveaway!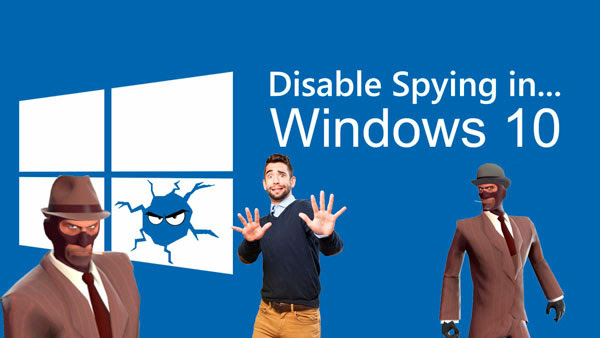 Despite the many improvements Microsoft has made to Windows 10, one aspect remains problematic: telemetry. This is data collected about how you use your computer in general and Windows specifically. Microsoft uses this information to learn more about how people interact with the software and what could be changed added. It's very helpful for driving the development of Windows 10, but it's also something that some people see as an invasion of privacy. With SoftOrbits Privacy Protector for Windows 10, you can block the telemetry features of Windows 10 and Microsoft Office in a few clicks, as well as lock down a number of other privacy-related features. You can, for instance, block access to your messages, camera, and calendar, or disable Defender, OneDrive, and Cortana.
You can use a series of tickboxes to indicate which privacy settings you would like to implement, and before committing to them, you have the option of creating a restore point. In this way, in the unlikely event that something goes wrong, you have a safety net. But the program goes beyond this, giving you even more control over Windows 10. It can also be used to uninstall apps and components that could otherwise not be installed, such as Photos, Solitaire and even the Windows Store. There are also tools that can be used to disable User Account Control, disable Windows Update and edit the HOSTS file. These particular options should be used with a degree of caution, but in the right hands they are powerful control tools.
Special Offers
SoftOrbits Privacy Protector Giveaway
SoftOrbits Privacy Protector for Windows 10 is available for $39.99. But today you can get SoftOrbits Privacy Protector for Windows 10 full version with a license key for FREE!
To get this:

In this offering box, click on the big 'BUY NOW' button above and you will go to the deal page
On the deal page, open the Giveaway Tab in the BUY NOW section
Enter your email address to unlock the offering box which will show you the exclusive license code.
Read the hints on the offering box for the next step by step.
License: You can use the full version of the SoftOrbits Privacy Protector for Windows 10 program at the price of $39.99 after activation without functional and time restrictions for FREE but without the right to updates and technical support. The license is for one non-commercial computer and may not be redistributed or sold. The registration, installation, and activation period is guaranteed until the end of October 2020. We recommend setting up a universal email in Google Mail. Domestic e-mail services often block registration messages as spam.
100% Software Giveaway on SoftOrbits Privacy Protector for Windows 10 – Free License Key – for Windows