BEST SELLER
70% Off – iolo System Mechanic Pro: WHole Home License, 1 Year | The AntiVirus and PC Cleanup Solution – for Windows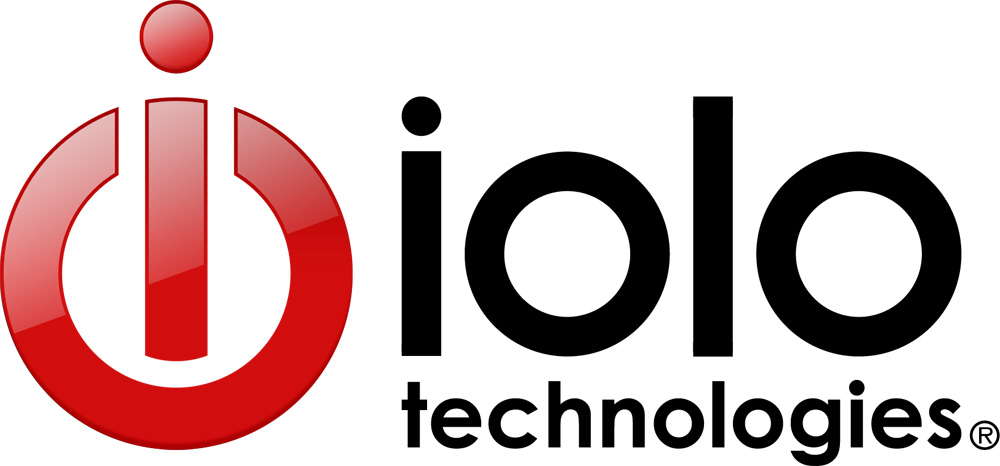 Award-winning iolo PC cleaner, antivirus, and data security products in one program. Get iolo System Mechanic Professional license with 70% Discount Coupon now.
Whole Home License | 30-day money-Back Guarantee | Secure Purchase | Free Technical Support
iolo System Mechanic Pro Review at a Glance
Make your PC run like new! Protect your data from malware and intruders. Junk files, fragmented drives, and registry clutter will slow down your computer and cause system errors and crashes. iolo System Mechanic Pro combines 6 powerful products to optimize your registry, defragment drives and memory, remove unwanted files, manage installed programs, speed up your internet connection, securely erase sensitive data, and remove malware.
iolo System Mechanic Professional includes 6 award-winning products in one complete suite, as well as patented performance optimization with 50+ tools, best-of-class antivirus and antispyware engine designed by the iolo performance team, file recovery and deletion, and 5GB of secure online backup. Plus only System Mechanic offers Whole Home License®, which allows you to cover all your home PCs with just one license.
iolo System Mechanic Professional includes System Shield Antivirus & Anti-spyware
System Shield is certified by Virus Bulletin (VB100) to ensure the highest product performance and malware detection rates.
Protects against over 2.1 million different viruses and threats
Fast and unobtrusive virus scans use minimal system resources
Never gets in your way with annoying popups or confusing alerts
Detects both known threats and new suspicious behaviors
Advanced dual engine offers two layers of protection, stopping more malware in its tracks
Gamers and power users rejoice you no longer have to disable your protection!
What's New in iolo System Mechanic PRO
New Deceptive and Unwanted Programs Remover
Your PC could be harboring deceptive programs masquerading as helpful antivirus or cleanup tools that can instead do real harm to your computer.
These programs come in a wide variety of types and can range from nuisance software to phony trialware that is downright malevolent in purpose.
System Mechanic® 20 can help you identify and remove these deceptive causes of slowdown, or worse. Some types of unwanted programs the new feature can find include:
Annoying adware
Scareware masquerading as legitimate software, such as an antivirus
Fake trialware that doesn't function as it claims to
Dubious registry "cleaners"
Nuisance software such as unwanted toolbars
Sneaky or "piggyback" installs
Privacy-compromising software
Browser hijackers
How does the Deceptive and Unwanted Programs Remover work?
After you perform a system analysis (scan), if deceptive or potentially unwanted programs were found on your computer, a Recommendation will appear in the results.
Click directly from the Dashboard Recommendation to open the Deceptive and Unwanted Programs Remover.
Review and choose whether to remove any or all identified apps.
System Mechanic will launch the uninstaller.
Enhanced Tune-up Definitions™
System Mechanic's proprietary database of stability and performance risks is substantially expanded, with more separately defined threats added more frequently. This allows System Mechanic to:
Intelligently adapt to a wider variety of:

System configurations
Installed software

Continually discover new ways to reverse your PC's aging process
System Mechanic PRO meets that challenge head-on and helps keep your PC running faster and longer. Spend less time on crashes, errors and slowdowns, and more time racking up game points, chatting with your friends and listening to music.
Features
Key features of iolo System Mechanic Professional
System Shield® – VB100-certified antivirus solution deploys malware signature detection and behavior-monitoring heuristics for the most advanced threat elimination yet.
DriveScrubber® – Privacy protection designed to permanently erase sensitive data after it's deleted.
Search and Recover™ – Retrieves many lost and accidentally deleted files from PCs, cameras and more.
ActiveCare® – Advanced cleaning and repair removes more unsafe clutter and fixes more problems than ever before, going to work whenever your PC is idle.
Modernized Interface – Redesigned look is the easiest version to use yet, featuring larger text, faster loading and simplified features menus.
LiveBoost™ – Adjusts dozens of Windows settings for greatly improved processor, memory and hard disk stability and performance.
PC Cleanup™ – Cleans up over 50 types of junk files.
Privacy Cleaner™ – Wipes internet and chat history, clutter and cache.
Registry Tuner™ – Defrags, compacts, optimizes and backs up system registry.
CRUDD Remover™ – Locates system-clogging redundant programs and uninstalls upon request.
Program Accelerator™ – Re-aligns and defragments disjointed program files for the very fastest access.
Startup Optimizer™ – Blocks bloatware at startup to accelerate boot time and improve system performance.
NetBooster™ – Speeds up Internet, videos, downloads and games.
Memory Mechanic™ – Reclaims wasted RAM in real time.
Security Optimizer™ – Finds and plugs Windows security holes with the latest available patches.
Privacy Shield™ – Lets you turn off aggressive Windows personal data collection services otherwise difficult to disable.
Incinerator™ – Safely and permanently deletes unwanted sensitive files.
Requirements
System Requirements of System Mechanic PRO
One of the following Microsoft operating systems:

Windows 11
Windows 10
Windows 8.1
Windows 8
Windows 7 Service Pack 1
Windows Vista Service Pack 2
Windows XP Service Pack 3

Software and hardware

An Internet connection (required for license activation)
Microsoft Internet Explorer 6 or later
At least 250 MB available hard drive space
256 MB RAM
Downloads
Not sure if System Mechanic PRO does what you need? Try it out now. Please feel free to download System Mechanic Professional tiral here. This PC Optimization and antivirus tool by iolo Technologies has been tested professionally and we are assured that no viruses, Trojans, adware or malware contained.
DOWNLOAD HERE:
BUY NOW
System Mechanic Professional by iolo technologies LLC is available for $69.95/license. But today on The Software Shop, you can get System Mechanic Pro license that includes free updates & support with 70% discount coupon. This offer is available for a limited time!
ORDER HERE:

Mac OS

You also might like

Software Giveaway
NOTE:
– All prices shown here are in listed USD (United States Dollar). Your local currency will be converted automatically, You can also switch to any other currencies during the checkout process.
– The discount coupon & your local VAT (Value added tax – if available, vary by country) will be applied at checkout automatically.
– The order(s) for the software are processed by the 2Checkout company. This company accepts paying on-line, via PayPal, by fax, bank-wire transfer, check, cash, or purchase order.
– You will receive a notification e-mail from 2Checkout/Avangate when your order is processed which will also include your license information.
– Such promotional programs are subject to change without notice, from time to time in our sole discretion.
– Data may vary based on different system or computer.
User & Media Reviews
What are their users saying?
"System Mechanic's optimizations have a noticeable positive impact on performance."
"System Mechanic is a solid option for users who hope to breathe new life into their PC as well as current customers looking to ensure they have the latest from iolo's software line."
"If your PC isn't blazing along at the same pace it did when you first pressed the power button a few weeks, months, or years ago, you should invest in iolo System Mechanic."
Laptop Magazine Editor's Choice
System Mechanic Professional is awarded LAPTOP Magazine Editor's Choice
"I bought the original System Mechanic and thought it could never be improved upon, but you seem to have outdone your earlier work and made a truly remarkable upgrade."
"System Mechanic has become my tech of choice to keep this novice's computer running smoothly. I really appreciate the program and the service when needed."
"System Mechanic saved me from having to purchase a whole new computer. Well worth the investment!"
---
Thanks for reading iolo System Mechanic Pro review at a glance & enjoy the coupon. Please Report if iolo System Mechanic Professional Discount Coupon/Deal/Giveaway has a problem such as expired, broken link, sold out, etc while the offer still exists.