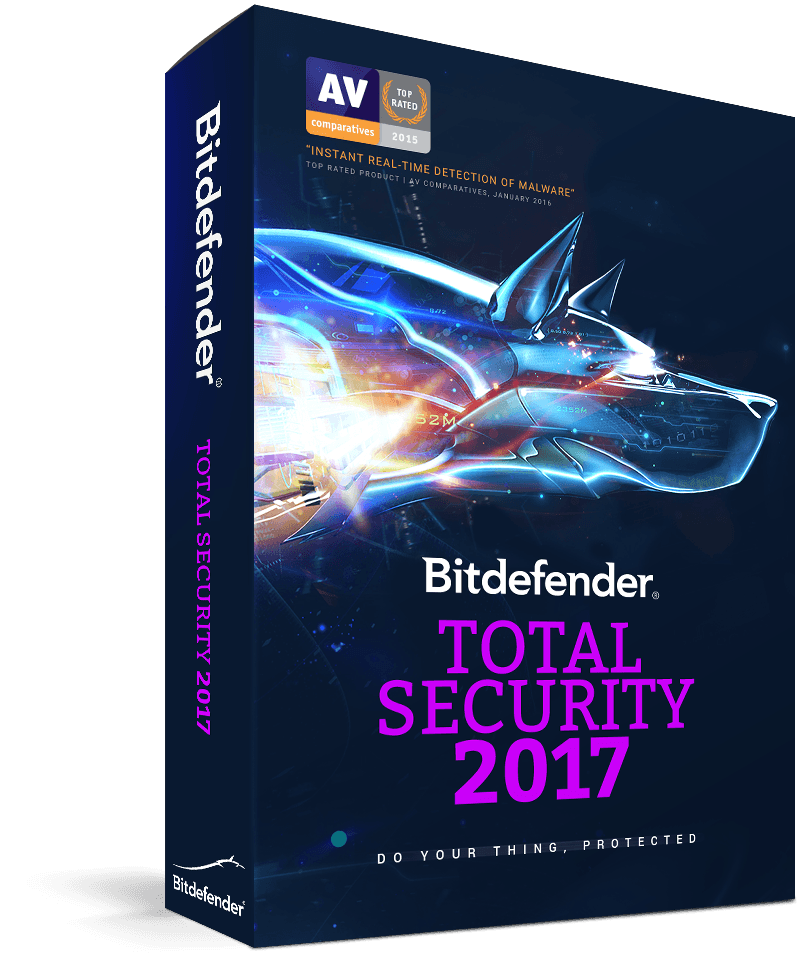 50% OFF on Bitdefender Total Security 2017 – Ultimate Protection for your Devices (PC, Mac, Android)
Security meets artificial intelligence. Bitdefender Total Security 2017 uses self-learning technologies to provide the world's most outstanding detection, ranked #1 worldwide for 3 years.
Bitdefender Total Security 2017 Review at a Glance
One product to protect all your devices, across platforms. Bitdefender Total Security 2017 keeps your Windows, Mac OS and Android devices safe without compromising performance and battery life.
Once you have installed Bitdefender Total Security 2017, your computer is protected against all kinds of malware (such as viruses, spyware, ransomware, and trojans) and Internet threats (such as hackers, phishing, and spam). Bitdefender Total Security 2017 is the perfect choice when you want to protect your Windows, Mac OS, and Android devices all at once. Bitdefender Total Security 2017 delivers ironclad protection against even the most advanced malware and provides features designed to safeguard your private life across multiple platforms — all without slowing down your devices.
Bitdefender Total Security 2017 uses the Photon technology to enhance the speed and performance of the anti-malware scanning process. It works by learning the usage patterns of your system applications to know what and when to scan, thus minimizing the impact on system performance. You can engage the Autopilot to enjoy completely silent security and you are not required to configure any settings. However, you may want to take advantage of the Bitdefender settings to fine-tune and improve your protection.
Whenever your device is connected to an unsecured wireless network, Bitdefender Total Security 2017 identifies it and empowers protection to safeguard you from potential snoops and spies. While you work, play games or watch movies, Bitdefender Total Security 2017 can offer you a continuous user experience by postponing maintenance tasks, eliminating interruptions and adjusting system visual effects. You can benefit from all these by activating and configuring Profiles.
back to menu ↑
Features
Key Features of Bitdefender Total Security 2017
Intelligent Antivirus  – Automatic protection. Blocks all e-threats.
Free Online Support – Our support center is up 24/7 all year long.
Safe Browsing – Never land on a harmful website.
Anti-Ransomware – Proactive protection keeps your files safe.
Wi-Fi Security Advisor – Make sure you are always secure, no matter the Wi-Fi network you connect to.
Online Banking Protection – Bank and shop from a unique, dedicated browser that secures your transactions to prevent fraud.
Password Manager – Store your passwords, credit card information, and other sensitive data in a secure vault for easy access.
Search Advisor – Find out whether your search results are safe to access before you actually click on a link.
Antiphishing & Antifraud – Never worry about phishing or any type of online fraud when you shop, bank or just browse.
Vulnerability Scan – Scan for security holes and vulnerabilities with just one click.
Antispam – Block unsolicited messages and even predict spam outbreaks.
Firewall – Pinpoint intrusions and effectively filter incoming and outgoing traffic.
Parental Advisor – Online safety for your kids.
File Shredder – Delete a file for good and leave no traces that it ever existed on your PC.
File Encryption – Create encrypted, password-protected vaults on your computer for confidential and sensitive documents.
Anti-Theft – Effective anti-loss and anti-theft tools.
Speed Up Your Devices – Improve the speed and performance of your devices with OneClick Optimizer.
Mac Protection – Protect your Mac against malicious apps.
Android Protection – Protect your Android phones and tablets against malicious apps and get better battery life.
back to menu ↑
System Requirements
System requirement for Bitdefender Total Security 2017 in
Operating system

Microsoft Windows 7(SP1), Microsoft Windows 8, Microsoft Windows 8.1, Microsoft Windows 10

Minimal System Requirements

CPU: Dual Core 1.6 GHz processor
Memory (RAM): 1 GB
Available free hard disk space: 1.5 GB free space

Recommended System Requirements

CPU: Intel CORE 2 Duo (2 GHz) or equivalent processor
Memory (RAM): 2 GB
Available free hard disk space: 2 GB free space

Software requirements

Internet Explorer version 10 or higher

Integrates with

Google Chrome version 34 and higher
Mozilla Firefox version 30 and higher
Skype version 6.3 and higher
Thunderbird version 14 and higher
Outlook 2007, 2010, 2013
Operating system

You may install Bitdefender Antivirus for Mac only on Intel-based Macintosh computers with OS X Mavericks (10.9.5) , OS X Yosemite (10.10 or later), OS X El Capitan (10.11), OS X Sierra(10.12) installed.
Your Mac must also meet all of these additional requirements:

Minimum 1 GB of RAM memory
Minimum 400 MB available hard disk space
An Internet connection is required to register and update Bitdefender Antivirus for Mac
TrafficLight is available for Safari, Firefox and Google Chrome
Google Chrome
Minimal: 34
Recommended: 43
Mozilla Firefox
Minimal: 30
Recommended: 39
Internet Explorer
Minimal: IE 10
Recommended: IE 11
back to menu ↑
Download
Free Download
back to menu ↑
User & Media Reviews
Awards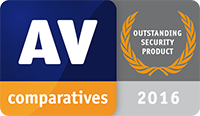 Bitdefender is an Outstanding Product this year, with joint highest scores overall.– February 2017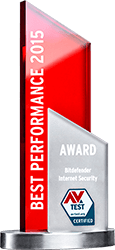 A highly-secure productMaik Morgenstern, CTO AV-Test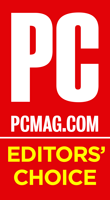 this time it zoomed to the top, beating Norton`s detection rateSeptember 2016, PC MAG
User Testimonials
I have used Bitdefender for several years and have always been pleased with the product and the service. It has always performed well. When I have needed tech assistance the excellent help provided has always met every expectation. Easy to install and easy to renew. I would recommend Bitdefender to anyone looking for high performance for their computers.
Bitdefender has been above excellent since I first changed to them years ago. I have absolutely no worries about the safety of my computer. If I have a question for them, the response is immediate. I would HIGHLY recommend them, and do, to everyone I know.
Comparison Chart
Best Protection
Best Protection Against Infections (on a scale of 0 to 100and 100 being the highest protection) Overall Score. January 2011 – August 2016. AV TEST.
Best Performance
Lowest Impact on Performance (on a scale of 0 to 100 and 100 being the lowest impact) Overall Score. January 2013 – August 2016. AV TEST.
back to menu ↑
Buy Now
Bitdefender Total Security 2017
Up to 5 devices, 1 year - Electronic Delivery
Total protection for Windows, Mac OS, and Android
Centralized management for devices
Wi-Fi Security Advisor
Pure performance – no slowdowns
Complete automatic protection
Privacy protection across platforms
Parental Advisor
Anti-theft and data protection tools
$89.99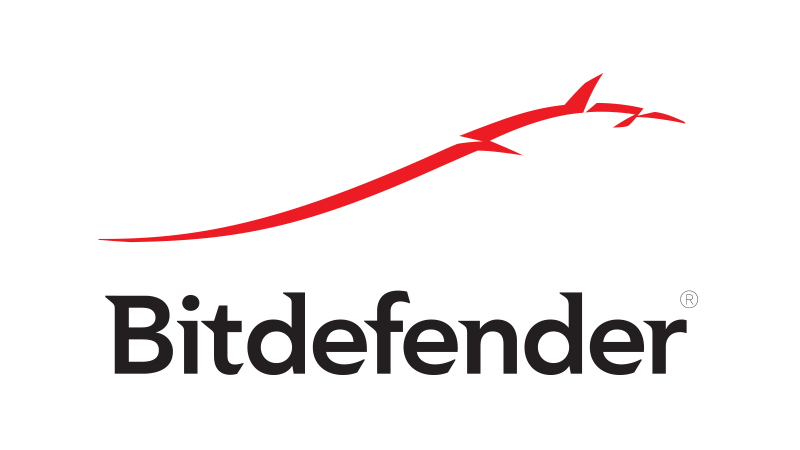 Bitdefender Total Security 2017
Up to 5 devices, 1 year - Electronic Delivery
Total protection for Windows, Mac OS, and Android
Centralized management for devices
Wi-Fi Security Advisor
Pure performance – no slowdowns
Complete automatic protection
Privacy protection across platforms
Parental Advisor
Anti-theft and data protection tools
$89.99