Featured
20% Off Coupon on iolo ByePass™ Password Manager – Simple, Secure Automated Password Management – for Windows®, Android and iOS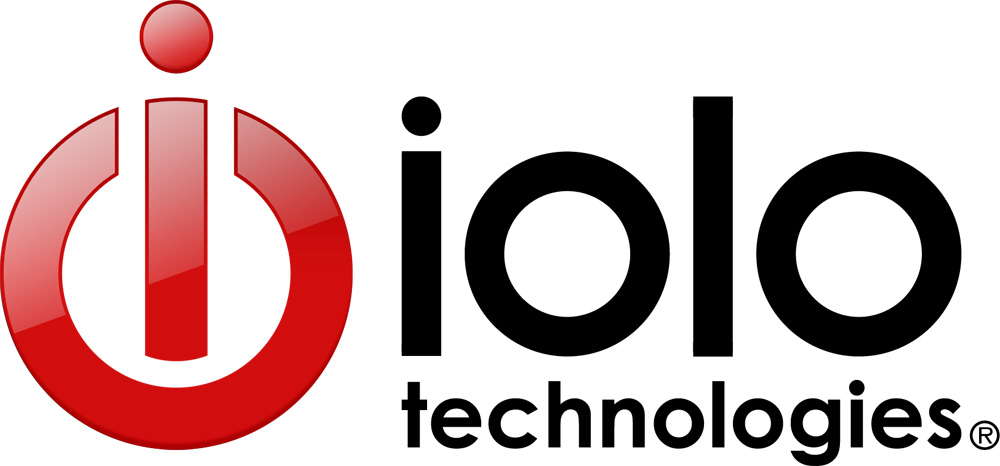 Protect your online identity by safeguarding passwords against hackers and simplifying the password management process across all of your digital devices. Get iolo ByePass Password Manager activation key with 20% discount coupon.
20% Off Coupon | 30-day Money-back Guarantee | 24×7 Customer Support
iolo ByePass™ Password Manager Review Video
20% Off Coupon on iolo ByePass™ Password Manager – Simple, Secure Automated Password Management – for Windows®, Android and iOS
iolo ByePass Review at a Glance
By locally encrypting your credit card info and only populating the payment fields on websites at times of purchase, ByePass lets you avoid storing credit card numbers insecurely in your browser, or having to type them manually, which can leave them vulnerable to keyloggers.
ByePass is a web browser extension that securely manages all your passwords across your devices, regardless of platform. this iolo's password manager features a remote universal logout function called Login Guardian that lets you log out of all websites from wherever you are. Similarly, this simple password manager lets you save sensitive data like PINs in the form of secure notes only you can access, while locally encrypting them for much higher security than simply storing them in an unprotected file on your device drivers.
iolo ByePass Password Manager uses modern cryptography to make sure that no one else except you can access your personal accounts. ByePass utilizes AES-256 encryption implemented with salted hashing. Your sensitive data is encrypted and decrypted locally on your machine. iolo ByePass only stores and synchronizes encrypted files, so it is impossible for us or anyone who doesn't know your master password to access your passwords, credit card information or notes. Only you know your master password, this password namanger never has it or sees it.
Features
Key Features of ByePass Password Manager:
Works with Windows
Convenient browser extension
Unlimited stored passwords
Intelligent autofill
Never forget another password
Secure password generator
Single master password
Offline access
Automatic sync and backup across all your devices
Breach reports
Remote browsing history clearance
Login Guardian remote logoff all websites from any device
Secure your credit cards
Create secure notes such as PINs
What is the Difference Between ByePass Free and Full Versions?
Both the free and full (paid) versions of the iolo ByePass feature:

Automated password storage, generator, and autofill
Offline access and data export
Auto-sync
Browser add-on

Only the full (paid) version of iolo ByePass Password Manager offers:

Unlimited account storage (the free version limits the number of stored accounts to 5)
Security and breach reports
Two-factor identification (2FA)
Inactivity lock
Secure notes
Credit card security
Login Guardian
Remote browser clearance and tab close
Requirements
To run ByePass Password Manager with optimum reliability and performance, your system should match the following requirements:
Compatible with any OS running the latest version of the Google Chrome browser (Firefox, Safari, and Edge coming soon).
Download
Not sure if ByePass Password Manager does what you need? Try it out now. Please feel free to download iolo ByePass here. ByePass by iolo technologies has been tested professionally and we are assured that no viruses, Trojans, adware or malware contained.
Chrome Browser Only (Windows/Mac OS X/Linux)
iolo ByePass Password Manager is now available for installation from within the Phoenix 360 Active Panel (aka "Phoenix 360 launcher"). From the Phoenix 360 Active Panel (aka "Phoenix 360 launcher"), click on the grayed out icon Install ByePass.
Buy Now
ByePass Password Manager retails for $19.95, But, on our website, THE Software Shop, you can save on your purchase of its license key with 20% discount coupon code. This offer is available for a limited time!
ORDER HERE

You also might like

Software Giveaway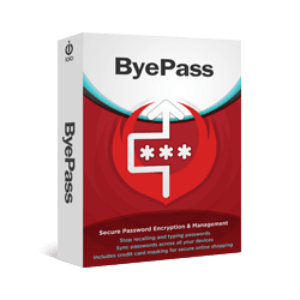 ByePass™ Password Manager - Full Version
Goodbye passwords. Hello world.
Unlimited account storage
Security and breach reports
Two-factor identification (2FA)
Inactivity lock
Secure notes
Credit card security
Login Guardian
*The discount coupon & your local VAT (Value added tax - if available, vary by country) will be applied at checkout automatically including your local currency will be converted.
$19.95
RECOMMENDED
Introducing System Mechanic® Ultimate Defense™ (previously Phoenix 360), 7 innovative products including ...
Introducing System Mechanic® Ultimate Defense™ (previously Phoenix 360), 7 innovative products including ...
Block access to your sensitive online data, device info and browsing habits with iolo® Privacy Guardian™. ...
Locate, regain control over, and in many cases even recover your missing device whether you left your device at a local ...
iolo ByePass™ Password Manager Giveaway is un/available at this moment.
Please note that once you signed in, do not close this page. You will be shown how to get this offer for free.
Also, check out the latest software giveaways that are available here on the software giveaway page.
User & Media Reviews
What are their users saying about ByePass™ Password Manager? Why they loved it?
I've bought Phoenix 360 and I really like this ByePass so far.
It's very useful and it shows how strong my passwords were (not very much).
I'm just afraid I could forget the master password one day because obviously they would have to delete all my passwords if I forgot it. So I'm keeping it safe.
It's also super useful for shopping! I removed all saved passwords and cards from Chrome and instead moved them to the ByePasses encrypted storage.
Well I bought it and made my account and added my license code I was sent. Said it was successful ready to use! Then go to log in with the password It agreed was a strong password and was successful making the password as well.
Thanks for reading ByePass™ Password Manager Review & Enjoy the discount coupon. Please Report if iolo ByePass Password Manager Discount Coupon/Deal/Giveaway has a problem such as expired, broken link, sold out, etc while the deal still exists.
Excellent Password Manager
From iolo technologies, the makers of System Mechanic® PC optimization software, now comes ByePass™, secure password management software that, unlike most other password management products on the market, includes a credit card masking feature so that not only can malicious intermediaries never view and steal your credit card information, but even online vendors have no access and cannot store it. Hackproof your life with iolo ByePass, the easy way to stop thinking up, remembering and typing passwords.