Create video with true Hollywood flair with Movie Edit Pro 2020 Plus includes the HitFilm Stylized Pack at 53% discount! This Exclusive summer savings is available until August 12, 2020.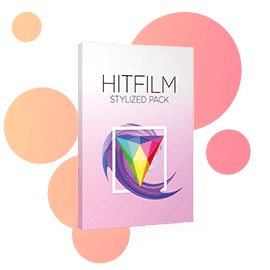 Make a story come to life by creating a rich and exciting interplay of colors, contrast & definition. Grab your viewers' attention by placing a detailed focus on certain scenes, elements or people. Create better videos, fast With Movie Edit Pro 2020 Plus
Unbelievably fast controls
Titles – quickly & easily create custom titles for scenes with the color picker.
Transitions – a 1-click solution with the optimized transition menu.
Custom effects – simple design using layer masks.
Perfectly smooth previews
The new INFUSION engine accelerates video editing and now processes effects up to 8.6x faster than before. The result: Absolutely smooth previews – even with 4k/UHD recordings, motion effects and color correction!
Professional 1-click video stabilization
Easier – faster – more precise. Now also available in Movie Edit Pro: The completely redesigned video stabilization! Included with unlimited use!
MAGIX Travel Maps
Travel route animation every bit as unique as your vacation: Discover brand-new travel route animations with hand-drawn maps & modes of transport. Plus, you can now use your own maps too!
Exclusive summer savings: 53% Off Movie Edit Pro 2020 Plus with HitFilm Stylized Pack