Great ideas require the right program! These three professional tools are included in the Music Maker 2020 Premium Edition: More bass? More boom? More dynamics? Create impressive, full sound with Ozone Maximizer. The coreFX Bundles modify your sound in an impressive way. SOUND FORGE Audio Studio 12 delivers audio editing at the highest level. That way you can start making new music right away: Receive one bonus Soundpool of your choice with this special offer!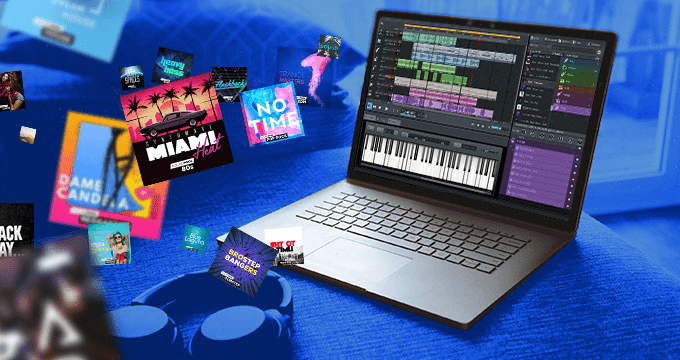 New professional tools for your music studio! Have you been looking for a new challenge for a music project? Music Maker Premium Edition offers the perfect opportunity. Create new loops from your favorite samples using the included SOUND FORGE audio editor. Optimize your mix with the mastering wizard in iZotope Ozone 8 Elements and use high-performance coreFX effects to add the final professional touch. Dive right in and explore creative music production at the advanced level!
Take your music production to the premium level – More sounds. More features. More possibilities.
1 free Soundpool of your choice: Access fresh music in your favorite genre! The choice is yours – browse the large Soundpool collection to find the one you want and then start creating music with the new beats, instruments and vocals right away!
Great ideas require the right program! Purchase Music Maker 2020 PREMIUM EDITION and Get a free Soundpool of your choice!
53% Off Music Maker 2020 Premium Edition with Soundpool Voucher: Make music at the premium level and get a free Soundpool!