40% Off Coupon on SEO PowerSuite (Professional / Enterprise) – Lifetime License – A Complete Toolset for Search Engine Optimization for Windows & Mac
SEO PowerSuite – The Best All-in-One SEO Software. It consists of 4 tools: Rank Tracker, WebSite Auditor, SEO SpyGlass and LinkAssistant.Today, you can get the most effective SEO software with a crazy 50% discount. Grab the best deal for SEO PowerSuite now, before the discount lowers tomorrow.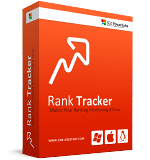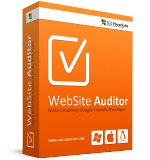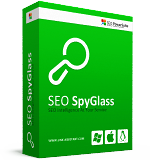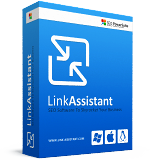 SEO PowerSuite Review at a Glance
Many of you know that there are quite a lot of SEO tools on the market, and it's really hard to choose the one that will help you with your daily site promotion activities. Recently I've come across a rather decent toolset, SEO PowerSuite, which I'll be reviewing below.
For a start, though I've got to know SEO PowerSuite quite recently, the software is not new. It's been on the market for 9 years now, so many people have been successfully using it for years to promote their sites online. Quite a term to prove the software is a strong player! SEO PowerSuite is very neatly designed. The button layout echoes the sequence of your SEO activities, which makes the software a no-brainer.
Unlike many competitors, SEO PowerSuite (Professional / Enterprise) is a desktop tool, which gives you a number of advantages:
In terms of security, you have all your data stored right on your computer, so you don't depend on 3 rd party servers or risk losing valuable SEO data
In terms of data volumes, you can get way more with desktop software compared to online tools
If you're a Mac user, you'll be happy to find out that SEO PowerSuite is compliant with Mac OS X. Being cross-platform, the software also works on Windows and Linux.
SEO PowerSuite is an effective one-stop SEO solution. SEO PowerSuite covers every step of an SEO campaign of any caliber, from rankings to on-page to backlinks. With its intuitive UI and a wealth of pro-level features, it's a perfect fit for SEO newbies and experts alike.
This set of four top-notch SEO tools covers a wide range of on-page and off-page optimization tasks, including:
keyword research;
rankings monitoring;
content optimization;
SEO site audit;
competition research;
link building and management;
…and a lot more
With this full-cycle SEO software you can automate SEO routines, cut boring SEO workload and streamline your SEO efforts.
SEO PowerSuite offers unlimited sites, keywords, and backlinks to track, and a wealth of features you won't find anywhere else, many of which are available in the free version. The catch? There isn't any. Because it's a desktop platform, we don't have to pay for hundreds of servers to process your data. That's why SEO PowerSuite is at least 3X cheaper than other SEO tools – and infinitely more flexible and feature-rich.
SEO PowerSuite includes comprehensive SEO involves keyword research and rank tracking, on-site optimization, backlink analysis, and link building. The package has all you need to get top search engine rankings and see your traffic and sales boost.  The 4 tools inside SEO PowerSuite will make sure every step of your SEO campaign is taken care of.
back to menu ↑
What you get
Here are the tools you get within SEO PowerSuite

Rank Tracker
You already picture thousands of visitors buying your product or service, as your web pages are just a step from getting a top Google position. Right now, is your site going higher at an ultrasonic speed? Or did it get stuck and needs your quick action? Instantly check where you rank, for all of your keywords, in 249 search engines! Be ahead of the wave at any moment, and grow your site's performance. Plus, generate profitable keywords like a Pro! Rank Tracker Includes the modules for keyword research and for fast search engine ranking tracking. Delivers reports to demonstrate progress to clients.
Rack Tracker is my favorite tool in the whole bundle. Basically, it is keyword research and rank checking software, yet it has so many hidden gems that you can't get enough of it.
Rank Tracker features:
Keyword research with 17 advanced methods
Rank checks in 325 search engines
Unlimited keywords, unlimited sites
Traffic stats next to ranking data
Local search results
Universal search results
Fabulous reporting
Basically, here's how your Rank Tracker's workspace will look like:
As you can see, there's a special metric, Keyword Efficiency Index (KEI), which helps you figure out how good your keywords are.
Along with the KEI data, you can see how many organic Visits you can expect if you rank for this keyword. This way, you won't go blind with your organic strategy but rather know what to expect from your SEO efforts.
The best part is you can watch your ranking progress for a specific keyword with a neat graph at the bottom of your workspace.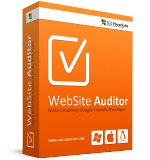 WebSite Auditor
A tremendous landing page is as close to making a huge sale as you, when making a paycheck for $91,490 at the dealer's, are close to driving a shining-new Dodge Viper. Fire up WebSite Auditor, and in a second see how your landing pages can get lasting Search Engines love and make an irresistible temptation for visitors to buy. Make landing pages that rock! WebSite Auditor deals with website structure and content SEO optimization. Generates XML Sitemaps. Produces exports and optimization reports.
WebSite Auditor is an indispensable tool for onpage SEO and site audit. It also does a lot of amazingthings to make sure that your site is friendly to both users and search engines.
WebSite Auditor features:
Checks if your website can be crawled and indexed
Points to redirect issues and site encoding problems
Finds all broken links
Lets you polish on-page ranking factors
Checks how well the content is optimized for SEO
Manages sitemaps, robots.txt
Creates professional site audit reports
Whether your site is old or new, well- or poorly-optimized, you absolutely need to run a health check for it with WebSite Auditor. The software will point out a huge number of issues to you. And when you have all these issues fixed, your site will work like a flawless system, which will also contribute to high rankings.
SEO SpyGlass
You've got a keyword you want to rank well for. You needn't even know who's the #1 on it today. At least because soon it's going to be YOU! You fire up SEO SpyGlass, and it gives you on a silver platter every single step that your competition took to win the traffic-rich Google position. Moreover, the tool gives you simple recommendations on how YOU quickly outrank your competitor — and reside on the Google top! SEO SpyGlass finds over 100,000 competitor backlinks and shapes your link-building strategy. Allows quick export of data and client reporting.
SEO SpyGlass is a powerful link research and link analysis tool. Unlike WebSite Auditor that handles the on-page side of things, SEO SpyGlass covers a variety of off-page aspects.
SEO SpyGlass features:
Finds all external links a website has
Gets data from hundreds of external data sources and a powerful internal link database
Collects dozens of quality metrics for each link it finds
Alarms you about dangerous links
Generates professional backlink reports
As the name implies, site promoters use SEO SpyGlass to spy on their competitors and replicate their best SEO moves. It is as simple as that: with SEO SpyGlass you find out which links make your competitors powerful and follow their footsteps. I'm applying this strategy and should testify it works.
Additionally, SEO SpyGlass can be used to keep track of links to your own sites. In the era of Pandas, Penguins and other quality updates from Google this becomes particularly important. In fact, with SEO SpyGlass you get a full list of links your website has and can see which ones are harmful, so you could get rid of them.
LinkAssistant
What's the #1 thing about getting high and solid rankings? A well-run linking campaign with bunches of good and reliable linking partners. LinkAssistant does link building work for you! It'll find and manage hundreds of premium-quality link partners, and help you get link love and swiftly drive targeted traffic to your site. LinkAssistant works for all link management tasks from building link directories to establishing link partnerships. Includes the exporting and reporting facilities.
Last but not least, LinkAssistant is a link building and link management tool. It is perfect for link outreach and keeping all your link stats and link contacts in one place. LinkAssistant features:
Link suggestions with 6 powerful methods
Immense outreach capabilities, including search for contacts and an in-built email client
Link stats
Link verification
Link building reports
Apparently, LinkAssistant has been the first tool in the SEO PowerSuite series, and the developers created it 9 years ago, back then it was meant for the established SEO tactics of the day. Yet, it can still be used now to keep track of all your link contacts in one place and see if the links are still in place.
back to menu ↑
Features
Local & Global SEO – Target specific locations, optimize sites for keywords in any language, and do SEO globally or locally (or both!) with SEO PowerSuite's advanced local search settings.
Profound Keyword Research – Discover heaps of profitable keywords that are easy to optimize for with SEO PowerSuite's 17 keyword research methods and metrics like Keyword Difficulty.
In-depth Competition Analysis – Uncover competitors' keywords, rankings, backlinks, and content strategy – and implement their foolproof techniques on your own site.
Advanced Rank Tracking – Monitor organic and universal rankings in 300+ search engines, match keywords to landing pages, and easily track progress made over time.
AdWords & Analytics integration – Get stats on competition, search volume, CPC, page visits, bounce rates, traffic through keywords and backlinks, etc. by syncing SEO PowerSuite your Google AdWords and Analytics accounts.
SEO & Technical Site Audit – Easily detect all technical and SEO problems on your site, like poor redirects, broken links, validation and crawlability issues, etc. — and get clear, specific tips on how to fix them.
Social Media Stats – Get stats on pages' and backlinks' popularity in Facebook, Twitter, Google+, Linkedn, Pinterest, and other social networks.
Content & HTML Optimization – Measure optimization rates of landing pages for target keywords, and get specific optimization tips based on top-ranking competitors and SEO best practices.
Panda & Penguin Recovery – Detect and take care of duplicate content; identify risky backlinks and easily contact webmasters right from the software to have them taken down.
Sitemap & Robots.txt Generation – Generate sitemaps and robots.txt files in SEO PowerSuite to save locally on your computer or upload to your site right away.
Backlink Research & Audit – Uncover all backlinks to any site, run real-time link checks, and measure every link's quality and Penalty Risk.
Quality Link Building & Management – Find new link prospects and do outreach using a built-in email client; build and regularly verify links to make sure they are still in place, have the right anchors, etc.
"Not Provided" Solution – Unlock Google Analytics' hidden data in SEO PowerSuite and have the "not provided" visits calculated with 91% precision.
Safe Search – Stay 100% search engine friendly with SEO PowerSuite's advanced search safety settings, like search engines' APIs, proxy rotation, CAPTCHA recognition, etc.
24/7 Support – Have all your questions on SEO PowerSuite answered promptly in our Live Chat or via email by our first-class Customer Service team.
6 Interface Languages – Install SEO PowerSuite in English, German, Dutch, Spanish, Russian or French — or contact Support for your language to be added soon.
back to menu ↑
Download
Not sure if SEO PowerSuite (Professional / Enterprise) does what you need? Try it out now. Please feel free to download SEO PowerSuite here. SEO PowerSuite by Link-Assistan.com has been tested professionally and we are assured that no viruses, Trojans, adware or malware contained.
back to menu ↑
User & Media Reviews

"A powerful weapon in your SEO arsenal — great forimpressing new and present clients."
David Couillard – Digital Convulsions

"I have already had some very effective results with these SEO tools in just 24 hours! We went to #3 and #1 on Google and broke into the first page of Bing."
Paul Conant – Family & Cosmetic Dentistry of Fairfield

"An excellent return on our investment. We've seen organic search engine traffic triple since using the tools to measure and improve our site."
Brandon Smith – OpenGate Software

back to menu ↑
Buy Now
Why getting these four tools today is a great advantage? The commonplace truth is, SEO brings huge money, but it takes time before it really works. Dramatic changes may come as soon as in 3 months, and rarely it'll take up to 12 months to get the best spot in the desired Search Engine.
The good thing here: you don't have to work like crazy all this time. Once you've got this amazing software bundle, doing SEO will take hours, not weeks. With the four tools you see here, optimization will eat up just a tiny portion of your time. Of course the only way to prove all this is to let you try. Mind this: we shoulder all the risks! To push all your doubts away, here's a unique guarantee:
30-day money-back guarantee
This offer is 100% risk-free – you are covered with an unconditional 30-day money-back guarantee, so grab this bargain now before the discount drops!
ORDER NOW

You also might like

Software Giveaway
SEO PowerSuite Professional
Lifetime License / User
Perfect for website owners and webmasters. SEO PowerSuite Professional includes
What you get:

Rank Tracker Professional ($124.75 Value)
WebSite Auditor Professional ($124.75 Value)
SEO SpyGlass Professional ($124.75 Value)
LinkAssistant Professional ($124.75 Value)

Free 6 months of Search algo updates for each product
All the bug fixes and feature improvements are yours free of charge for life.
24/7 Support
A no-questions-asked 30-day money-back guarantee.
*The discount coupon &your local VAT (Value added tax) will be applied at checkout automatically include your local currency will be converted.
$499
SEO PowerSuite Enterprise
Lifetime License / User
Ideal for professional SEOs and agencies. SEO PowerSuite Enterprise includes
Rank Tracker Enterprise ($299.75 Value)
WebSite Auditor Enterprise ($299.75 Value)
SEO SpyGlass Enterprise ($299.75 Value)
LinkAssistant Enterprise ($299.75 Value)
*The discount coupon & your local VAT (Value added tax) will be applied at checkout automatically include your local currency will be converted.
$1199.00
SEO PowerSuite Giveaway is unavailable at this moment.
Please note that once you signed in, do not close this page. You will be shown how to get this offer for free.
Also, check out the latest software giveaways that are available here on the software giveaway page.
We will not send this via email.
Please Report if SEO PowerSuite Deal/Discount Coupon/Giveaway has a problem such as expired, broken link, sold out, etc.