First-class HD Quality Home Theater Experience with Macgo Mac Blu-ray Player. Save up to 50% Now!

Macgo Mac Blu-ray Player – All we have done is to provide you the best home theater experience with our finest technology support. Get its license key with discount coupon 50% Off
Macgo Mac Blu-ray Player Review at a Glance
Macgo Mac Blu-ray Player is the first Blu-ray media player software for Apple Mac, which can successfully play Blu-ray Disc, Blu-ray Menu, ISO files, and BDMV folder, as well as on iOS devices.
Macgo Mac Blu-ray Player outputs video at up to 1080p HD quality without loss of data and frame, and allows full preservation of all audio tracks, subs streams, chapter markers and videos, along with DTS5.1, you can enjoy fantastic home cinema entertainment.
Macgo Mac Blu-ray Player is perfectly compatible with Mac as it was and it will be in the future. As the spokesman said that the relentless pursuit of perfect is our terminal aim and we are working hard to write a more splendid chapter to the video conversion history, the galaxy of talents of Macgo is devoting themselves into making Mac Blu-ray Player more excellent on Mac OS, OS X, OS Lion, etc.
Great Blu-ray Experience
As world's first and NO.1 Blu-ray media player software for Mac, Macgo Mac Blu-ray Player not only can support part of the Blu-ray menu but directly play Blu-ray Discs, Blu-ray ISO files, Blu-ray folders and perfectly output up to 1080p High Definition quality without loss.
More media formats support
Macgo Mac Blu-ray Player can support more video, audio and image formats now. You can easily enjoy any media with this player no matter what format it is, like Blu-ray disc, Blu-ray ISO file, BDMV, DVD, H.265/264, MOV, MKV, AVI, FLV, WMV, MP4, etc. See full format support >>
Smoother Blu-ray experience
Macgo's unique hardware acceleration tech – BluFast MX can reduce the workload of hardware during Blu-ray playback. Once you enable hardware acceleration, it can save 20% – 50% of the CPU, reduce RAM, extend your Mac battery life and let you run multiple tasks while playing Blu-ray movies.
Perfect original sound support
Directly output Blu-ray or any other videos with high-definition audio quality to make the perfect original sound experience. It supports DTS 5.1, Dolby TrueHD Audio DTS-HD Master Audio and Pass Through without any quality loss to take you experiencing HD audio-visual feast.
Free built-in & external subtitles
It not only can successfully play the built-in subtitles of any media formats but provide perfect free external subtitle support on Mac like SRT, SSA and SUB. You can also customize the font, font size and import you own subtitles to make the viewing experience more comfortable.
Support online video playback
It will help you play online videos any time you want. You just need to click "Open URL" in the menu or use hot keys Ctrl+U, then paste the URL in the pop-up window. It not only supports common link formats like http, but also the unfamiliar ones like FTP, RTSP, RTMP, MMS, etc.
back to menu ↑
Features
Blu-ray Disc/Format Support

BD-R 1.1/BD-RE 2.1,
BD-R 2.0/BD-RE 3.0,
BDROM 2.2,
BD-J, B
DROM Profile 1.1 (Bonus View),)

DVD/Format Support
Video Format Support

MPEG HEVC (H.265)
MPEG-4 AVC (H.264)
MKV, FLV, MOV, 3GPP and more

Audio Format Support

DTS
DTS-HD/DTS Master/DTS-HD Master
Dolby TrueHD/Dolby Digital Plus 5.1
Dolby Digital
Lossless HD Audio – APE/FLAC/ALAC

Special Features

BluFast MX (Hardware Acceleration)
Cinavia protect
Deinterlace

Free Update
Customer Service
back to menu ↑
System Requirements
Minimum System Requirement
System Requirements:

Mac OS X 10.6 – 10.12 Sierra
Intel Core2 Duo 2.4GHz processor or higher recommended
512 MB RAM or higher recommended
250 MB of free disk space.
An internal or external Blu-ray drive
USB 2.0 above or FireWire 400 above
Internet Connection
Support Equipments:
Mac: MacBook Air, MacBook Pro, iMac, Mac mini, Mac Pro, New MacBook
Mobile devices:

iPhone 6 Plus, 6, 5S, 5C, 5, 4S, 4, 3GS
iPad Air, mini, 4, 3, 2, 1
iTouch (iOS should be 3 or later)
back to menu ↑
Awards & Media Reviews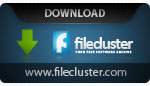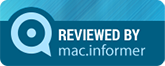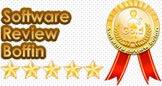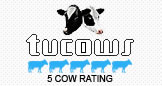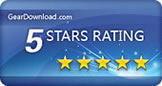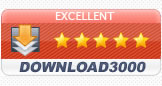 Apple doesn't include Blu-ray as an option, but they are readily available through 3rd parties like Amazon or Other World Computing. You'll also need software to play the disc, which is where the Macgo Blu-Ray Player comes in. – By Mel Martin (Tuaw)

Apple has shied away from supporting Blu-ray playback in OS X, but there is a new media player available that allows for native Blu-ray playback. -By Topher Kessler (CNet Download)

Blu-ray On Mac OS X Is Finally A Reality, Thanks To 'Mac Blu-ray Player' – By Goncalo Ribeiro (Redmond Pie)

The Macgo Mac Blu-ray Player Finally Brings Blu-ray Disc Playback to OS X – By Alan Henry (lifehacker)

First Look: Macgo Mac Blu-ray Player Blu-ray movie playback comes to the Mac — sort of – By Jonathan Seff (MacWorld)
back to menu ↑
Testimonial
Thanks so much to all of you! This thing is the most amazing experience I've experienced in a long time! I've been trying for years, YEARS, to play a blu-ray movie on my 30″ Apple Cinema Display and was never successful – until you guys came along. – by David J R

God bless,my friend recommended this play to me,believe it or not,the feeling i got is so fabulous and cool and it really playback very clearly after i tried this player! -by Jim Green

Fantastic job! It plays Blu-ray on my iPhone and iPad with ultrafast speed and supper high quality.  -by mark roberts

Works well for playing Blu-Ray discs on my Intel Macs using a Blu-Ray burner. It keeps getting better, too. – Steve Frawley
back to menu ↑
Buy Now
The first Blu-ray player that can support both Mac & PC system
Splendid Blu-ray/DVD enjoyment
Outstanding universal performance and all media formats supported
Support playback of Blu-ray or DVD movies in ISO image format
Powerful High-Definition video player and hardware acceleration available
DTS5.1 guarantees super high quality of output
Support Blu-ray on iPhone/iPad/iPod touch
Share movie or video information with friends anywhere and anytime
Rich Experience of More Than Ten Years
Advanced Technology
Law Guarantee – Sign BD-ROM2 FLLA with Blu-ray Disc Association (BDA)
Professional After-Sale Service
MacGo Mac Blu-ray Player
The world's first and NO.1 Blu-ray media player software for Mac
$59.95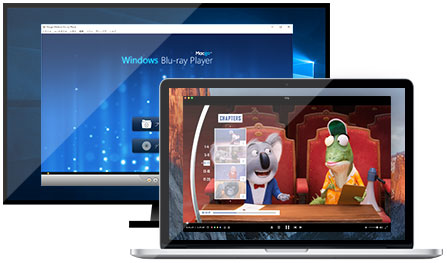 MacGo Blu-ray Player Suite
The world's first and NO.1 Blu-ray media player software for Mac
MacGo Blu-ray Player package includes Mac Blu-ray Player's Mac version & Windows version.
Mac OS X 10.6 - 10.12 Sierra
Windows 10/8.1/8/7/Vista/XP (SP2 or later)
$119.90