Expired
97% Off Coupon on SocialBee – Lifetime Access to Accelerate Plan – Post, Grow, and Generate Social Media Buzz

The all-in-one social media tool that lets you schedule posts, grow an audience, and engage with followers. Get a Lifetime Access to SocialBee Accelerate Plan with incredible discount up to 97% Off.
97% Off Coupon | 60-day Moneyback Guarantee | Secure Payment | 24×7 Customer Support
SocialBee Review at a Glance
SocialBee ensures your followers will enjoy your feed by allowing you to schedule posts from different content categories. (Now you'll be able to sneak in your "humble brag" posts every once in awhile without annoying your followers.). In addition to content categories, SocialBee has evergreen posting (auto-recycling of popular legacy posts), separate schedules for each social profile, time-specific posting, and RSS import, so you can stay on top of the content game.
Finding accounts to follow has never been easier. You can search users with specific keywords in their bio, copy the followers of any Twitter account, & find accounts who tweet about targeted keywords. Once you're following everyone you want to, you can track your progress, see who is/isn't following you, and filter accounts to remove the dead weight.
With SocialBee's engagement, you can send automated mentions and messages, personalized messages with follower details, and targeted mentions using the same filters as you used to follow people.
back to menu ↑
Features
Key Features of SocialBee:
Evergreen / Categories

The Best Content Mix Through Category Based Scheduling
Save Time With Evergreen Posting
Expire Evergreen Posts at a Specific Date
Expire Evergreen Posts After a Specific Number of Posts
Have the Best Post for Each Social Network With Post Variants (Coming Soon)

Posting

Post Directly on Twitter, Facebook, and LinkedIn
Post on Google+ and Instagram Through our Buffer Integration
Full Control with Separate Schedule for Each Profile
Even Better Control with Category Sequence
See All Future Posts in a Visual Calendar
Use Share Once Categories for Ephemeral Posts
Post Time Sensitive Content at Specific Time
Post Previews (Coming Soon)

Easy Import & Editing

Automatically Import New Articles or Blog Posts through RSS Import
Import the Articles You Find Through Pocket
Import Your Existing Content Through a CSV Upload
Import Multiple Links At Once
Use Draft Posts For Better Quality Control
Make Changes to Multiple Post At Once With The Bulk Editor

Custom URLs & Tracking

Make URLs Short and Sweet With Our Short URL Domains
Get Both Looks and Brains with Rebrandly's URL Shortening
Your Own Bitly Account URL Shortening
Track Results Through Category Based UTM Settings
Get Email Notifications of All The Important Things

Tracking

Track Your Twitter Growth Progress
See Your Relationship With Any Twitter Account Through Profile Check
See exactly why your account has been growing and the conversion rates of each of your search related follows via the Growth Reports.

Find accounts to follow

Search Twitter's Users to Find Your Target Audience
Get In Front of Your Competitors' Followers
Find the People Who Are Looking For Your Product or Service
Easily Follow a Specific List of Twitter Profiles
Use Our Growth Filters To Find The Best Accounts to Follow
Save Time and Auto-Follow With The Concierge Growth Service

Fans, Friends, and Fools

See Who Are Your Fans
It's Good to Have Friends
See Who's Not Following You Back
Don't Accidentally Unfollow Someone via The Whitelist
Don't Accidentally Follow Someone via The Blacklist

Default Engage

Engage Your New Followers With Automated @Mentions or Direct Messages.
Personalize Each Engage Message With the New Follower's Details

Targeted Engage

Send The Perfect Welcome Message Through Targeted @Mentions or Direct Messages
Create engage message categories for specific groups of people.
Apply all the Grow Filters on them
Send them a message from that specific category.
The possibilities are endless!
back to menu ↑
Free Trial
Not sure if SocialBee does what you need? Try it out now. Please feel free to register SocialBee here & get 14-day free trial. SocialBee has been tested professionally and we are assured that no viruses, Trojans, adware or malware contained.
back to menu ↑
Buy Now
Currently, users who are ramping up their social profiles with the SocialBee Accelerate Plan are paying $588 per year. But, on our website, THE Software Shop, you can get lifetime access to the Accelerate Plan for just $49! with a discount coupon code. This offer is available for a limited time!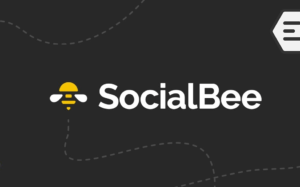 SocialBee Accelerate Plan - Lifetime Access
Lifetime Access to SocialBee Accelerate Plan
Up to 10 social profiles
Up to 50 Content Categories
Up to 50 RSS and Pocket feeds
5,000 posts per category
And much more
*The discount coupon & your local VAT (Value added tax - if available, vary by country) will be applied at checkout automatically including your local currency will be converted.
$1,764.00
Lifetime Access to SocialBee Accelerate Plan Giveaway is un/available at this moment.
Please note that once you signed in, do not close this page. You will be shown how to get this offer for free.
Also, check out the latest software giveaways that are available here on the software giveaway page.
back to menu ↑
What you get
what you get with SocialBee Accelerate Plan
Connect up to 10 Social Profiles
Post on Twitter, Facebook, LinkedIn, Google+, and Instagram
Category based, Evergreen posting
Connect up to 50 RSS and Pocket feeds
All Twitter Growth Tools – Copy followers, Keyword Search, User Search, Upload Followers, Non-followers
All type of engage messages – Auto @Mentions/DMs + Targeted @Mentions/DMs
50 content categories
5000 posts per category
Thanks for reading SocialBee Review & Enjoy the Lifetime SocialBee Accelerate Plan discount coupon. Please Report if SocialBee Accelerate Plan Discount Coupon/Deal/Giveaway has a problem such as expired, broken link, sold out, etc while the deal still exists.