We've upped our game and lowered the price through March 31st! Get the maximum upgrade discount ON1 Photo RAW 2021 with 360 bonus presets and exclusive access to ON1 Plus and save more than 75%!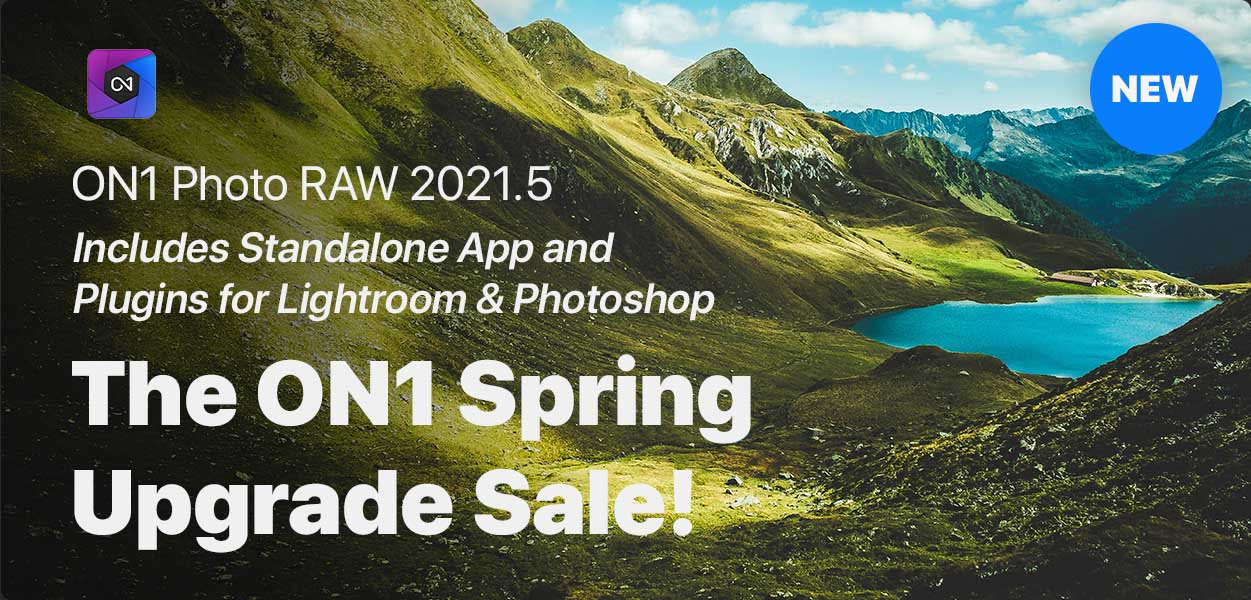 ON1 Photo RAW version 2021.5 is just around the corner, and it's packed full of new technologies that will make your editing life easier, faster, and better.
You have choices, but do you want the best? Upgrade to Photo RAW 2021.5 with 1-Year access to ON1 Plus & 360 bonus presets to get everything.
ON1 Plus – The First-Class Experience
While they're making giant leaps in Photo RAW editing technology, their popular ON1 Plus photo membership community is growing at an alarming rate. Members enjoy the first-class experience with hundreds of extra creative assets like presets and textures, in-depth courses and quick videos covering new photography trends and editing techniques, and new premium content delivered every month!
Fast Edits Without a Click on ON1 Photo RAW 2021.5
A new powerful method for editing your photos is coming in Photo RAW 2021.5. Control common adjustments in Develop from almost any other place in the app. New enhancements are coming to the slider controls as well, and you'll be able to hook up Photo RAW to your control surface!
New features in 2021.5:
Fully customizable keyboard shortcuts (recently featured on DP Review!)
Lightroom Smart Photo Re-editing (new plugin capabilities)
Faster edits with fewer clicks
Efficiently edit multiple photos (new batch processing)
Sync your creativity (with subscription option)
The Best Deal Ever
Thank you for being an ON1 customer. We couldn't be more thrilled to bring our loyal customers all the best new editing technologies in ON1 Photo RAW version 2021.5. It's ON1 editing at its finest.
Upgrade now to lock in the best price on the ON1 premium package with 360 bonus presets and exclusive ON1 Plus content and rewards (Worth $328.98):
ON1 Photo RAW 2021 ($99.00 Value)
ON1 Mega Pack – 360 bonus Presets, LUTs, Textures ($149.99)
ON1 Plus – 1 Year ($79.99)
The payoff for upgrading to this new version today is huge, as you'll be getting a lot more for your hard-earned money during ON1 Spring Sale. Order by March 31st and use the coupon code in your cart for the maximum upgrade discount on a lifetime license.
ON1 Spring Upgrade Sale – Save 75% on ON1 Photo RAW 2021.1 + 360 Presets + 1 Year ON1 Plus