Don't miss it!! 82% OFF Coupon on DriverMax PRO – Update, Backup, & Restore Otdated, Missing or Faulty Drivers on Windows
 Update Your PC Drivers to Get The Best Performance. Get DriverMax PRO License key with a discount coupon up to 82% Off. Don't miss it!
DriverMax Pro review video
DriverMax Pro review in Microsoft Windows use Microsoft remote assistance helpline to totally TWEAK the computer!
DriverMax PRO Review at a Glance
DriverMax PRO is the best tool that allows you to download the latest driver updates for your computer. No more searching for rare drivers on discs or on the web or inserting one installation CD after the other. Just create a free account, log in, and start downloading the updates that you need.
You can also export all your current drivers (or just the ones that work ok) to a folder or a compressed file. After reinstalling Windows you will have everything in one place!
Most of the situations when Windows is running slower are caused by faulty driver installations. Windows stores all versions of older drivers just in case you want to go back; sometimes it messes up older versions with more recent ones. The Export Wizard will only export the drivers you select by copying the needed files to a folder or a compressed ZIP file.
DriverMax PRO automatically tests each new driver before installing it on your PC, ensuring its proper functioning. In addition, it backs up the current drivers and creates a system restore point, allowing a quick rollback of the installation. All controllers are scanned thoroughly for viruses and threats before they are provided to users.
DriverMax PRO analyzes your existing drivers and provides the latest versions for over 2,300,000 devices. An intelligent and unique online self-learning technology ensures that only the most appropriate and recent versions are installed.
back to menu ↑
Features
Key Features of DriverMax PRO
Unlimited daily driver downloads
Instant download start
Hourly driver update check
Daily driver update check
Faster driver downloads & increased download priority
Possibility to be notified on signed driver updates only
High priority customer support
Multiple, simultaneous driver downloads
Fully automated driver installation (no more installation wizards)
Creation of system restore points before driver installations
Rollback to a previous version of a driver
Satisfaction survey 5 minutes after a driver installation and a computer restart
Driver backup and restore
Unknown device identification and driver download
back to menu ↑
System Requirements
Support Operating System: Windows XP/Vista/7/8/10 (32-bit/64-bit)
back to menu ↑
Download
Please feel free to download DriverMax PRO here. DriverMax PRO by by Innovative Solution has been tested professionally and we are assured that no viruses, Trojans, adware or malware contained.
User & Media Review
Always offers downloading the latest version of any drivers you want to install. Supporting back up & recovery options is another one undeniable competitive advantage.
We can say that DriverMax is a reliable choice when it comes to keeping your system fully functional and up to date. It saves you a great amount of time by automatically searching the web and installing drivers, so you don't have to. Consider installing it after a fresh Windows setup and keeping it around.
This is the easiest program to use to update drivers i have ever used , and it helps you all the way through every step. I have never had such a program to work like this.
back to menu ↑
Buy Now
DriverMax Pro retails for $57.75, But, on our website, The Software Shop, you can save on your purchase of its license key with 80% discount coupon code. This offer is available for a limited time!
Unlimited Driver Downloads
Instant Download Start
Hourly Driver Check
Download Priority
Signed Driver Updates Only
Customer Support
Simultaneous Driver Downloads
Automated Driver Installation
82% Off on DriverMax Pro 1-year license ↓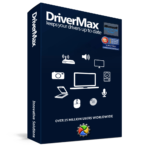 DriverMax Pro - 1 year subscription (82% Off)
30-Day Money Back Guarantee & Free Technical Support
$57.75
80% Off on DriverMax Pro Lifetime license ↓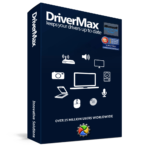 DriverMax Pro - Lifetime subscription (80% Off)
30-Day Money Back Guarantee & Free Technical Support
+ FREE GIFT Advanced Task Manager
$149.00
80% Off DriverMax Pro 2-year License ↓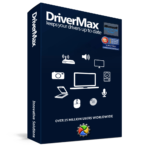 DriverMax Pro - 2 Year subscription (80% Off)
30-Day Money Back Guarantee & Free Technical Support
$72.55
55% Off on DriverMax Pro 1-month license ↓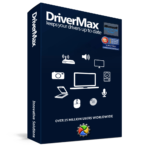 DriverMax Pro - 30 Days subscription (55% Off)
30-Day Money Back Guarantee & Free Technical Support
$19.90
DriverMax Pro Key Giveaway is unavailable at this moment.
Please note that once you signed in, do not close this page. You will be shown how to get this offer for free.
Also, check out the latest software giveaways that are available here on the software giveaway page.
DriverMax Pro - Giveaway
Click on Get button →
Please enter your name and email address. Then click Absenden.
You will then receive an email with the serial number. If this email does not arrive within five minutes, please check your SPAM folder!
Keep your registration data secure and inaccessible to third parties.
For free software there is no free technical support as well as no updates.
$57.75
Please Report if DriverMax Pro Deal/Discount Coupon/Giveaway has a problem such as expired, broken link, sold out, etc.