Breaking News — World's 1st Solution to Remove BD-J Protections from 4K Blu-rays Is Here. To celebrate this release, Before Feb. 24, we're offering a 35% deep discount on UHD Copy, UHD Ripper, Passkey for Blu-ray and all the other UHD relevant DVDFab singles and bundles. Don't take too long!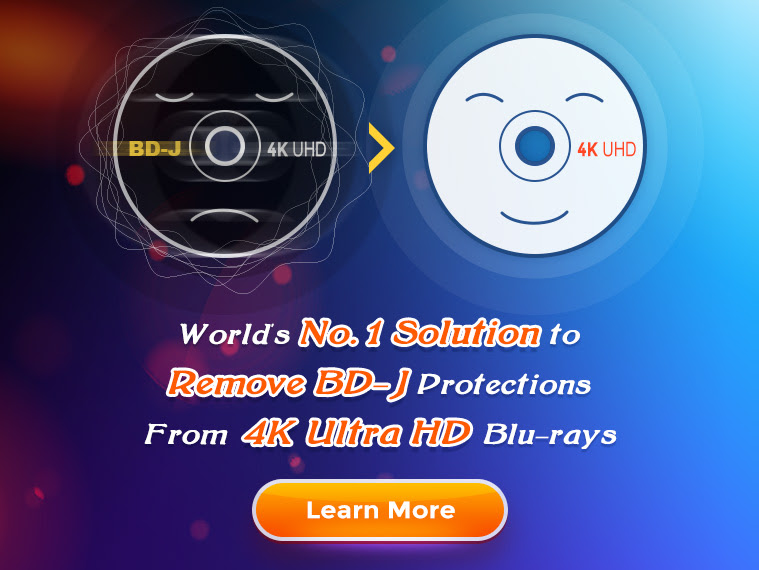 Groundbreaking: A Solution to Remove BD-J from 4K Blu-rays! With the release of the Midway (2019), BD-J protection, as it is planed, finally comes to 4K Ultra HD Blu-rays.
If you're having difficulties copying or converting this 4K Blu-ray disc, time to update your DVDFab 11 to the latest, in which, we've just introduced the solution — the UHDPath, working in conjunction with StealthyClone, to remove the BD-J protection, and find the correct main title from those fakes for you to make backup copies.
Excellent
UHDPath, similar to its Blu-ray and DVD siblings, is a UHD disc analyzing algorithm to help DVDFab users with the decryption of 4K Ultra HD Blu-ray discs, and it is included in the UHD Copy and UHD Ripper products in DVDFab 11, and the Blu-ray version of the Passkey software.
UHDPath Release Promo: Save 35% on All DVDFab UHD Relevant Products
$29.18 - $135.85
$44.90 - $347.00