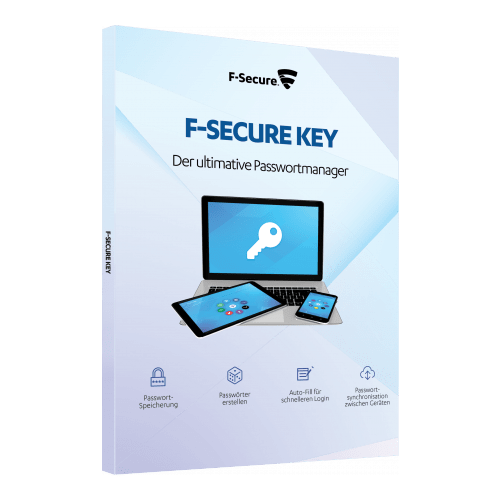 100% Free Voucher on F-Secure KEY Premium – Protects and Sync All Your Passwords Across All Your Devices
Protect & Synchronize your passwords real-time across all your devices. You only need to remember one master password — F-Secure KEY Premium remembers the rest! Get F-Secure KEY Premium for free with a free voucher code now for a limited time!
Free Premium Voucher | No Payment | Free 12-month Premium Subcription
F-Secure KEY Premium Review at a Glance
F-Secure KEY Premium is an app that keeps all your important credentials in one secure password manager. With F-Secure KEY Premium, you can store all your passwords, log-ins, PIN codes and other credentials easily, securely and privately. The password generator in KEY creates strong, unique passwords for you – you just need to set a master password. This is the only thing you need to remember.
Your master password and the master encryption key are never stored anywhere. The encryption keys live only when you use the product. This means, however, that there is no way to recover your password or data if you forget the master password. The guiding design principle for F-Secure KEY Premium is to respect and protect the anonymity of their users. They also don't track you when you synchronize your data across devices. The F-Secure KEY Premium servers are owned and operated by F-Secure within the European Union in compliance with Finnish law and applicable to EU rules.
back to menu ↑
Features
Key Features of F-Secure KEY Premium:
Password Storage – Store all your passwords, logins, emails, PIN codes, and credit card and online banking credentials securely
Password Status – KEY helps you to improve your passwords by grouping your passwords based on their quality.
Breach Alerts – Breach alerts on Android and iOS notifies you when a popular service has been hacked resulting in potential risk of your own account being compromised
Sync with Premium – If you choose to buy premium you can sync all your passwords securely across all your devices making it easier to access them no matter where you are
back to menu ↑
Requirements
To run F-Secure KEY Premium with optimum reliability and performance, your system should match the following requirements:
Windows 7 or later, OS X 10.10 or later, iOS 9 or later, Android 4.0 or later
back to menu ↑
Download
Not sure if F-Secure KEY Premium does what you need? Try it out now. Please feel free to download F-Secure KEY here. KEY by F-Secure has been tested professionally and we are assured that no viruses, Trojans, adware or malware contained.
back to menu ↑
Buy Now
F-Secure KEY Premium Voucher retails for $32.99/Year, But, on our website, THE Software Shop, you can get F-Secure KEY Premium Voucher for free. Please refer to "Software giveaway" tab below. This offer is available for a limited time!
F-Secure KEY Premium Giveaway is available now for a limited time!
Please note that once you signed in, do not close this page. You will be shown how to get this offer for free.
Also, check out the latest software giveaways that are available here on the software giveaway page.
Thanks for reading F-Secure KEY Premium Review & Enjoy Free Premium Voucher. Please Report if F-Secure KEY Premium Giveaway has a problem such as expired, broken link, sold out, etc while the deal still exists.