Featured
20% Off Coupon on Malware Killer by iolo® technologies – A Perfect Unique Malware Remediation Software – for Windows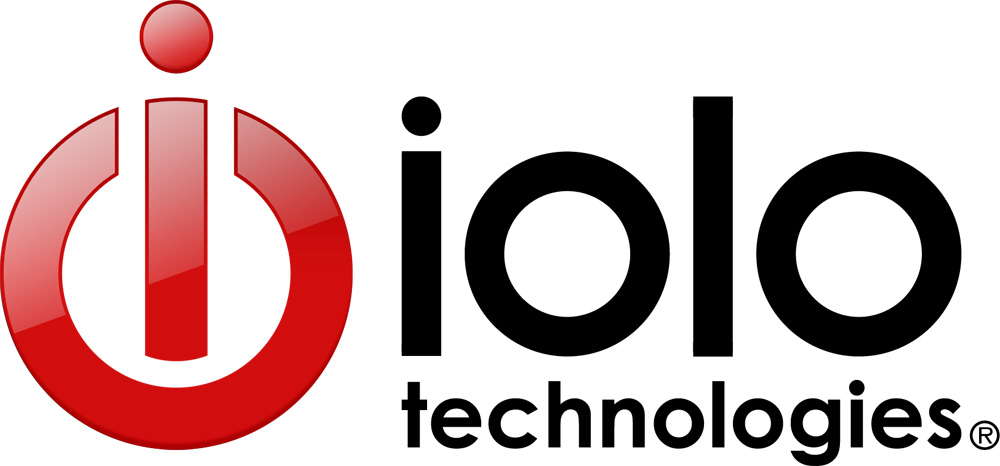 Discover and remove dangerous malware faster! The perfect complement to real-time protection, as it finds and eradicates malware when all else fails. Get Malware Killer includes a license code with 20% discount coupon now!
20% Off | 30-days Moneyback Guarantee | Secure Payment | 24×7 Customer Support
Malware Killer Review at a Glance
Malware, the catchall term for any type of Malicious software causing harm to your computer, is a rapidly growing threat today as almost one million new viruses, worms, Trojans, rootkits and species of spy- and ransomware are released daily. Yet most anti-malware software on the market only blocks malware and has no way to remove it from a computer once infected. Several antivirus manufacturers instead even direct customers to costly premium phone support to help remove malware remotely. So what do you do when your antivirus protection has missed something or become outmoded or compromised? Don't Worry! Be happy! Malware Killer finds and eradicates it!
Malware Killer™ by iolo® technologies is a unique malware remediation software which uses proprietary Scan Cloud™-based scanning and analysis, enabled by its own carefully developed heuristics algorithm to dramatically reduce detection time for brand new outbreaks. This method allows Malware Killer to continually add to a vast "reputation database," and even detect previously unknown threats. Generic malware removal tools are not adept at this. While they may employ some form of suspicious file behavior monitoring, many are clumsy and overly aggressive, removing by accident non-malicious files important to the user.
Whenever Malware Killer finds suspicious samples, they are sent to the Scan Cloud Sandbox where they are safely analyzed, after which the malware detection engine is immediately made all the more powerful. This malware removal then shares this increased detectability with all of its users, even on machines where the Scan Cloud functionality is turned off.
What is the Scan Cloud Sandbox? The Scan Cloud Sandbox is the sequestered safe space where Malware Killer analyzes suspicious files. The results of Scan Cloud Sandbox analysis are then used to add to Malware Killer's ever-growing reputation database. This iolo's anti-malware dispenses the updated information to all users, thereby continuously making the detection engine smarter and better able to detect very recent or even previously unknown threats.
Malware Killer is the perfect complement to real-time protection, as it finds and eradicates malware when all else fails. It is important to have real-time, VB100-certified anti-malware protection such as iolo System Shield®, found in both System Mechanic Pro® and Phoenix 360. This iolo's anti-malware is included in Phoenix 360 as well. To sum up, your AV protection is like the pest traps that keep invaders out. Malware Killer is the home visit of the Exterminator.
Features
Key Features of Malware Killer:
Unique among malware remediation software
Uses proprietary Scan Cloud™-based scanning and analysis
Features a carefully developed heuristics algorithm
Dramatically reduces detection time for brand new outbreaks
Continually adds to a vast "reputation database"
Can even detect previously unknown threats
Cloud-based malware analysis and remediation
Eradicates newest types of malware
The fast detection time for latest threat outbreaks
Requirements
To run Malware Killer with optimum reliability and performance, your system should match the following requirements:
System Requirements for Windows OS:
Supported OS: Windows® 10, 8.1, 8, or 7
At least 65 MB of available hard disk space
Minimum 512 MB RAM (optimal 2 GB)
Internet connection
Windows Administrator user account
System Requirements for Mac OS:
Download
Not sure if Malware Killer does what you need? Try it out now. Please feel free to download Malware Killer for Windows here. Malware Killer by iolo technologies has been tested professionally and we are assured that no viruses, Trojans, adware or malware contained.
Malware Killer is now available for installation from within the Phoenix 360 Active Panel (aka "Phoenix 360 launcher"). To install and activate Malware Killer:
Install & launch the Phoenix 360 Active Panel.
Click on the Malware Killer icon and follow the steps in the installation wizard to complete the installation.
Buy Now
Malware Killer retails for $24.95, But, on our website, THE Software Shop, you can save on your purchase of its license key with a 20% discount coupon code. This offer is available for a limited time!
ORDER HERE

You also might like

Software Giveaway
Malware Killer - Full
The nuclear option you call upon to find and eradicate it.
30-day money back guarantee
Free Technical Support
Free Updates/Upgrades
*The discount coupon & your local VAT (Value added tax - if available, vary by country) will be applied at checkout automatically including your local currency will be converted.
$24.95
Recommendation
Introducing System Mechanic® Ultimate Defense™ (previously Phoenix 360), 7 innovative products including ...
Malware Killer Activation Key Giveaway is unavailable at this moment.
Please note that once you signed in, do not close this page. You will be shown how to get this offer for free.
Also, check out the latest software giveaways that are available here on the software giveaway page.
Thanks for reading iolo Malware Killer Review & Enjoy the discount coupon. Please Report if Malware Killer Discount Coupon/Deal/Giveaway has a problem such as expired, broken link, sold out, etc while the deal still exists.
Excellent
We look for software products that work well with others and yet provide an enhanced level of security with a minimum local resource demand and of course all at a reasonable cost. We have found that the Zemana products meet just such parameters. We highly recommend the Zemana AntiLogger as a cost effective way of staying ahead of the "bad guys". William H. Jett President Techware USA, Inc.
PROS
Financial Malware Protection
Keystroke Logging Protection
Screen Capture Protection
IntelliGuard - Cloud Powered Early Response System
Webcam Hijacking Protection
Microphone Hijacking Protection
Clipboard Remote Access Protection
System Intrusion Protection