Unlike many traditional photo editors, Luminar AI doesn't use "Artificial Intelligence" as just a marketing catchphrase. Innovation is the core of Luminar AI. Unlock new possibilities of this AI-powered Photography Tool. Get 43% Off on Luminar AI Pre-Order!
Create landscapes so real you can feel the wind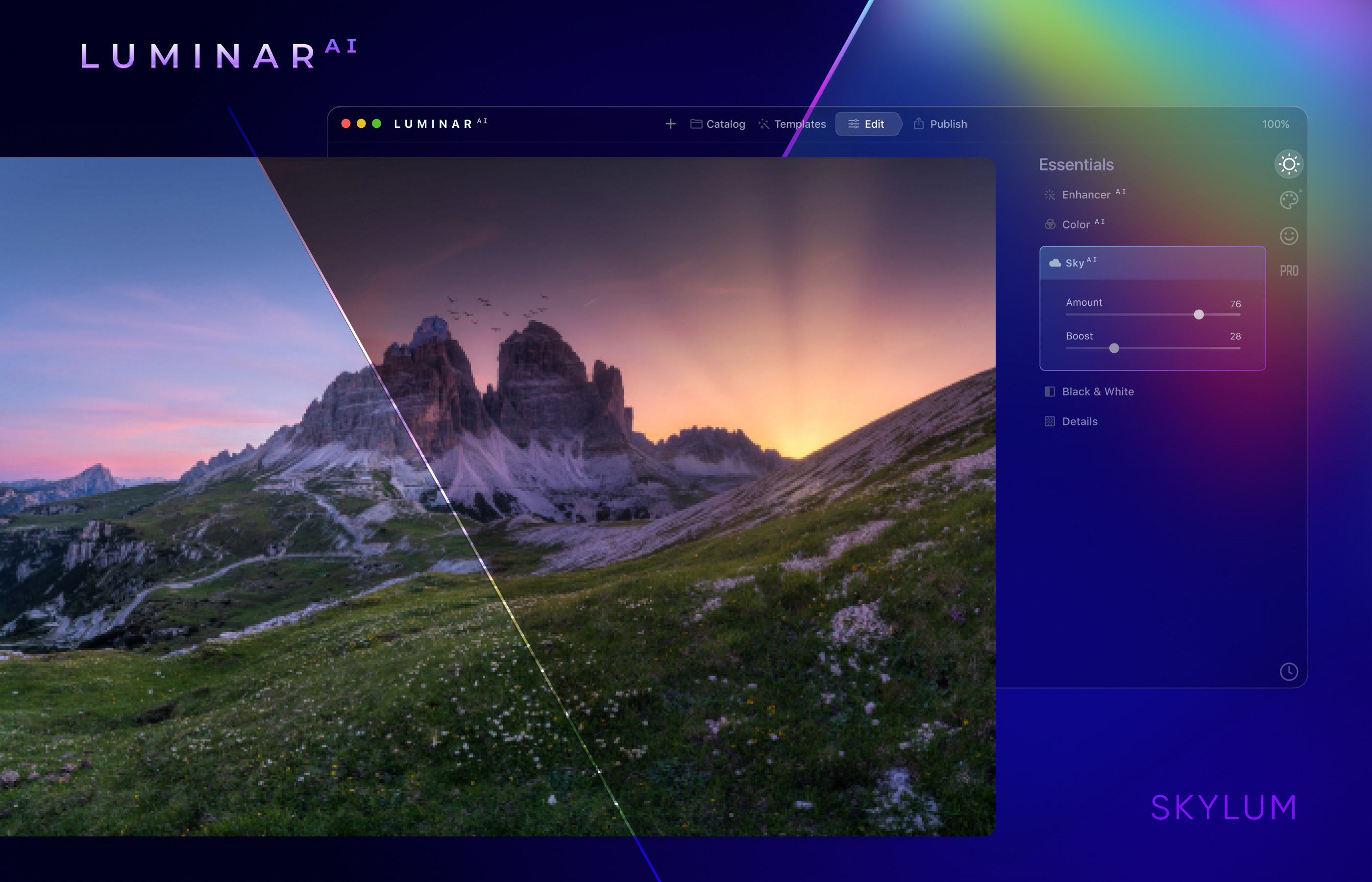 Reveal the true beauty of the world with cutting-edge tools for outdoor photography. Luminar AI brings everything you need to enhance details, perfect colors, and create drama. Forget masking, confusing sliders, or layers.
Give a magic touch. For people & portraits!
The revolutionary AI works magic on faces and bodies of all shapes, ages and colors. And the best part? You won't be forced to perform manual selections, masking, layering and other tedious tasks of traditional photo editors.
Get great photos. And your life back.
You edit your images because you want them to look great. But traditional photo editors take a lot of skill and even more time. Skylum heard you … we hate all that extra work too.
Skylum has dedicated over 150,000 hours to solving these types of problems for you (and millions of other creative people). They've put the best photographers and brightest engineers on the same team.
Why preorder Luminar AI now?
Get Pre-order Luminar AI that coming this holiday season at 43% discount. Your happiness is guaranteed. Skylum, the developer of this software provides a 30-day money-back guarantee from the product release date.
LuminarAI comes out later this year. But you can get exclusive benefits by preordering now. It's a win-win situation.
Save money with the best price.
Secure peace of mind with a full money-back guarantee for a month after shipping.
Be the first to get LuminarAI when it ships.
Discover secret information about LuminarAI with access to the private community AI Insiders.
You deserve to create amazing photos easily. Lock in the best deal.

43% Off on Luminar AI Pre-Order – Unlock new possibilities of AI-powered Photo Tool