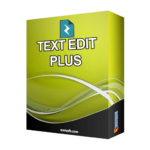 Expired
100% Software Giveaway: Text Edit Plus V8.8 (Free License Key) – Simple Text Document Creator & Editor – for Windows
Easily create new text documents or modify existing ones. Get Text Edit Plus V8.8 full version with a license key for FREE!
FREE Full Version!
Text Edit Plus Review Video - Tutorial
100% Software Giveaway: Text Edit Plus V8.8 (Free License Key) – Simple Text Document Creator & Editor – for Windows
Text Edit Plus Review at a Glance
Text Edit Plus is a simple text editor that enables users to easily create new text documents or to modify existing ones. The application is designed as an alternative to Notepad, by offering a wider set of features such as dark mode, spell checker, PDF export and text statistics.
The text editor has some really excellent features, and if you will take just a little time (no more than, say, 10 minutes) to learn how they work, you will be very much rewarded. Have found this to be the very best of all similar programs have tried. And, too, if you have questions about anything, the folks at the other end get back to you immediately, such was the experience here. Do recommend this to you.
back to menu ↑
Screenshots of Text Edit Plus
back to menu ↑
Features
Key Features of Text Edit Plus
Installer and USB/Portable editions
Dark mode and classic light mode
Spell Checker
Export to HTML
Export to PDF
Change background color and font properties
Encoding support: ANSI and Unicode (UTF-8)
Full screen display
Open, edit, save, print plain text files
Generate quick text statistics
Real-time line numbers display
Regular Expressions (RegEx)
Run with external executables
High-DPI awareness for wide screens such as Full HD and 4K
Select columns by using Alt key
Insert date and time
Insert numbers
Insert text into beginning or end of lines
Load files using drag & drop
Insert filenames using drag & drop
Drag & drop selected text
Import picture as text (ASCII art)
Highlight even lines
KeyPress simulator
Randomize lines
Move line up and down
Clip lines
Combine lines
Convert erroneous UTF-8 to ANSI
Convert non-English chars to English chars
Delete first & last chars of all lines
Delete numbers [0-9]
Delete alphabetic [a-z] [A-Z]
Delete non-alphabetic
Delete alphanumeric [a-z] [A-Z] [0-9]
Delete non-alphanumeric
Delete empty lines
Delete duplicate lines
Filter lines
Generate word list
HTTP encode
Reverse line sequence
Reverse line contents
Split lines
Sort lines alphabetically (alphabetize)
Sort lines using line length
Trim lines (left, right, both)
Lowercase and uppercase conversion
Compare 2 texts
Cipher: encode and decode text using password
Generate e-mail list
Find erroneous e-mails
Transform IDs
Show active line number, column number
Open file using parameter
Find and replace string
Wordwrap
Stay on top
Convenient to run portable
back to menu ↑
Requirements
To run #THE SOFTWARE with optimum reliability and performance, your system should match the following requirements:
Windows 10/8.1/8/7/Vista/XP (32-bit and 64-bit)
back to menu ↑
Downloads
Not sure if #THE SOFTWARE does what you need? Try it out now. Please feel free to download #THESOFTWARE here. #THESOFTWARE has been tested professionally and we are assured that no viruses, Trojans, adware or malware contained.
Windows – Installer Windows – Portable
back to menu ↑
Buy Now
Text Edit Plus is available for $15.00. But, through THESOFTWARE.SHOP, You can get Text Edit Plus license with our exclusive discount coupon.
You can also get Text Edit Plus V8.8 Full Version with a license key for FREE in the Giveawy tab below. This offer is available for a limited time!
Order Here!

You also might like

Giveaway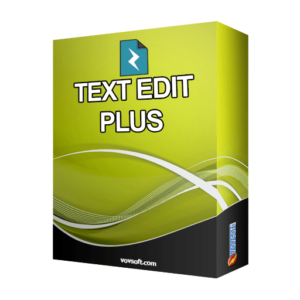 Text Edit Plus - Lifetime
Edit text files, generate quick stats
Lifetime License for 1 PC
Export text stats to CSV file
Commercial use allowed
No nag screen, no ads
Ability to disable update notifications
Lifetime free updates
Free Product Updates for a lifetime
Free Technical Support by Vovsoft Team
$15.00
Vovsoft Universal License - Lifetime (89% Off)
53 Programs Bundle - Get Universal license key for all Vovsoft applications
Activate all 53 Vovsoft Programs
Lifetime license for all software
FREE All future updates
Lifetime free updates!
Free Support by VOVSOFT
Instant activation license key via e-mail.
No trial limitations.
No nag screen, no ads.
Platform: Windows
$95.00 $795.00
Text Edit Plus Giveaway is available now FREE for a limited time!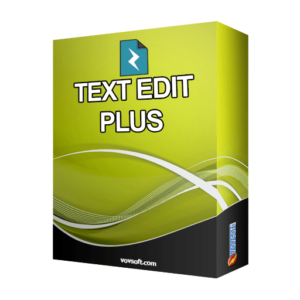 Please note that once you signed in, do not close this page. You will be shown how to get this offer for free.
Also, check out the latest software giveaways that are available here on the software giveaway page.
NOTES:
– All prices shown here are in listed USD (United States Dollar).
– Such promotional programs are subject to change without notice, from time to time in our sole discretion.
– Data may vary based on different systems or computers.
---
Thanks for reading Text Edit Plus Review & Enjoy the discount coupon. Please Report if Text Edit Plus Discount Coupon/Deal/Giveaway has a problem such as expired, broken link, sold out, etc while the deal still exists.