BEST OFFER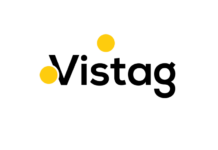 96% Off on Vistag Premium Special with Lookbook Feature – Lifetime Access – Content Interactive and Shoppable Creator for Images
Create shoppable images with a simple-to-use on-site editor, use analytics to see time spent on pictures, clicks, interactions, etc., and display item image and description with a shoppable link. Get a lifetime access to Vistag Premium for 10 Website now for just $49 (96% Off)! Best for: influencers, bloggers, and affiliates.
You save $1151.00 | Lifetime Access | 60-day Money-back Guarantee | Secure Payment | 24×7 Customer Support
96% Off on Vistag Premium Special with Lookbook Feature – Lifetime Access – Content Interactive and Shoppable Creator for Images
96% Off on Vistag Premium Special with Lookbook Feature – Lifetime Access – Content Interactive and Shoppable Creator for Images
Vistag Premium Review at a Glance
Bloggers and influencers boy, do I have a treat for you? do you ever spend hours upon hours choosing the perfect outfit or products to promote on your blog, you take great pictures, and yet they fall flat? wouldn't it be nice if your readers could just click on the products from your image and magically be transported to the product page using your affiliate link if this sounds like a dream then you'll definitely want to stick around for Vistag Premium.
Vistag Premium is a tool that allows you to create shoppable images which means you can start earning money money money off of the images on your blog. You can put tags into your photos and label the products shown. You can add vistags of products, brands and short texts. This is a solution for people who want to make images on their website shoppable and more interactive.
Besides the tagging tool, Vistag Premiumprovides users with analytics, which can help them to understand how their visual content works. In the dashboard you will get information about which tags were mostly used (e.g. red skirt, Nike, Festina) or how much time users had spent hovering over the photos and on the particular products.
How does it work?
How easy it is to turn your blog into a money-making machine. Once you've signed up for Vistag, you can install it on your website by copying and pasting a snippet of code or if you have a WordPress site, you can use the Vistag Premium WordPress plugin. Once you've installed Vistag, you'll notice that each image on your site has this yellow button hovering on the side. Only website admins will see this yellow box, so you don't have to worry about your readers seeing it. With that yellow box, you can place a shop of a link within any images.
For example, let's say you want to tag a pants picture with your affiliate link for the product so, in order to set that up, you would click on the Vistag icon and click on the item that I would like to tag. And then place your affiliate link into the Vistag Premium editor. as you can see, Vistag visits the URL you've used and retrieves the image and description of the item from the website. Once you've got all of the information, click on save and Vistag Premium places an icon on the shoppable product. Now you can see that any time someone clicks on the link and makes a purchase, you'll earn money. With Vistag Premium, you can create many links within an image.
So if you are ready to start earning money from your images on your blog then you'll definitely want to check out Vistag.
Features
Key Features of Vistag Premium:
3 Vistag types (product, weblink, text) and more to come
Custom vistag colors
No watermark
48 hours support
Detailed analytics
UTM parameters
Google Analytics
Affiliate ready
Analytics
Lookbook
GDPR Compliant
Free Plan
Not sure if Vistag Premium does what you need? Try it out now. Please feel free to get a Vistag Free plan here. This product has been tested professionally and we are assured that no viruses, Trojans, adware or malware contained.
Free Plan:
1 websites
1 user
10k monthly pageview
Register Now: Free Plan
Buy Now
In today's lifetime deal, you will get this Vistag Premium Special Plan which includes:
3 admins
10 websites
1.5M page views a month across all sites
3 Vistag types — product, weblink, text (more to come soon!)
No branding
Lookbook (It makes special which is not available in the regular Premium plan)
priced at $1200.00, But, through our website, THE Software Shop, you can get a lifetime access to this special plan for just $49.00 (96% Off – Save $1151.00) . This offer is available for a limited time!
ORDER NOW

You also might like

Giveaway
Vistag Premium Special - Lifetime
Lifetime Membership/10 Websites
Get a lifetime access to Vistag Premium with a lookbook features
Lifetime access to Vistag's AppSumo Plan
Can be used on up to 10 websites
3 admins
1.5M pageviews a month across all sites
Stackable

Stack up to 3 codes.
Each code unlocks an additional 3 admins, 10 websites, and 1.5M page views
Get additional in total 30 websites, 9 admins, 4.5M pagev iews

3 Vistag types (product, weblink, text) and more to come
No branding
Affiliate ready
Analytics
Vistag Lookbook
Includes updates to Premium Plan
GDPR Compliant
60-day money back guarantee. No matter the reason.
$1200.00
Vistag Premium Giveaway is unavailable at this moment.
Please note that once you signed in, do not close this page. You will be shown how to get this offer for free.
Also, check out the latest software giveaways that are available here on the software giveaway page.
NOTE:
– All prices shown here are in listed USD (United States Dollar). Your local currency will be converted automatically, You can also switch to any other currencies during the checkout process.
– The discount coupon & your local VAT (Value added tax – if available, vary by country) will be applied at checkout automatically.
– The order(s) for the software are processed by the AppSumo company. This company accepts paying on-line, via PayPal, by fax, bank-wire transfer, check, cash, or purchase order.
– You will receive a notification e-mail from AppSumo when your order is processed which will also include your license information.
– Such promotional programs are subject to change without notice, from time to time in our sole discretion.
– Data may vary based on different system or computer.
– Even though your deal is lifetime, you must redeem your code(s) by March 1, 2019
User & Media Reviews
What are their users saying? Why they loved it?
Yep… i love a simple idea.
An insta buy for me without even trying. Once logged in – so simple and timesaving… it's beautiful. Anything that makes the user process for the developer, client, or visitor more efficient – love it.
If you use real analytics and any of the link shortening/ pixel tools offered by Appsumo then you'll know my plan already. Create my own links, attach them to pictures, and send tracked viewers through where I want with hopefully better CTR's. Look at my analytics. Adjust my images.
I will I look forward to the stacking options.
ps – link shortening; ya i'm talking bout you Rocketlink.
pps – roadmap??
I love the fact that it's easy to set up and it's really look great on my website. This app is great for anyone who teach online as well not just for an online shop. There is a lot of thing you can do with vistag. 😊 Definaye will buy more codes.
Much better than linklay
This is what Linklay should of been. Rollover hints/clickable images done well can dramatically boost sales and make a product more enticing. Removed 1 taco because would like to see more than 3 options (e.g. maybe video support/appearance customization options (e.g. font size/style, background colours, etc).
Having great special
Vistag developed very simple ways to set up shoppable image tag on your image. Just log in and click on add Vistag, it will place cookies on your selected domains. Now, you can add the shoppable image tag on any image on your website

So many possibilities and active customer service
Even though I was a bit hesitant with the lack of responses from the Vistag Team to all the questions in the Q&A area I knew that this concept could really boost my conversions so I decided to buy one license and try it out.
I was not disappointed with the impact on my site. It looks great and really gives me one up on the competition in terms of UX and the shopping experience.
The team and the product is great, albeit product still needs a little tweaking.
In summary – great product with a great team! If and when these little kinks get ironed out I'll be stacking for sure!
Keep up the great work!!
---
Thanks for reading Vistag Premium Review & Enjoy the discount coupon. Please Report if Vistag Premium Discount Coupon/Deal/Giveaway has a problem such as expired, broken link, sold out, etc while the deal still exists.