Uninstall applications thoroughly – including all menu entries, shortcuts and registry keys. Get Ashampoo UnInstaller 9 full version with a license key for FREE!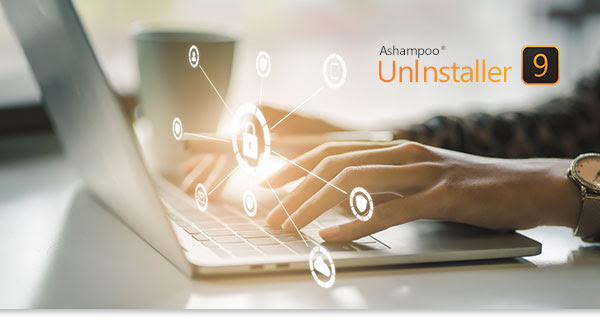 ensure that no program residues are left on your PC when you remove software again. The tool also removes browser extensions for Chrome, Firefox, Edge and Opera without leaving any residue.
The free full version of "Ashampoo UnInstaller 9", which you can download exclusively from THE SOFTWARE SHOP, automatically monitors all new installations and creates a snapshot beforehand. This gives you the opportunity to come back to this restore point again and again.
It is particularly useful if you drag and drop an installation file into the program window: "Ashampoo UnInstaller 9" then starts the installation process and monitors every entry. In addition to the delete functions, the deinstaller offers numerous additional tools: for example a drive cleaner to clean up the hard drive, a registry optimizer, an internet cleaner and a startup tuner.
Ashampoo UnInstaller Special Offer
Get the latest version with a discount of up to 63%!
$17.00 $40.00
Uninstall applications completely & Protect yourself against unwanted software installations
Free Ashampoo Uninstaller 9 Key Giveaway
For a limited time, Get Ashampoo Uninstaller 9 full version with the license key for FREE! To get it for free:
Click on the checked BUY NOW button above and you will go to the Ashampoo Uninstaller Deal page
On the deal page, go to the BUY NOW SECTION and open the giveaway tab
On the giveaway tab, enter your email to open the offering box that contain the buy link to get your own license key for free.
Read the HINTS on the offering box for the next instruction to get the license key for free & activate the full version!
Enjoy the full version software!
100% Software Giveaway: Ashampoo UnInstaller 9 License Key – Free Full Version – for Windows