Refresh your old video and photo memories with AI Technology. Get Up to 50% off on DVDFab Enlarger AI & Photo Enhancer AI by selecting your favorite features!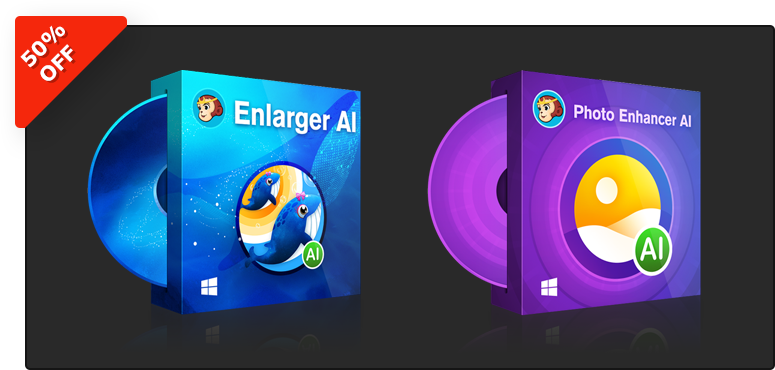 Do you have low-quality videos and photos that need to be improved? Now DVDFab Enlarger AI and Photo Enhancer AI can help you.
Videos and Photos taken on older mobile phones or cameras can now be upgraded to create stunning results that look comparable to those shot using professional equipment. With Enlarger AI, you can also easily enjoy the 1080k video experience.
Join us by selecting your favorite features or leave a comment, and easily win up to 50% OFF on these amazing AI-based tools. Additionally, don't miss out on the last chance to get 40% OFF the upgraded DVDFab All-in-one from the Anniversary promotion page.
Up to 50% off on DVDFab Enlarger AI & Photo Enhancer AI – Optimize your videos & photos with AI – for Windows
34.99 - $64.99
79.99 - $199.99