Come and check out what we have for you this year — before July 18, up to 50% deep discounts are offered on their wildly popular single products and bundles, covering major copy tools, ripper tools, video conversion and downloader tools, and more!
DVDFab All-In-One Lifetime, Get Free Gift – 86% Off
22-In-1 complete DVD/(4K UHD) Blu-ray/Video solutions, a versatile combo of all the powerful products in DVDFab 11. 5 more products than it was one year ago, 11 more than it was two years ago.
Gift 1: $30 Amazon Gift Card
Gift 2: Extended Download Service — Download all the current and previous versions of the products you've purchased whenever you need.
Only $99 for Existing AIO Users to Upgrade to Prime Member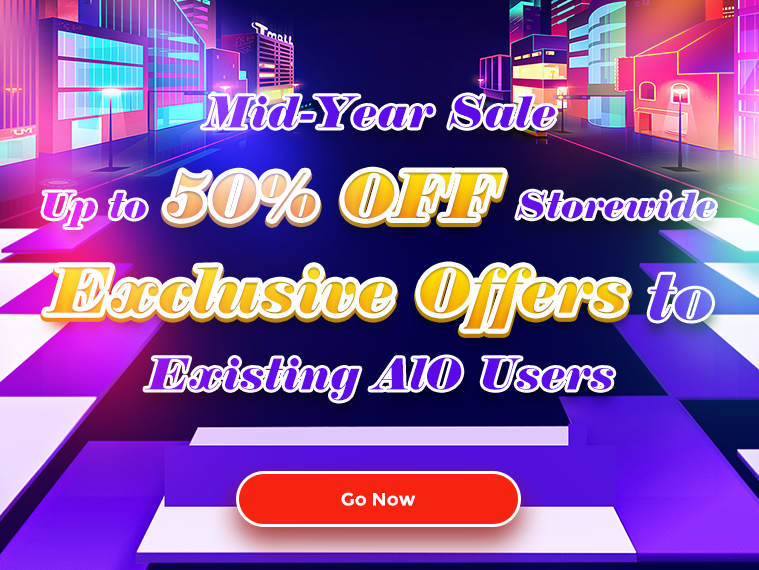 DVDFab Prime covers almost all the products and services we currently have and will have in the future. Its value is constantly growing as more products join in, 3 products have been included since 2019. Now during our Mid-Year Super Sale, existing All-In-One users can get this superior membership at only $99/year, plus an exclusively designed 17″ Business Backpack.
40% OFF Hot-Selling Bundles
Save more with product bundles up to 40% Off for the following:
DVD Copy + DVD Ripper (Lifetime)
Blu-ray Copy + Blu-ray Ripper (Cinavia Included) (Lifetime)
Passkey for DVD & Blu-ray (Lifetime)
UHD Suite (Lifetime)
DVDFab Star Singles up to 50% OFF
Enjoy 50% discount on their best selling single products:
DVD Copy (Lifetime)
DVD Ripper (Lifetime)
Blu-ray Ripper (Lifetime)
Player 5 Ultra (Lifetime)
Video Downloader (Lifetime)
Video Converter (Lifetime)
30% OFF Sitewide
Enjoy storewide 30% OFF with code MIDD30 for other DVDFab Products.
DVDFab Mid-Year Sale 2019 – Up to 50% OFF Star Products & Bundles
$25.93 - $258.30
$39.90 - $1918.40