Boost your system and data security by adopting a hacker's mindset. For a short period, you can avail the 7th Edition of Hacking For Dummies, usually priced at $18.00, at no cost.
---
In an era where our smartphones, laptops, and computers have become integral parts of our lives, safeguarding our personal and business data is paramount. The digital landscape has brought convenience and productivity, but it has also introduced vulnerabilities that malicious actors can exploit.
Enter the e-book "Hacking For Dummies, 7th Edition," a valuable resource that equips readers with the tools to think like hackers and secure their digital domains. With a value of $18.00, this e-book offers essential insights for anyone seeking to fortify their digital security defenses.
Why Cybersecurity Matters
In a world driven by technology, cybersecurity isn't just a concern—it's a necessity. The prevalence of hacking, data breaches, and cyberattacks underscores the urgency of protecting sensitive information. Whether you're an individual or a business owner, the risks are real. This e-book steps in as a guiding light, illuminating the path toward a more secure digital existence.
Introducing "Hacking For Dummies, 7th Edition"
At the heart of this endeavor is the e-book "Hacking For Dummies, 7th Edition," an installment in the renowned "For Dummies" series. Designed to be accessible to all, this resource demystifies the world of ethical hacking and cybersecurity. It's a map for beginners and professionals alike, navigating the complexities of vulnerability testing and penetration assessment.
Navigating the Digital Landscape
Our devices are more than tools; they are repositories of personal and sensitive data. The e-book acknowledges this reality and empowers readers to safeguard their digital assets. It's a guide for understanding and implementing data privacy and security techniques, ensuring that bad actors remain on the outside looking in.
Ethical Hacking and Cybersecurity Techniques
Ethical hacking isn't about subversion; it's about proactive defense. The e-book educates readers on the art of thinking like hackers to uncover vulnerabilities before they are exploited. This involves vulnerability and penetration testing, crucial components of a robust security strategy.
Key Topics Covered in the E-book
The e-book delves into crucial topics, including securing Wi-Fi networks, fortifying Windows 11 installations, and addressing the security implications of remote work. With practical insights, it empowers readers to assess and enhance their digital fortifications.
Continuous Security Checkups
Security is not a one-time affair; it's an ongoing commitment. The e-book advocates for consistent security assessments, bolstered by freely available testing tools. By adopting a proactive stance, readers can continuously safeguard their information.
Adapting to Modern Challenges
The e-book is a timely resource, considering the disruptions brought about by the COVID-19 pandemic. The prevalence of remote work and emerging technologies has redefined the cybersecurity landscape. As businesses adapt, this e-book provides a compass for navigating these changes securely.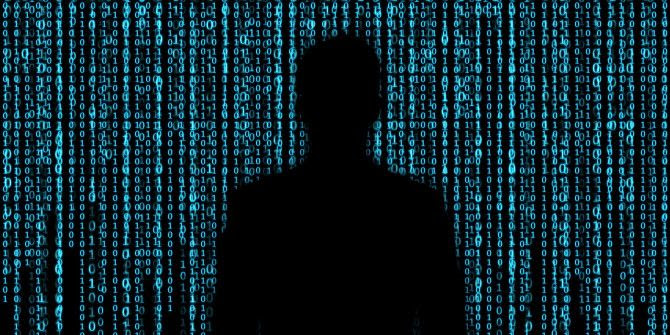 The Value of Ethical Hacking
Understanding malicious intent is key to robust defense. Ethical hacking, explored in the e-book, offers insights into the minds of attackers, enabling better protection against potential threats. It's an ongoing journey of learning and improvement.
Creating a Secure Environment
Putting theory into practice, the e-book guides readers through the implementation of security countermeasures. By following its guidance, individuals and businesses can establish a strong line of defense against external threats.
About "Hacking For Dummies"
The e-book serves as a comprehensive reference guide for security testing. It covers technical and nontechnical tests, offering detailed methodologies and specific countermeasures. It's a resource that bridges the gap between theory and action.
A Comprehensive Approach
In a sea of potential vulnerabilities, the e-book focuses on the significant security risks that demand attention. It employs the Pareto principle, helping readers identify the most critical issues that contribute to the majority of risks.
Engaging in Security Testing
To embark on a successful security assessment journey, readers are encouraged to acquaint themselves with the information in Part 1 of the e-book. Adequate preparation and planning are the foundations of effective security assessment.
Conclusion
The digital world is both wondrous and treacherous. "Hacking For Dummies, 7th Edition" serves as a guiding companion, empowering readers to understand, navigate, and secure their digital domains. With its accessible language and actionable insights, this e-book is a beacon of light in the realm of cybersecurity.
Free Ebook – Hacking For Dummies, 7th Edition (a $18.00 value)