Cold temperatures – hot deals! This chilly time of year is perfect for staying warm indoors and focusing on your next creative project. With the great MAGIX Winter Sale deals, you can get the latest versions of Movie Edit Pro, Photostory Deluxe and Music Maker Premium – not to mention their best add-on products – at unbeatable prices. They're available only for a limited time – so don't miss out!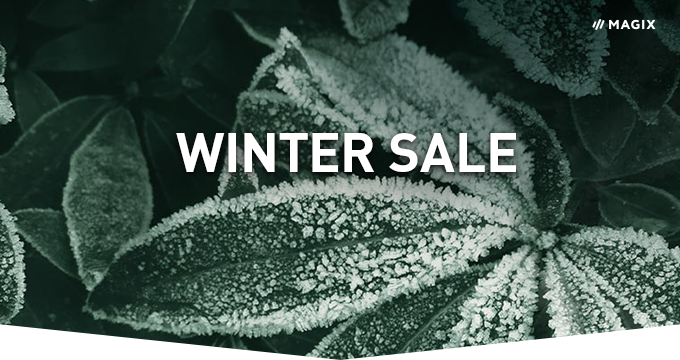 Movie Edit Pro 2020 Premium – Save US$257 – limited-time offer!
Intuitive video editing + creative effects! The new Movie Edit Pro is now up to 8.6x faster – and thanks to our advanced INFUSION Engine, developed in-house, preview playback is now completely smooth! State-of-the-art video stabilization and cutting-edge tools round out the new version. And for a limited time only, you'll also get two high-quality effects packs from proDAD and NewBlue (worth: US$208.00).
Photostory 2020 Deluxe – Save US$158 – limited-time offer!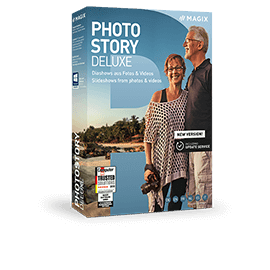 Turn your best photos into an entertaining slideshow! Save your precious memories forever – with Photostory Deluxe! Impress your audience with razor-sharp slideshows thanks to 4K export and new features for travel route animation in MAGIX Travel Maps, developed in-house. With an optimized transition menu and clearer Photo Explorer, working with Photostory Deluxe is more intuitive than ever before. Included in this exclusive offer: Get the brand-new Panorama Studio 3.3 and the Stylizers 5 Imagine filter set from New Blue (worth: US$138.95) at no extra charge!
Music Maker 2020 Premium Edition – Save US$50 – limited-time offer!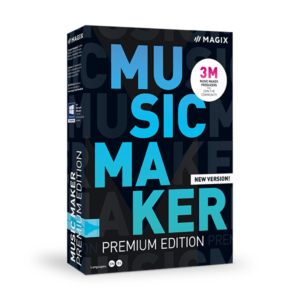 Produce hits – no previous experience required! 3 million fans worldwide – the one and only Music Maker! In the latest version, you'll get 2 coreFX Bundles, 5 high-quality mastering effects and 3 delay effects that no music software should be without. The integrated software SOUND FORGE Audio Studio stands for audio editing at the highest level and is the perfect complement to Music Maker! Take advantage of this offer and start making music today!
Other Magix Best Seller Products
Xara Web Designer Premium including add-ons: Now only $69.99, normally $134.94. – Saving $64.95.
Xara Designer Pro X including add-ons: Now only $159, normally $338.95. – Saving $179.55.
Xara Photo & Graphic Designer including add-ons: Now only $49.99, normally $94.94. – Saving $44.95.
ACID Pro Next 365: The 3-month subscription for only $1, normally $68.97.
SOUND FORGE Audio Studio 365: The 3-month subscription for only $1, normally $14.97.
SOUND FORGE Pro 365: Starting at only $9.99/month.
Samplitude Pro X 365: Starting at only $9.99/month.
And much more.
Storewide MAGIX Coupon Code
Looking for a different product? Save 20% on all regularly priced MAGIX products! with this MAGIX Coupon Code: WINTER2020 or Coupon Code: COLDMGX20 that valids until February 26, 2020.
PROS
Save up to $595.00
Best-Selling Products
MAGIX Winter Sale: Save big on Movie Edit Pro, Photostory Deluxe and Music Maker
$49.99 - $499.00
$208.94 - $799.00