We is thrilled to celebrate the launch of the MarkM5 theme by offering an unbeatable 98% discount on the Complete Mobirise Website Builder Kit.
MarkM5 is a versatile theme tailor-made for various niches, including clothing brands, personal branding, fashion cosmetics, shoe lines, personal stylists, costumiers, and model agencies. With its sleek design and modern aesthetics, MarkM5 ensures your website stands out in a crowded digital landscape.
Whether you're showcasing your latest fashion collection, highlighting your unique personal brand, or promoting your modeling agency's portfolio, MarkM5 provides the perfect canvas to make your mark online.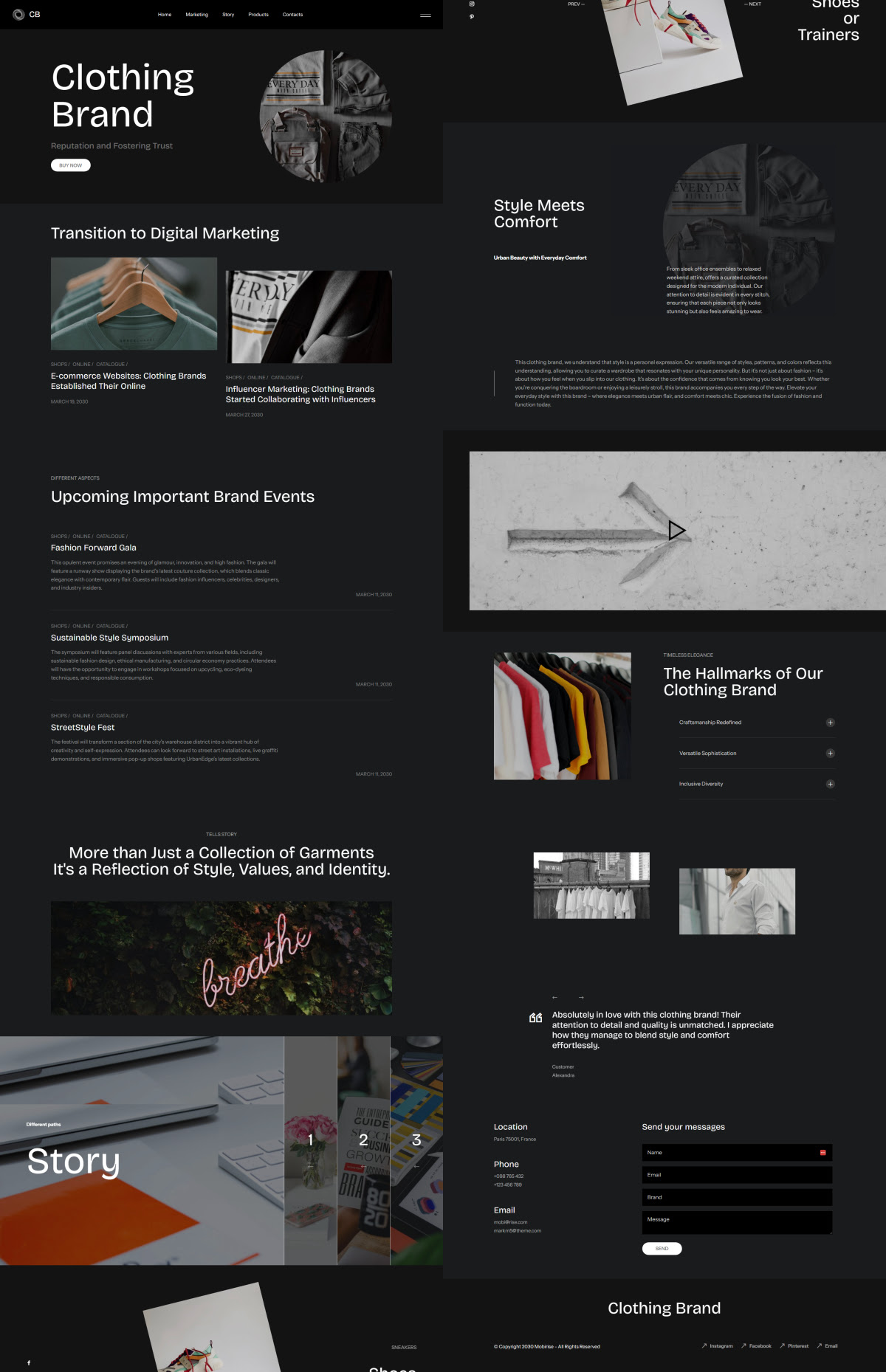 Mobirise Website Builder Kit – Your Ultimate Solution
To sweeten the deal even further, the MarkM5 theme is included in the Mobirise Complete Website Builder Kit. This kit is a treasure trove of web design resources that will empower you to craft the website of your dreams. Here's why this is an opportunity you don't want to miss:
1. Unbelievable Savings: $9500 Value for Just $95.00!
Yes, you read that right! Mobirise is offering Mobirise Website Builder Kit, which includes 8500+ awesome blocks and 185 premium themes/extensions, for an astonishingly low price of $95. This represents a jaw-dropping 99% discount off its original price, making it incredibly accessible for businesses and individuals alike. For less than the cost of a designer's hourly rate, you'll have access to an entire arsenal of web design tools.
2. Diverse Themes and Blocks
The Mobirise Complete Website Builder Kit isn't just about quantity; it's about quality too. With 185 premium themes and extensions to choose from, you'll find the perfect match for your brand. Whether your style is minimalistic, bold, or elegant, there's a theme that suits your vision. Plus, with 8500+ customizable blocks at your fingertips, you can effortlessly build unique and engaging web pages without any coding knowledge.
3. Future-Proof Your Website for One Year
One of the most exciting aspects of this offer is the promise of continuous improvement. When you purchase Mobirise Website Builder Kit, you gain access to future themes released by Mobirise for an entire year. This means your website can evolve with the latest design trends and technological advancements, keeping it fresh and engaging for your audience.
Don't miss out on this incredible opportunity to elevate your online presence and celebrate the MarkM5 Theme launch in style. With the Mobirise Complete Website Builder Kit at your disposal, you'll have everything you need to create a visually stunning and highly functional website that captivates your audience and drives your brand's success. Act now, as this limited-time offer won't last forever!
[MarkM5 Theme Launch Promo] 99% Off – Mobirise Website Builder Kit | 9100+ Awesome Blocks, 195 Premium Themes/Extensions