Want a great deal on your new license or upgrade to ON1 Photo RAW 2022? You got it: Save 20% with coupon code FLASH through the end of this month!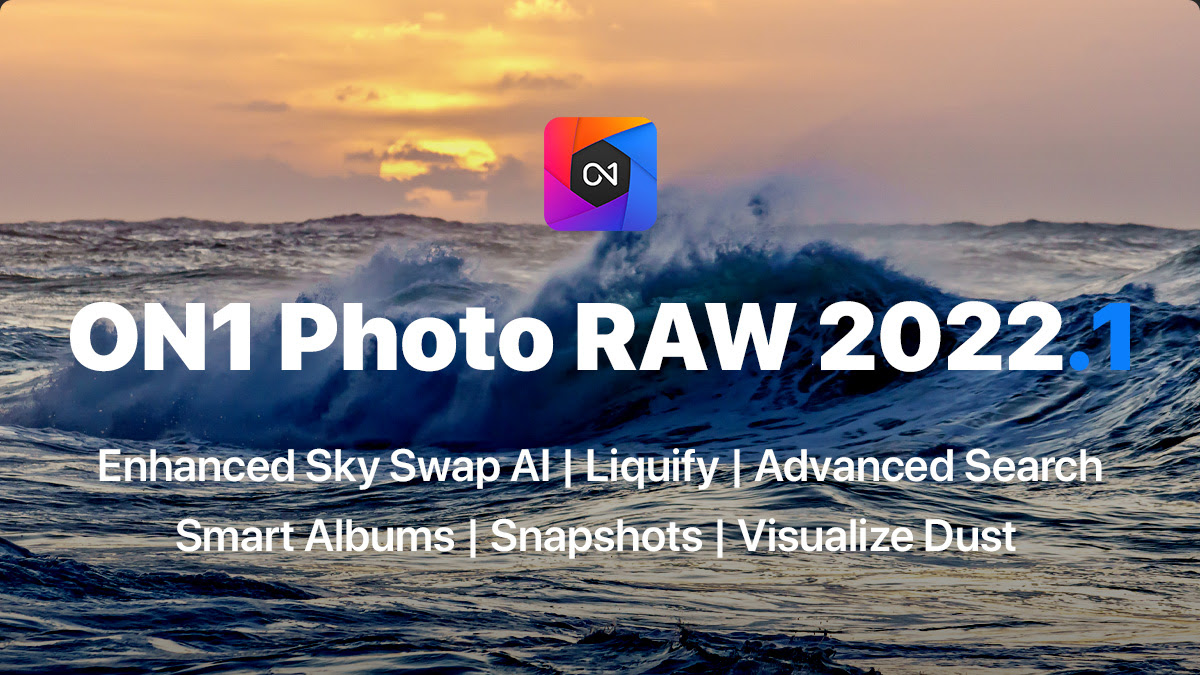 With ON1 Photo RAW 2022, you'll have all the latest editing technologies for professional quality photos: new AI-powered Auto Tone for a one-click fix, AI Match to match the look or style you shot in-camera, incredible new filters like Weather (snow, fog, rain), Channel Mixer, Color Balance, and Sun Flare, plus a host of other features and massive speed and performance gains!
ON1 Photo RAW 2022 Features?
AI Auto Tone: Get a perfect tone and color with a single click.
AI Match: Match your photo to the look or style you shot in-camera.
Speed & Performance Updates: Trust us, it's fast!
Hottest & Trending Presets: Over 100 new looks and styles.
SmugMug Integration: Easily share straight to our favorite photo site.
Custom Camera Profiles: We have partnered with X-Rite to make this easy.
Filters in Effects 2020: Color Balance, Weather, Channel Mixer, & Sun Flare.
Includes Browse, Develop, Effects 2020, Resize 2020, HDR, Pano, Layers, and Portrait.
Don't miss this flash sale before End of this month. Get ON1 Photo RAW 2022 with 20% discount coupon!
Excellent
Want an easier way to get the look you want for your photos? Are you frustrated with memorizing all the steps required in Photoshop or Lightroom? With ON1, you'll have creative control without the hassle. Use one-click presets for popular looks, combine unique effects like snow or fog, brush away backgrounds with AI masking, create incredible HDR photos, automatically smooth skin, or create a composite masterpiece. No advanced editing skills are required.
Flash Sale 20% Off – ON1 Photo RAW 2022 – The End of January
$63.99 - $79.99
$79.99 - $99.99