With Xara Web Designer, create your own website the easy way. You can purchase the license key now with discount coupon up to 20% Off
Website creation made easy with Xara Web Designer – 20% Off Now!
Website creation made easy with Xara Web Designer – 20% Off Now!
Xara Web Designer Review at a Glance
Create websites in just a few steps with Xara Web Designer. Start out with one of the many adjustable website templates (including subpages, graphics, and menus) or design your website from scratch, without any programming skills!
Work with the latest and most innovative technology: create your own websites or improve the ones you already have. Embed photos, videos and other multimedia content in your web page with one click. Whether you're creating a completely new website or redesigning an existing Xara homepage, Xara Web Designer has everything you need to get the job done.
From design to publication you'll find everything you need in this one powerful software package!
Present yourself, your projects and your ideas however you want. Create a website that matches your personality perfectly. Thanks to drag & drop controls, even beginners can create impressive websites in no time at all.
Conceptualize – Start with an empty page to bring a great idea to life, or use one of over 35 customizable website templates.
Create – Customize every detail and integrate photo, videos and music with the click of a button. Your very own website is finished!
Upload – Upload your website directly. Web Designer 11 comes with 500 MB of web storage for free.
The result is always in front of you Simply drag text and images where you want them. Change colors, fonts, and image sizes with just a few clicks. The site displayed in the program is exactly what you'll see online. You don't have to know HTML or any other programming languages to create or maintain your website. Xara Web Designer takes care of everything for you. At the same time, you have complete design freedom for your website. No restrictive website building blocks!
Get inspiration from various website templates. Simply choose one you like and adjust it to make your own unique design. Each template contains all elements that you need for your web presence: navigation bars, graphics, as well as various color schemes. All elements in the templates can be edited, deleted or exchanged.
In order to design large websites clearly, you can easily work with fold-out navigation. Xara Web Designer can automatically create these for you. Add a little life to the white background behind your actual web page: Insert patterns, textures or images and create an exciting web presence even on large displays.
Make your website more attractive and really stand out by designing your own favicons and adding them to your site automatically! These icons are displayed in the address bar, bookmarks, favorites and tabs of the Internet browser.
In addition to Xara Web Designer, you get the free hosting package with 500 MB webspace. With this package you get everything you need to publish your web page!
Features
The most important features:
More than 35 pre-built website templates
Over 500 templates & design elements
Complete design freedom for arranging elements
No programming skills required
Easily integrate photos, videos and music
Extensions for Facebook, YouTube, Google Maps etc.
Advanced image editing
Edit online
Includes 500 MB of web storage
System Requirements
Minimum system requirements:
Processor 700 MHz RAM
512 MB Graphics card
Onboard, minimum resolution 1280 x 600
300 MB free hard drive space for program installation
Internet connection: Required for registering and validating the program, as well as for some program features.
Download
Free Download (#MB)
User & Media Reviews


"It's a very useful program that's both snappy to use and full featured thus providing an amazing price:performance ratio."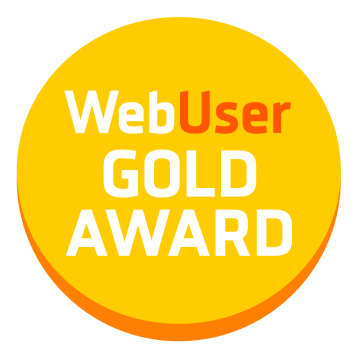 "We've awarded our Gold Award to Xara Web Designer 11, which can create a professional-looking site without you needing any knowledge of web technologies"

Buy Now
Xara Web Designer - Latest Version
More than 35 pre-built website templates
Over 500 templates & design elements
Extensions for Facebook, YouTube, Google Maps etc.
Includes 500 MB of web storage
$49.99