Expired

Shocking deals! The Halloween Sale with Best-selling MAGIX software
$0.34 - $69.99
$22.99 - $248.99
Shocking deals! The Halloween Sale with Best-selling MAGIX software
$0.34 - $69.99
$22.99 - $248.99
Save up to $179 Magix Best Seller & 98% Discount on Magix 365 Subscription like ACID Pro Next 365. Also 20% Off Coupon for Other Regular Prodcuts. Enjoy!
Not for the faint of heart! The time has come again: The gate to the huge Magix Halloween 2019 Sale is opening! Save up to $179.00 on the best selling software or up to 98% Off for the 365 monthly subscriptions.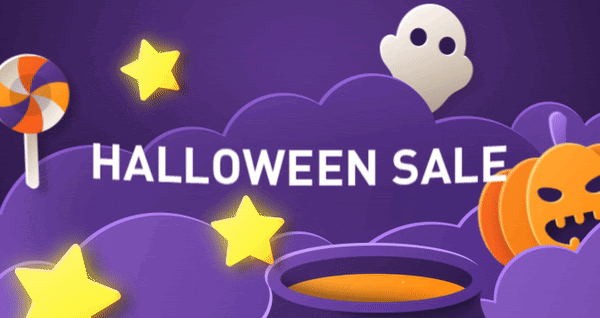 Have you got the guts to descend into the creepiest sale of the year? Be forewarned – an exclusive deal is lurking around every corner to scare you with a frighteningly good deal. And of course, our MAGIX bestsellers are right at the front of the pack, dressed up specially for this terribly wonderful night!
Looking for a different product? Save 20% on all regularly priced products!*
Use Coupon: HALLOWEEN2019
*Items already reduced, encoders and third-party products excluded. Limit one per customer — offer valid until October 23, 2019. Cannot be redeemed on articles under US$5. Please read Magix Terms & Conditions for online coupons (§5 Prices and terms of payments; Online coupons: http://www.magix.com/us/agb/)
Graphic designers create visual concepts, using computer software or by hand, to communicate ideas that inspire, inform, and captivate consumers.
Considering a career as a graphic designer? These professionals create digital art through computer software programs or by hand, usually crafting for commercial purposes, such as logo, advertisement or magazine design. They develop the overall layout and production design for various applications such as advertisements, brochures, magazines, and corporate reports.
Learn essential success lessons from the world's top business leaders and brands.