The leading word processor for Mac, Mellel is available now for just $8 on BundleHunt. It's more than 83% off the regular price. Enjoy the powerful agile word processor that gives you reliability and control like no other!
This Mac App is the word processor of choice for any serious writer. Mellel will help you write your book, academic paper or doctoral thesis — from outlining your ideas to a finished manuscript.
A Word Processor you can trust: it's stable and trustworthy under real work pressure.
An Outline and an Outliner: Organize your work, navigate your document, reorganise the order of chapters, edit headings, and add tags and more…
Find. Replace. Repeat: the most advanced Find and Replace tool. Powerful, flexible, it does RegEx, and much more.
The Best Multi-language Support: Supports multiple languages and script systems within the same document.
Features in Mellel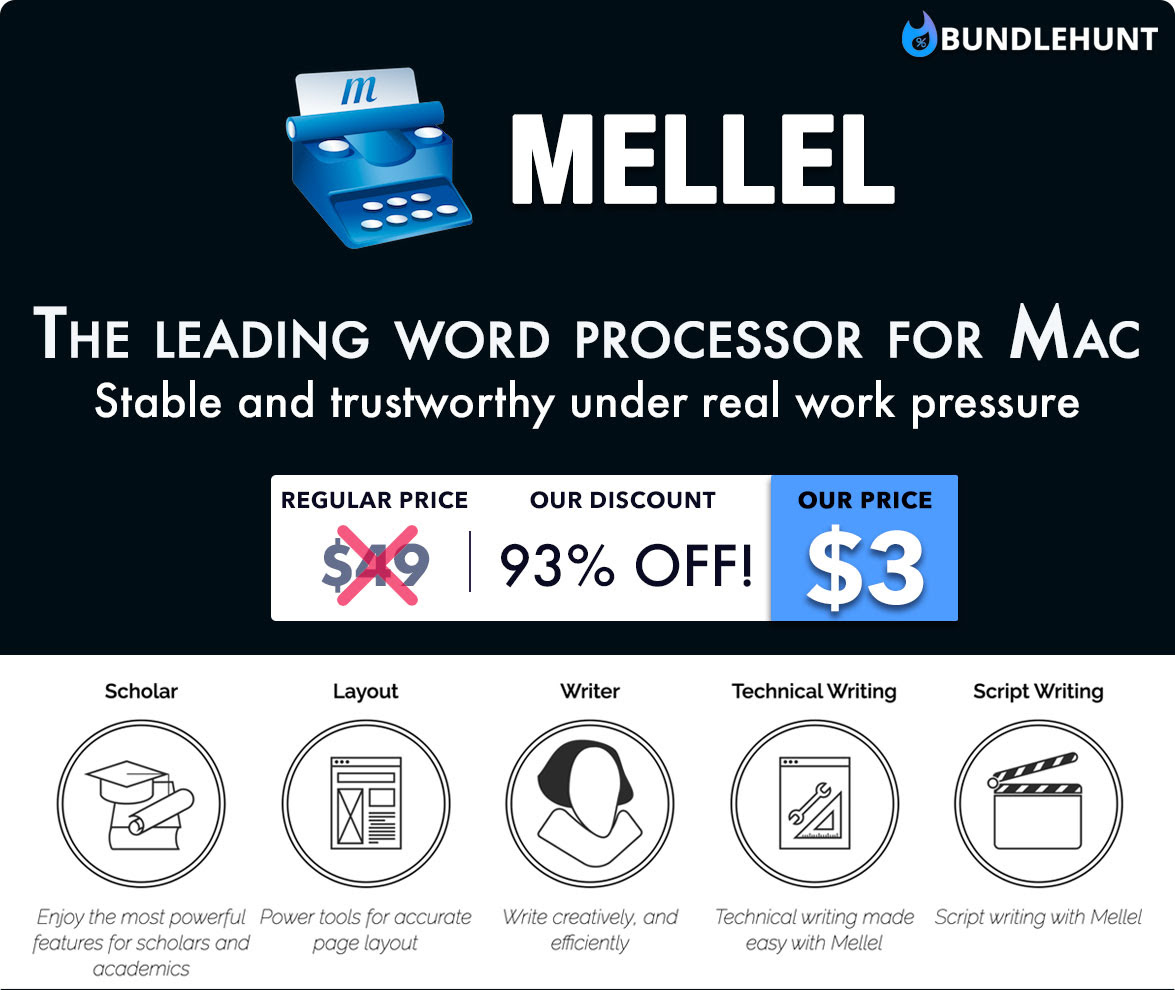 You can get Mellel for Mac License for up to 5 Machines that sold exclusively for $3 only on BundleHunt with unlocking price for just $5. So If you want Mellel only, the total price is $8.00. It's 83% off regular price. You can also get other mac apps with a discount up to 95%. Don't miss it
83% Off Mellel for Mac License Up to 5 Machines: The Best Word Processor – for Mac OS X