Learning a new language isn't easy. But it can be fun. And no, it won't take as long as you think. We all have dreamed of speaking a new language with ease. Now, Mondly is here to finally make this dream a reality. Get unlimited access to all languages in Mondly Premium with a 90% discount plus an extra 20% off coupon exclusively from THE SOFTWARE SHOP.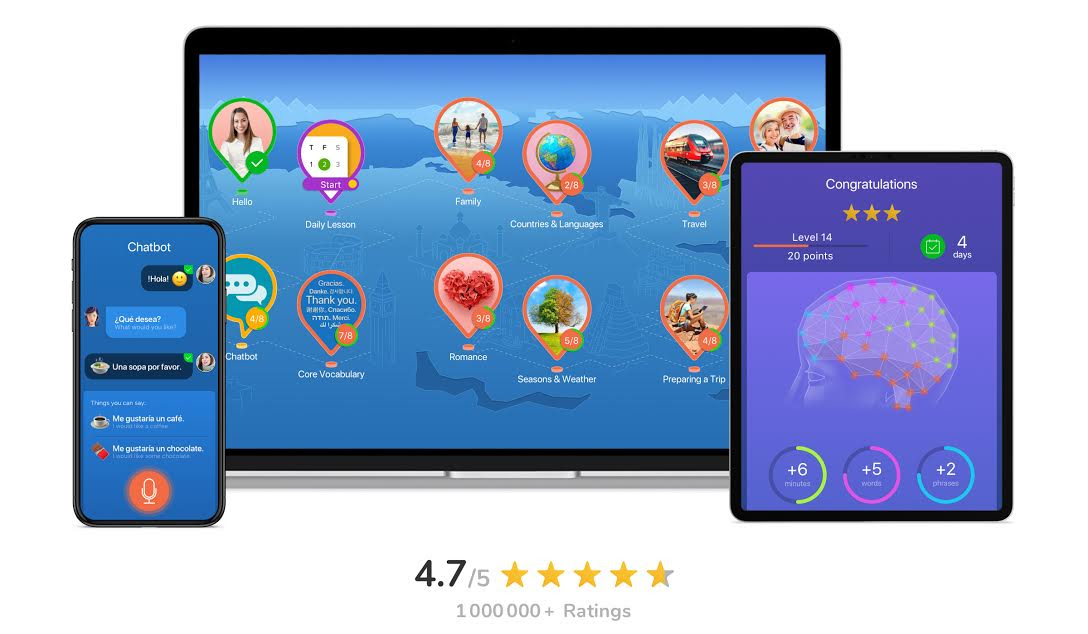 Gain the ability to speak up to 41 languages, ranging from high-demand languages such as Spanish and French to specialized languages such as Urdu and Bengali. Regardless of the language you want to learn, you can expect a conversation-focused curriculum that is organized into efficient, bite-sized lesson
Using a conversation-focused curriculum organized into bite-sized lessons and advanced technologies like chatbots with speech recognition, Mondly's interactive courses cover a whopping 41 languages – from highly popular ones to languages for which courses are generally scarce.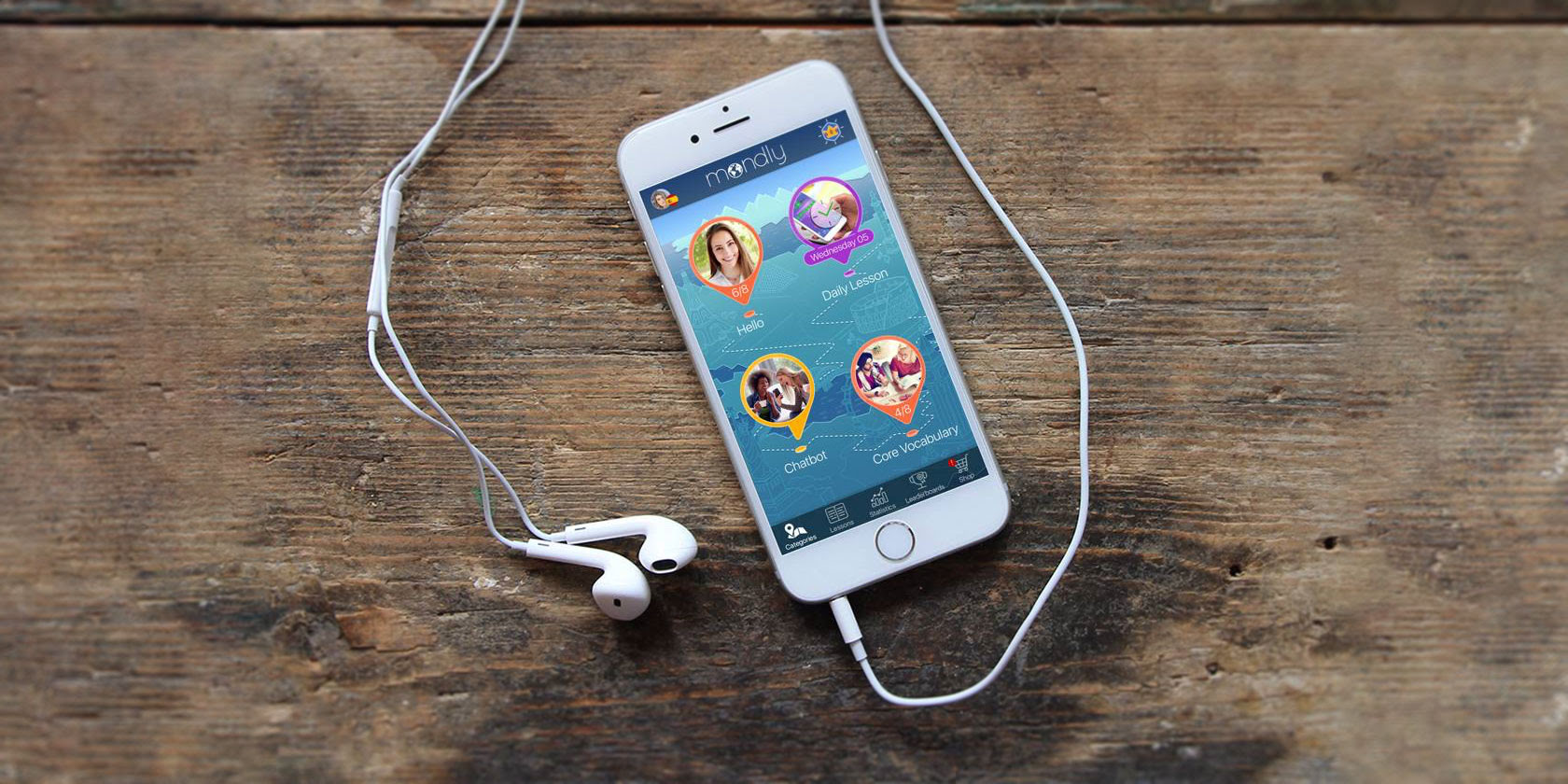 Each course teaches you the 5000 most useful words and phrases you'll actually get to use in your real-life conversations with natives.
| | | |
| --- | --- | --- |
| Features | Free | Premium |
| Enjoy custom Daily Lessons, fun quizzes & benefit from speech recognition technology | ✅ | ✅ |
| Full access to 41 different language courses, a total of 1320 language combinations | | ✅ |
| Master the basics with 250+ lessons organized into practical topics – from family, weather, travel, to sports, food, and many more | | ✅ |
| Learn new words fast with 36 vocabulary builders to cement your knowledge | | ✅ |
| Learn pronunciation with 50+ real & simulated conversations between native speakers | | ✅ |
| Grammar features & conjugation tables to deepen your understanding of the language | | ✅ |
| Access to the entire collection of over 2100 Daily Lessons, weekly quizzes & monthly challenges we have been creating since 2015 | | ✅ |
| 108 different English language progress tests with content from Oxford University Press | | ✅ |
| Free access to the Mondly Kids app (language learning for children) | | ✅ |
| Free access to Mondly AR app with 13 Augmented Reality lessons to take your learning experience to the next level | | ✅ |
FYI:

Mondly has partnered with Oxford University Press to deliver an enhanced English learning module supporting 33 languages. You can try the new module for yourself both on iOS and Android devices (just make sure your target language is set to English).
Mondly was named App of the Day by Apple! 🏆 Following the most recent launch – the English progress tests developed in collaboration with Oxford University Press – Mondly took the Apple App Store spotlight for the day, in 157 countries.
Today, You receive an unprecedented 90% discount + extra 20% Off on Mondly Premium. Taking advantage of this limited-time deal will grant you access to language courses in 41 languages and all future languages and features.
Excellent
Launched in 2014, Mondly is a leading language learning platform with more than 60 million users worldwide. Now available in 41 languages, the Mondly mobile apps have a 4.7/5 star rating in the App Store and Google Play from more than 1,000,000 customer reviews.
PROS
Learn through fun, interactive reading, writing, listening, and speaking exercises.
Learn from your own native language.
Learn anytime, anywhere, and on any device.
Track your progress with smart reports.
Practice real conversations on practical topics.
Access 5 special courses for popular professions: Restaurant Staff, Healthcare Professionals, Flight Attendant, Hotel Receptionist, Shop Assistant.
90% Off + 20% Off on Mondly Premium with All Languages – Learn a Whopping 41 Languages with The Leading Language Learning Platform